"Well hai dere!"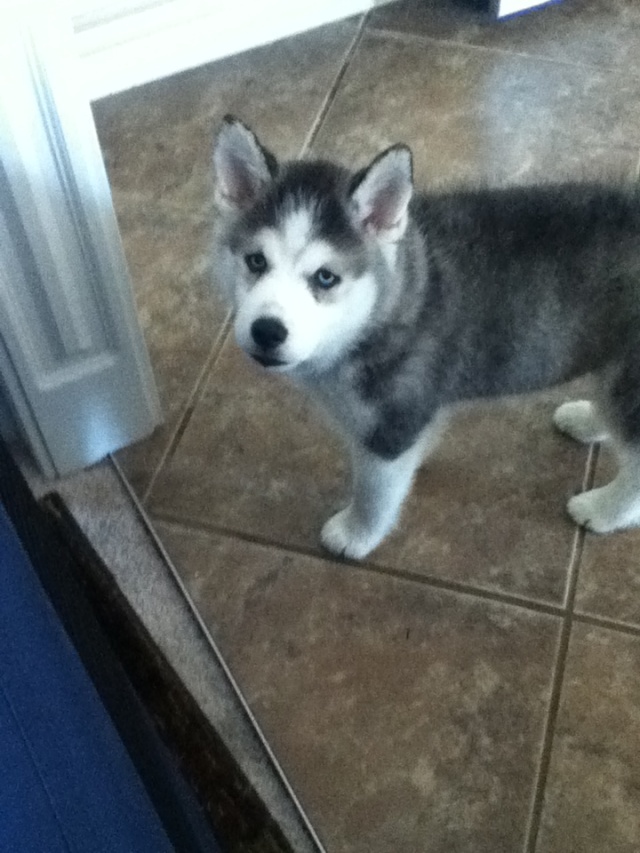 "Whatcha got?"
Spectating a soccer game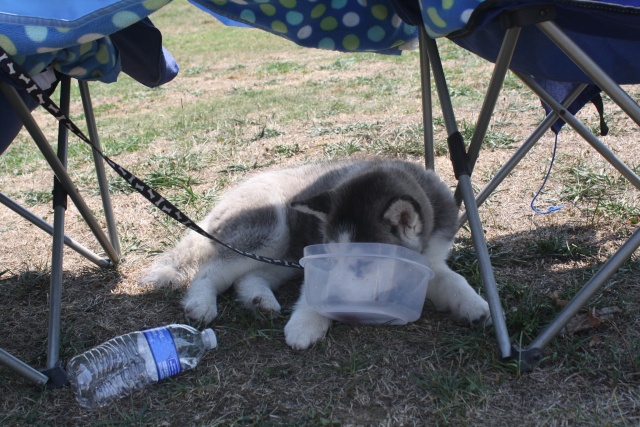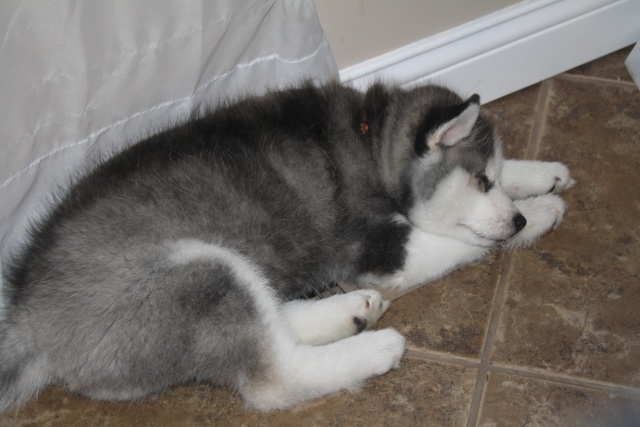 Now for some more recent pics.
This was taken in late Fall to early Winter. You can see his light grey fur is turning storm grey and black.
Merry Cole Christmas (or close to it). He wasn't very happy with wearing the antlers.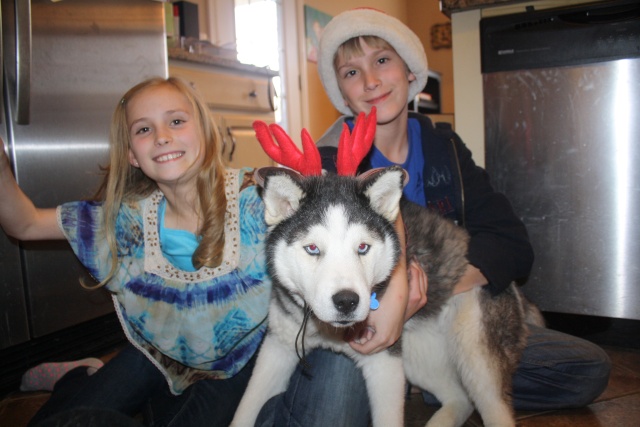 Christmas (or close to it) Jog.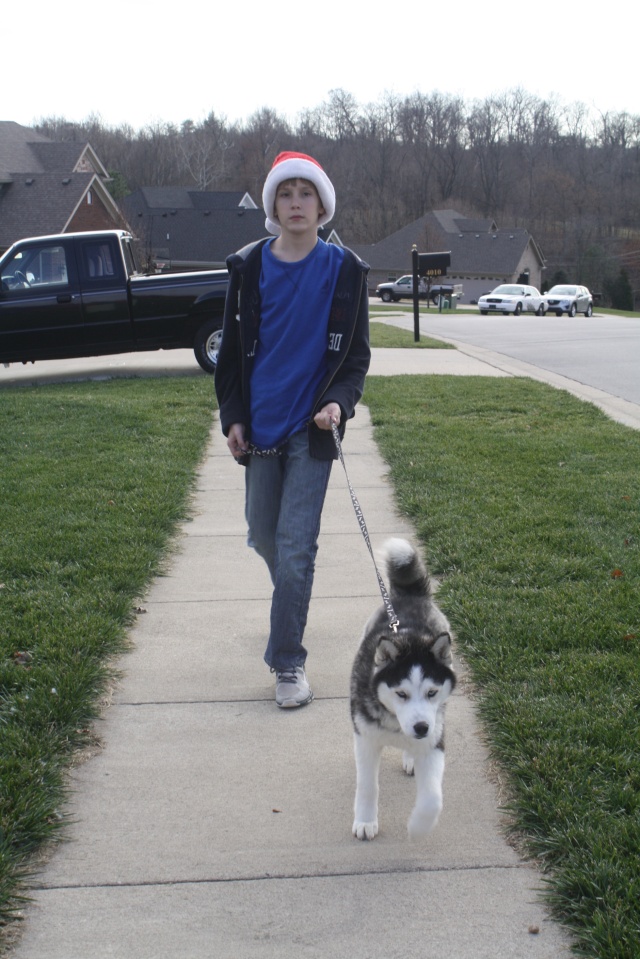 Howlin' away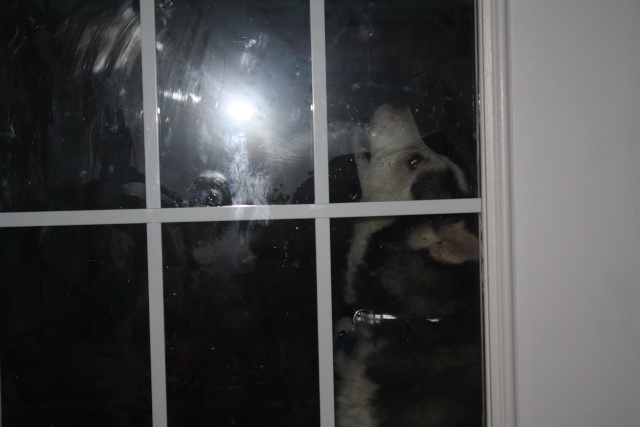 For some reason that we've never understood, he likes to lick the window on the deck door. He'll just sit there slobbering.
Picture taking mid-Feb. If you notice, he has some tanish fur coming through the black.
Window shot