Hi everyone! I joined this site because I had a few questions about my dog and this site looks like a great community.
My name is Carl and this is my dog Cow-Boy.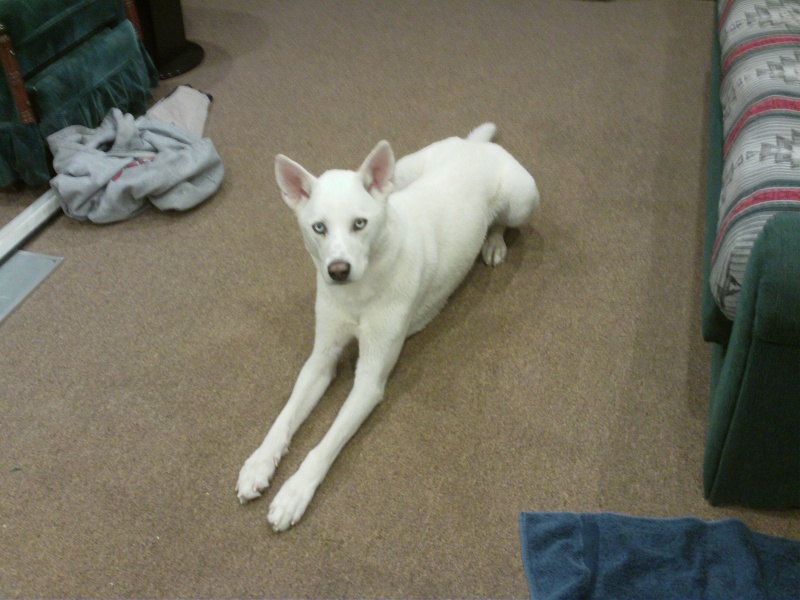 My brother found him wandering around his neighborhood. After a month of searching for the owners he gave up and decided to give it to me since he didn't have time to take care of him.
It's been about a year since then. He's been very loyal and obedient. Hell, after 3 months I trusted him enough to go on walks without a leash. He ALWAYS come back when I call and it is very for me to set boundaries for him. He never goes after cats or other dogs unless I allow him.
Wich leads me to my first question. Based on looks do you guys think he's purebred? I've had many people tell me he was a bastard but 2 knowledgeable vets told me he could very well be a badly bred husky.
I have a hard time believing that he is purebred since his behavior is unlike any other huskies i've met before. Maybe you guys can enlighten me.
Thx!