My biggest fear is letting Mishka get overweight. I walk him regularly and he runs around the yard pretty much every day. He is pretty lazy for a husky because he'll sleep all day for the most part.
He's currently 6 months 1 week old and weighs 50lbs. He is roughly 22" tall already. Both his parents are within standard. He does look bigger because of his thick coat.
I am currently feeding him 3 cups of BBW puppy daily. He gets 1 1/2 cup in the morning and evening. I supplement with coconut oil every other day and he gets a raw egg 1-2 a month at most.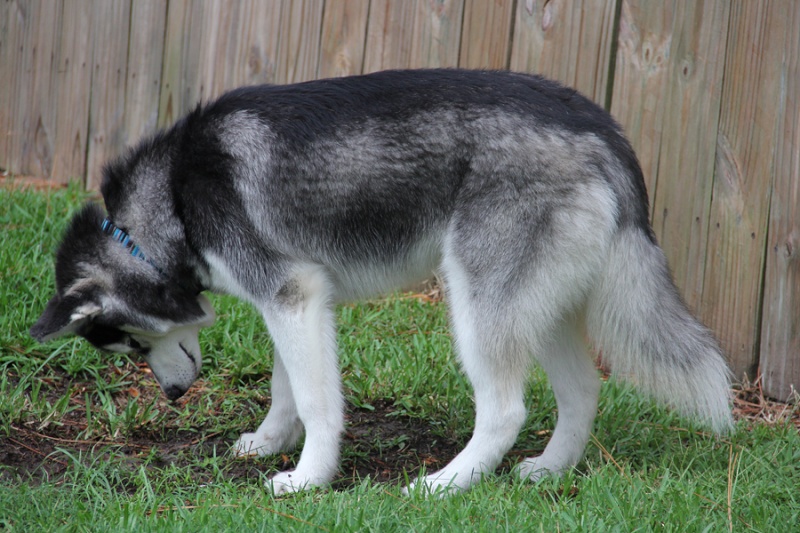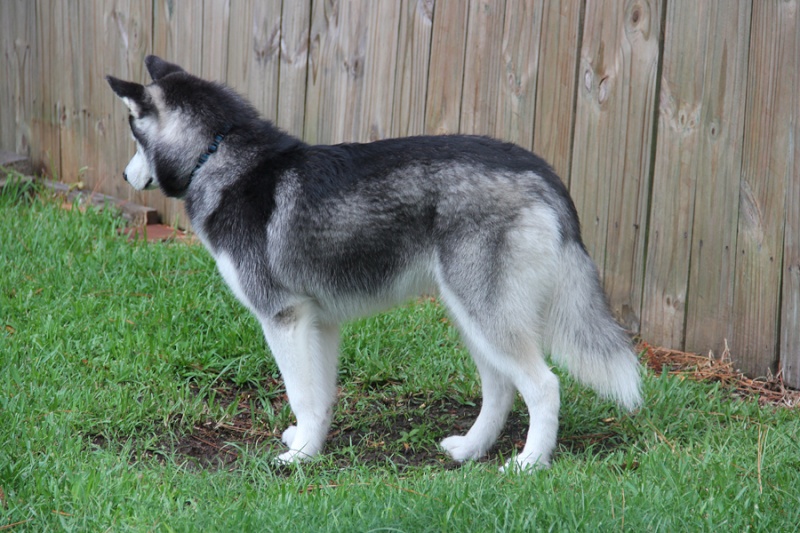 He does not have any tummy flab and still has his figure lines. Now I do realize he is still a puppy but I just want to make sure since everyone always seems to think that these dogs are supposed to be huge (vets included in some cases).
Should I cut back on his food intake? Transition to adult food? He would eat the whole bag if I let him. He always wants food. He gets treats a few times a day, especially when I work with him.
Maybe I just want my mind at ease, idk. Lol.
_________________