Thanks! He's had some pretty weird sleeping positions (besides the ones already posted), but he seems to know when I want to take a cute picture and he'll move just seconds before I can get it.
Here are some more pictures of him.
I can't remember what we just did, but he was exhausted and scooted in that position to get his ice cube and then just laid there.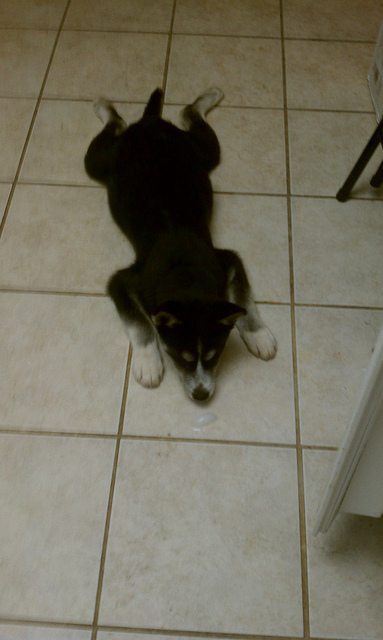 Lucy acting like she didn't do anything bad.
Sitting in one of his favorite spots on the way to the vet.
We were waiting for their dads to leave for training.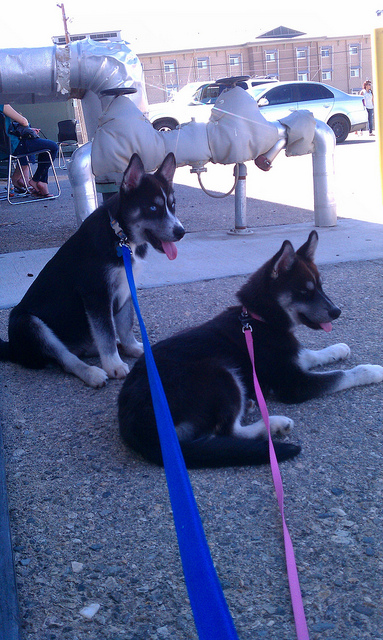 Last picture with daddy for a month.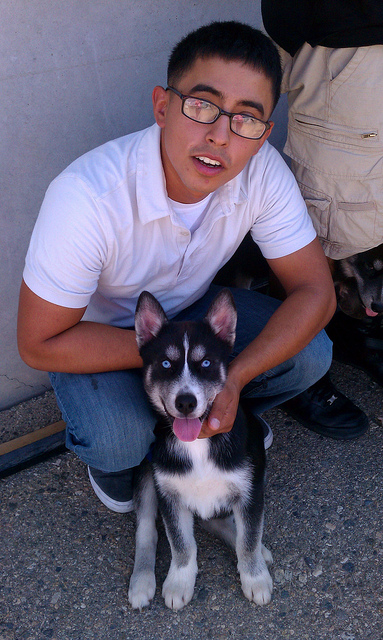 Exhausted after a long morning.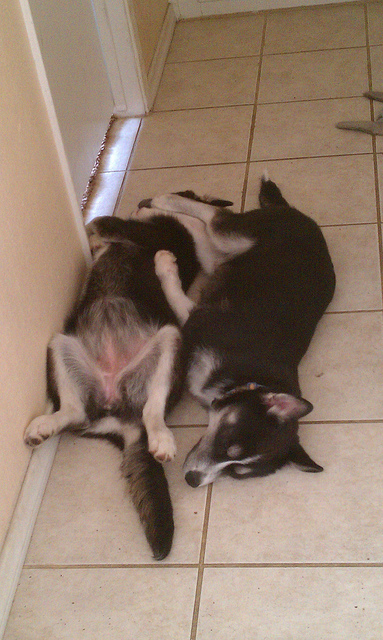 Sibling love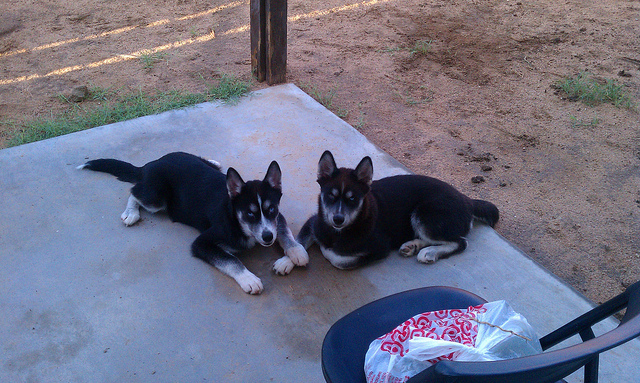 Love!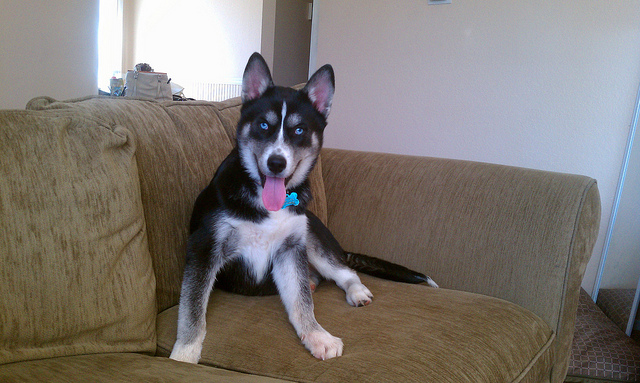 Getting big!
Poor baby after getting attacked by a pitbull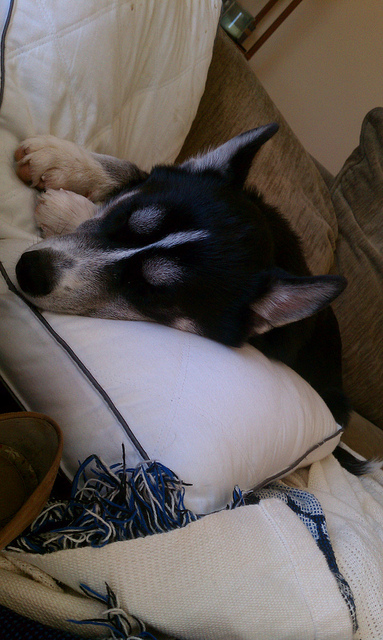 After surgery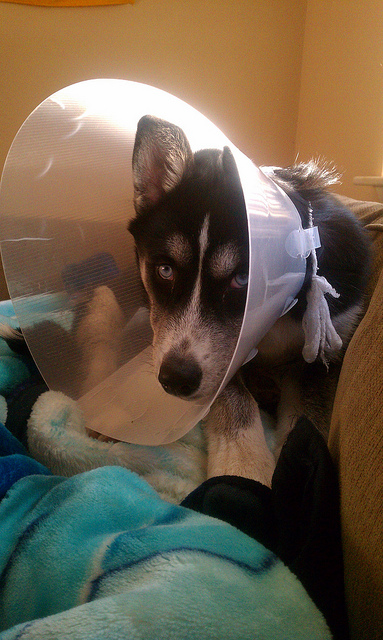 He loves car rides. He will run in the garage whenever he gets a chance and go straight to a door and wait.
Exhausted after an afternoon in Palm Springs and getting new toys.
These are up to date, except for the few still on my phone.