I can't seem to find the pics from the airport. Kato flew from Utah to NJ with his littermate Ember, a red and white husky that now lives near Philadelphia. If I find the pics of them together I will post them up.
In the meantime:
Kato trying to get closer to the geese
Staring out at the geese
He can pose so nicely when he wants to..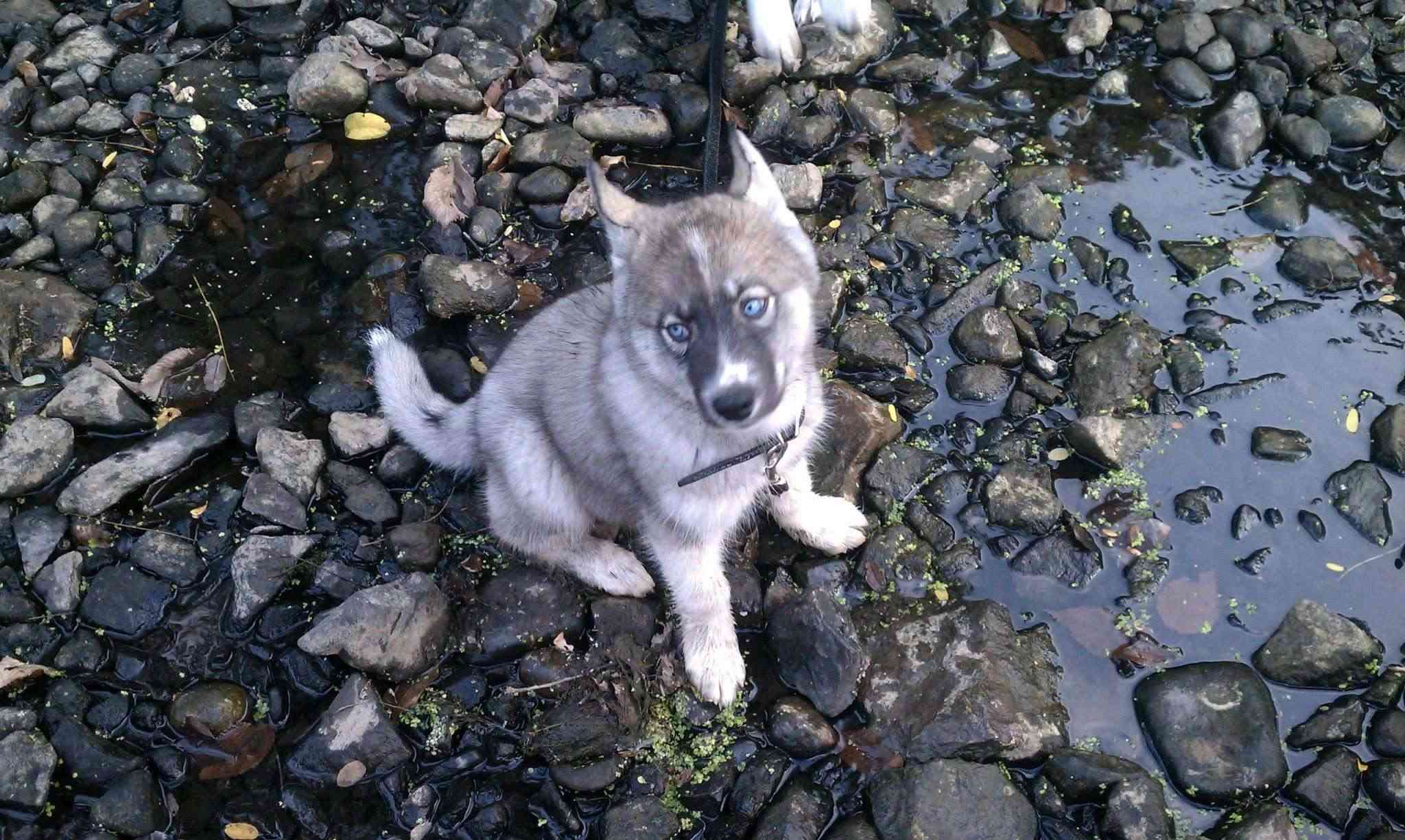 Kato intimidated by a huge Great Dane we met(not pictured), wouldn't come out from behind my legs until I put him up on the wall, then he was willing to go nose to nose with the dane until he got bored with it.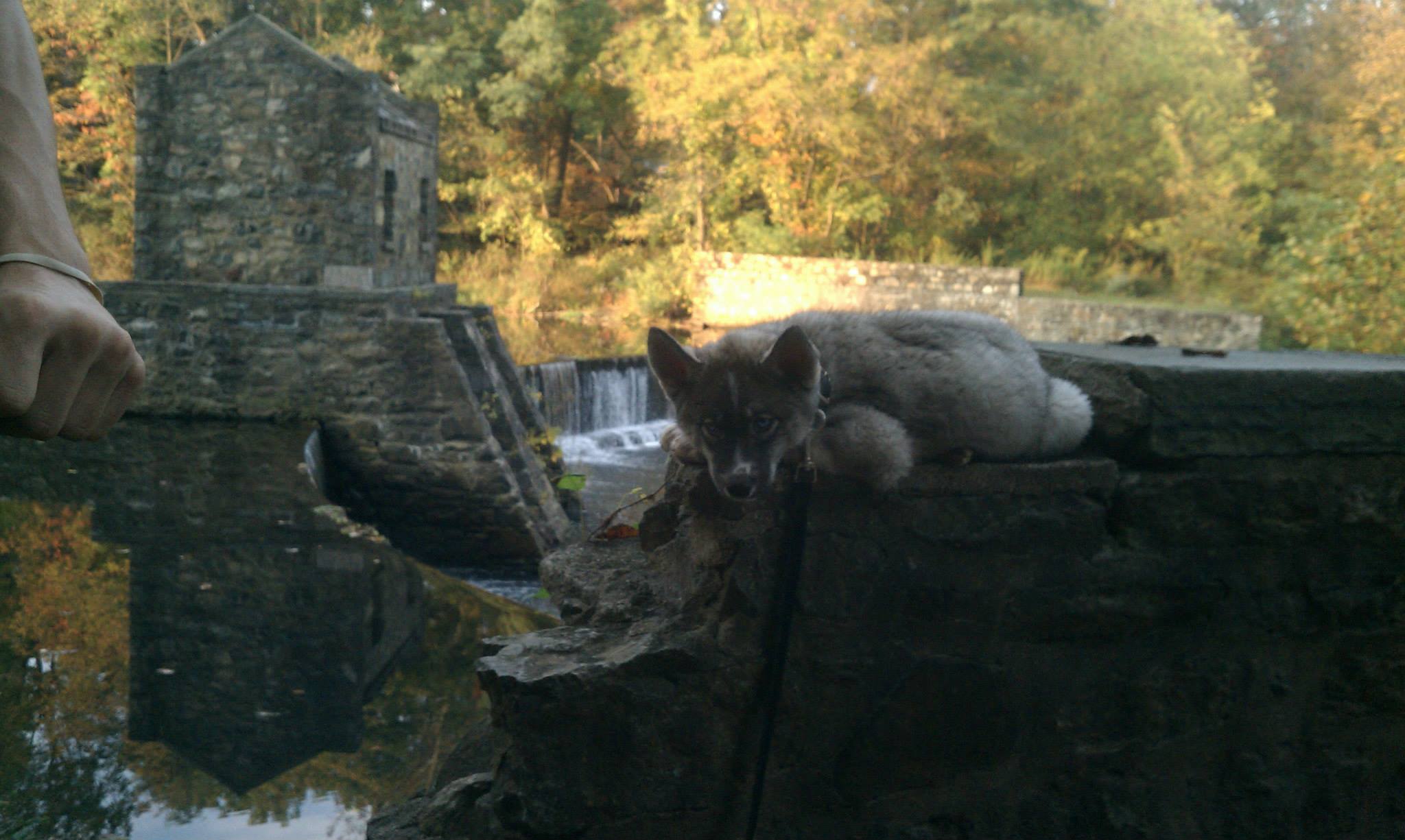 Kato and Angel knocked out after a long day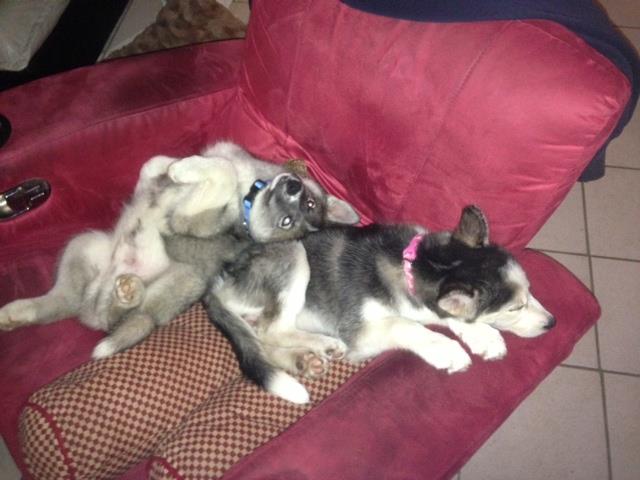 Kato, Angel and our friends Shiba Inu, Mowgli after meeting for the first time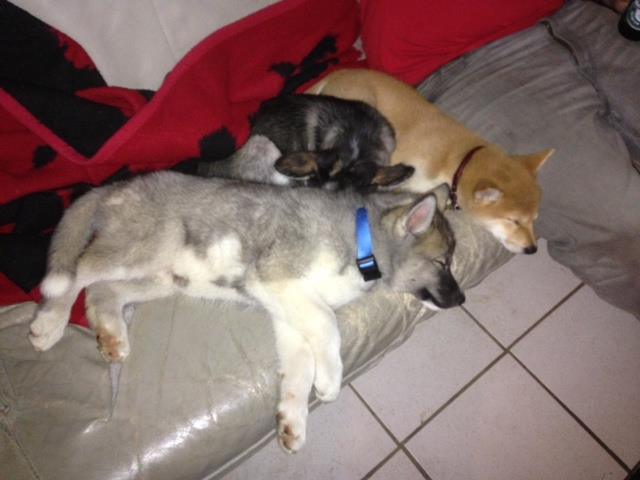 Angel's photoshoot pose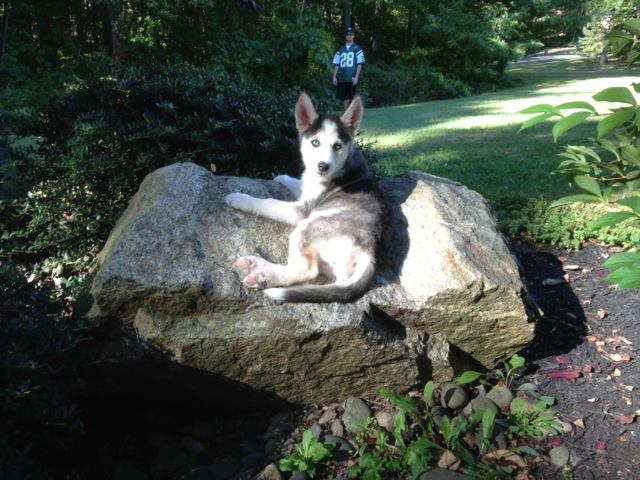 Angel in our flowerbed
Just fyi, Angel is our Husky-Border Collie mix. She is incredibly smart and loves instigating Kato. In return, Kato loves stealing toys from her when she least expects it. The first night she was terrified of Kato, but by the 2nd night they were cuddling up together which they do quite often now.