Forum Rules
1. Here we prefer clarity to agreement. Obviously not everyone is going to agree on a topic; here we prefer to talk out our differences in a respectful manner to ensure mutual understanding and respect.
2. Read the Stickies and Announcements. Each sub-forum may have specific rules which trump the Forum Rules in cases where there may be conflicting information. Read the rules of each board before you post so that you are clear on the expectations of the staff.
3. Respect ALL Staff and Admins. These people volunteer of their time and MUST be respected as well as their word adhered to. They are responsible for maintaining a free, open, clear and organized forum. Anyone found to be openly undermining any official ruling by a staff member will be warned.
4. Signatures: One picture only and no links. Images: To keep the forum looking neat and tidy, we ask that members insert just one picture only in their signatures. The picture should be no more than 200x500 pixels and should be of an appropriate subject, for example, your dogs and their names. Should you need assistance creating an appropriate signature, please PM an Admin and we would be happy to help! This is to ensure that signatures remain a welcome addition to our forum instead of a cumbersome distraction. Links: Hyperlinks in signatures--unless to a personal blog or photo stream of your dogs (like Flckr or Piscasa, for example)--are strictly prohibited. Please PM a staff member with any questions or concerns regarding this rule.
Rescue Spotlight
Our current rescue spotlight is:

Husky Haven of LA!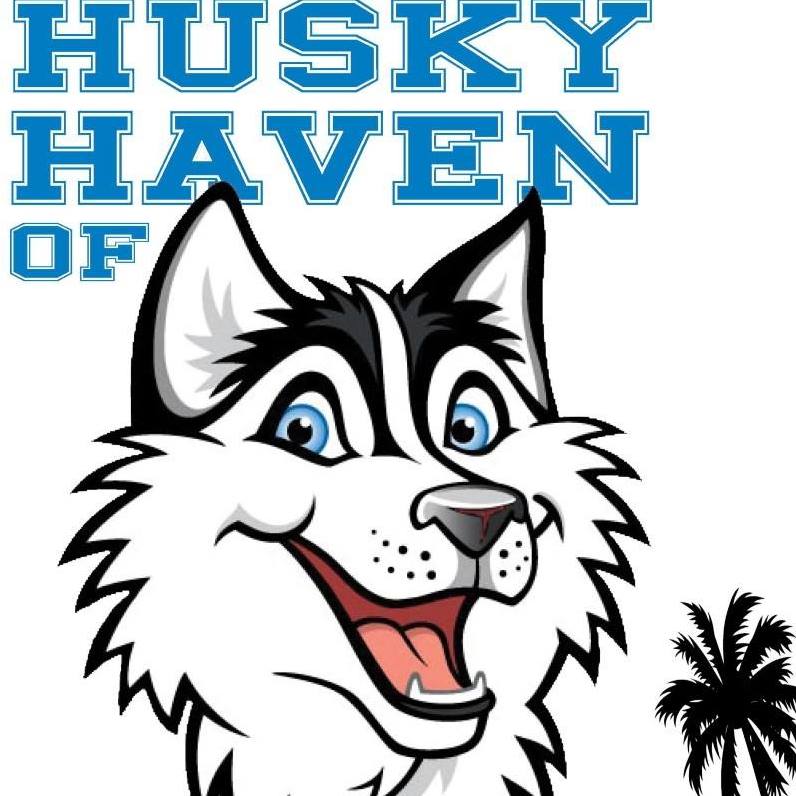 Author
Message
roadkilltx
Newborn





Join date

: 2014-03-20



Subject: Me and Jake Mon Mar 31, 2014 8:15 pm

---

Just wanted to introduce Jake and myself. So my neighbor 2 doors down bought a husky puppy 5 years ago. Always thought he was a beautiful dog. Well the husband transferred out of state and the wife just joined him. She knocked on our door knowing we were dog people (rottie and old, old boxer). After a lot of pleading, and finally, as my mom would say, having a wall eyed hissey my wife agreed to let Jake stay.. I did not do any research on huskys, but being an experienced dog owner I was not concerned. HOLY CRAP. I have never experienced anything like this. He ate my motorcycle gloves and threw up fingers for 2 days. I cook bacon on the grill outside in a large cast iron skillet. Set the skillet full of bacon grease on another grill after it cooled. Turned around and within seconds it was gone. We later had to air out the house, didn't set well on his tummy. Counter surfs to no end. Got out once and caught him by luck.
Other side. Most lovable dog ever. My very alpha rottie try's to bully him. Jake totally blows him off as in "WHAT EVER". My wife who did not want a 3rd dog was spoon feeding him dog food because he wouldn't eat. He sleeps on her couch while the other 2 are looking up from the floor like "What the heck". They have never been allowed on the couch. Anyway, we are having a blast. My brother-in-law previously had 2 huskies. He said they are very cat like. I think this is a pretty accurate description.

seattlesibe
Senior





Join date

: 2013-02-05


Location

: seattle, wa



Subject: Re: Me and Jake Mon Mar 31, 2014 8:37 pm

---

Welcome to the forum!

Sounds like you have a typical Husky on your hands, and that said, it really sounds like he needs some boundaries and some training with purpose.

What's your strategy for him right now?

roadkilltx
Newborn





Join date

: 2014-03-20



Subject: Re: Me and Jake Mon Mar 31, 2014 11:22 pm

---

Biggest strategy is lots of exercise. Oh, and chicken wire around the wife's herb garden.


seattlesibe
Senior





Join date

: 2013-02-05


Location

: seattle, wa



Subject: Re: Me and Jake Tue Apr 01, 2014 3:02 am

---

Lots of exercise and chicken wire are pretty much the duct tape of Husky care.

Well done and best of luck

capellalayla
Senior





Join date

: 2013-09-24


Location

: Billerica, Mass.



Subject: Re: Me and Jake Tue Apr 01, 2014 9:44 am

---

Welcome, welcome! I love your pup's shade of red.

You're absolutely right about Huskies' catlike tendencies! It can be subtle but it always makes me laugh when I see my Layla stretch a certain way or bat at a toy with her paw. Total cat.

Sponsored content






Subject: Re: Me and Jake

---
Latest topics
» Playtime injury


by TigerCzarina Today at 6:20 pm

» husky puppy loose leash training


by Kitten:D Today at 5:06 pm

» Senior Huskies, Sierra's update


by TigerCzarina Today at 4:46 pm

» Bodhi Met a Husky Named Sigmund in Portland!


by jbealer Today at 4:31 pm

» Concerned about our puppy.


by HuskyMomma89 Today at 2:44 pm

» Spaying Advice


by amymeme Today at 2:16 pm

» Newsletters


by TwisterII Today at 10:39 am

» Nuk and Timber's Scrapbook, aka fun in Laramie!


by PollyR Today at 10:34 am

» Kohdi's scrapbook


by PollyR Today at 10:27 am

» Leo's Scrapbook


by RedFlashFire05 Sat Mar 17, 2018 6:57 pm

» Puppy brought home early


by MiyasMomma Sat Mar 17, 2018 2:27 pm

» Another husky family looking for housing + some thoughts


by IsraelM Sat Mar 17, 2018 8:11 am

» Husky and Cat


by tsfrance Sat Mar 17, 2018 12:57 am

» Mt. Morrsion~7,881ft


by Kaliska Fri Mar 16, 2018 6:28 pm

» Treats/bones for sensitive puppy


by MiyasMomma Fri Mar 16, 2018 2:37 pm

» Leash/harness reccomendations?


by HuskyMomma89 Fri Mar 16, 2018 1:41 pm

» HOTM: Dorky Dogs Chat


by simplify Thu Mar 15, 2018 11:57 pm

» Denver's Scrapbook


by TwisterII Thu Mar 15, 2018 5:17 pm

» Taste of the wild "boar" flavor?


by TigerCzarina Thu Mar 15, 2018 2:20 pm

» Hello and Welcome to It's A Husky Thing


by Keeper2 Thu Mar 15, 2018 9:20 am