Forum Rules
1. Here we prefer clarity to agreement. Obviously not everyone is going to agree on a topic; here we prefer to talk out our differences in a respectful manner to ensure mutual understanding and respect.
2. Read the Stickies and Announcements. Each sub-forum may have specific rules which trump the Forum Rules in cases where there may be conflicting information. Read the rules of each board before you post so that you are clear on the expectations of the staff.
3. Respect ALL Staff and Admins. These people volunteer of their time and MUST be respected as well as their word adhered to. They are responsible for maintaining a free, open, clear and organized forum. Anyone found to be openly undermining any official ruling by a staff member will be warned.
4. Signatures: One picture only and no links. Images: To keep the forum looking neat and tidy, we ask that members insert just one picture only in their signatures. The picture should be no more than 200x500 pixels and should be of an appropriate subject, for example, your dogs and their names. Should you need assistance creating an appropriate signature, please PM an Admin and we would be happy to help! This is to ensure that signatures remain a welcome addition to our forum instead of a cumbersome distraction. Links: Hyperlinks in signatures--unless to a personal blog or photo stream of your dogs (like Flckr or Piscasa, for example)--are strictly prohibited. Please PM a staff member with any questions or concerns regarding this rule.
Rescue Spotlight
Our current rescue spotlight is:

Husky Haven of LA!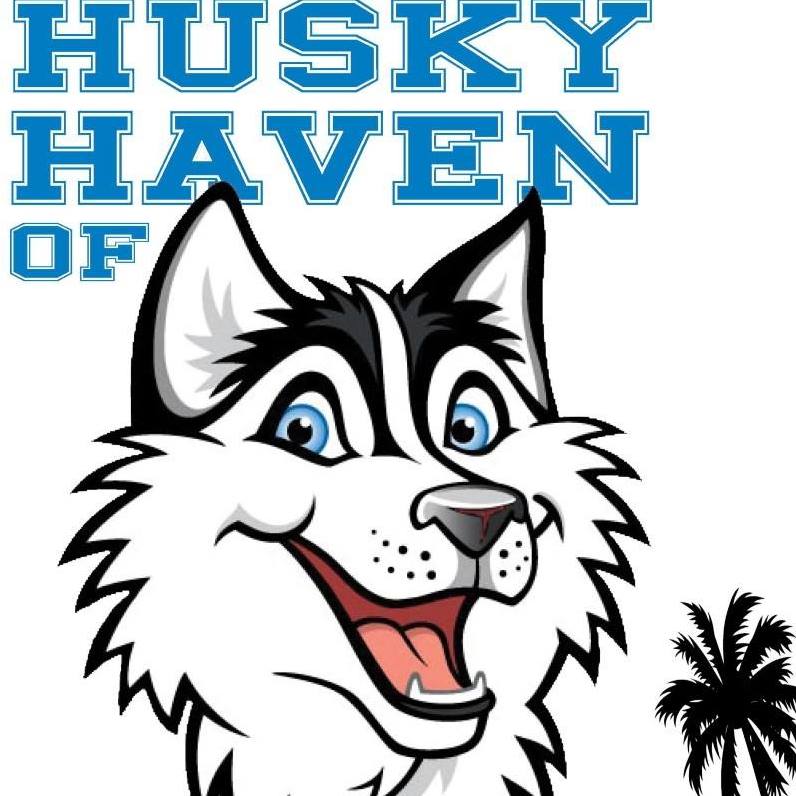 Author
Message
crowkillr1
Newborn





Join date

: 2014-04-08



Subject: New to siberian huskies Wed Apr 09, 2014 2:28 am

---

We are patiently waiting till April 27th to bring home our Tika, she'll be almost 8wks old then. We have 3 chihuahuas and 2 cats that aren't going to know what hit them but they'll adjust. We hope we'll be able to bring her on our horse back rides on the trails when she is older. My wife will post pics when we have some of her. So much to learn it seems with this breed?

wpskier222
Senior





Join date

: 2013-02-11


Location

: NYC



Subject: Re: New to siberian huskies Wed Apr 09, 2014 9:03 am

---

Well, to be honest with you, I can't really imagine a husky going with you on horseback rides. First off, they aren't really off leash dogs, and secondly they have a super high prey drive, so trying to imagine him or her staying with you while you're on a horse and not chasing the horse is a stretch. I'm not trying to be mean or harsh, but given your lifestyle, what made you decide you wanted a husky over a more traditional farm dog, like say an aussie, or cattle dog? With a husky, I'd say snowshoeing or hiking on the trails is more likely than horseback rides. I think you need to do a ton more research before you bring your puppy home, because some of your expectations are out of line with their inherent breed traits.

TwisterII
Senior





Join date

: 2013-06-14


Location

: Missouri



Subject: Re: New to siberian huskies Wed Apr 09, 2014 10:46 am

---

I too second the suggestion to skip horseback riding with your sibe. I live next to several show horses that have been subjected to everything under the sun and at least once a week Kenzi stirs even them up. She has been around cattle and horses and nipping and chasing is all she wants to do and the traditional style of breaking a dog from chasing livestock doesn't work with huskies as it does with normal farm dogs. Are your horses used to dogs? Even if they are huskies have a different energy level that even a dog friendly horse may not respond to well. I had a husky mix once that set off a horse that had never been dog aggressive in her life, but the dog was high energy and sent off a different vibe than average dogs and my horse attempted to stomp the mix on multiple occasions. You are going to have to work hard just to get your sibe to be good with your small dogs and cats that it will be with all the time. Setting boundaries and acclimating it to life with horses is a whole other level. If the cats don't like what your sibe does they will scratch it. If a horse doesn't like what your sibe does it will kill it.

_________________

CavingSiberian
Adult





Join date

: 2013-03-29


Location

: SW Missouri



Subject: Re: New to siberian huskies Thu Apr 10, 2014 2:10 am

---

Everything Jen said.

Siberians are GREAT at being friends. They have the best personalities by far (in my biased opinion) but they are not the type to follow you around or be subservient. They have minds of their own for sure... I think of it like having a big cat (kind of). You wouldn't have a cat around a mouse and you certainly wouldn't expect a cat to follow you around unless you had some sort of restraint to encourage it.

They are VERY active dogs, love to work (run, pull) , but don't like to be subservient... at all....which is what I love about them but it certainly isn't for everyone.

crowkillr1
Newborn





Join date

: 2014-04-08



Subject: Re: New to siberian huskies Thu Apr 10, 2014 2:23 am

---

Misunderstood wife she doesn't want to have her go on the trails with us,but to go to horse events so she isn't left alone at home. We'll see how she handles growing up around horses,knew we would have some problems maybe with the cats and the other three dogs being small.

blueeyedghost
Maverick




Join date

: 2011-07-01


Location

: Denver, CO



Subject: Re: New to siberian huskies Thu Apr 10, 2014 9:46 am

---

As long as you properly socialize, the cats and small dogs shouldn't be much of an issue. It takes training and consistency at the beginning, but we have 2 Huskies living with 2 cats and a Cocker Spaniel

_________________

Shadow's Blog

Canine Hydrocephalus Support on Facebook

"Being the parent of a special-needs pet means living your life constantly poised on the edge of a double-edged sword. On the one hand, you become a fierce defender of the ways in which your little one is perfectly ordinary — all the things he or she can do that are just like what everybody else does. And yet, you never lose sight of how absolutely extraordinary that very ordinariness is, how difficult, remarkable and rewarding that fight to be 'just like everybody else' has been."  -Gwen Cooper, "Homer's Odyssey"

Shadow - 03/01/2013 - 10/02/2014

wpskier222
Senior





Join date

: 2013-02-11


Location

: NYC



Subject: Re: New to siberian huskies Thu Apr 10, 2014 9:53 am

---

I think someone may have had a cell phone finger flub and clicked bad advice on the first post.

I just evened it out... I don't want crowkillr1 to think that someone looked down on him for asking a question.

Sponsored content






Subject: Re: New to siberian huskies

---
Latest topics
» When do Huskies typically start shedding?


by PollyR Today at 12:01 am

» Early Cataracts in a young Husky


by Huskyluv Yesterday at 9:29 pm

» Hello from Northern Ireland


by Gillian Yesterday at 6:27 pm

» Recall Information


by aljones Yesterday at 5:09 pm

» Sierra- 3/1/2003-3/19/2018


by IamtheAlpha Yesterday at 4:49 pm

» Jack's 9th Furever home day-AKA- his "10th" Birthday


by IamtheAlpha Yesterday at 4:45 pm

» Bullying at the dog park?


by TwisterII Yesterday at 10:48 am

» 52 Weeks of Tetra


by Artic_Wind Thu Mar 22, 2018 11:31 pm

» Separation Anxiety.. Help


by aljones Thu Mar 22, 2018 11:16 pm

» Mikko's Eyes


by TwisterII Thu Mar 22, 2018 10:43 am

» Siggy's scrapbook <3


by HuskyMomma89 Wed Mar 21, 2018 11:53 pm

» Senior Huskies, Sierra's update


by jalepeno Wed Mar 21, 2018 10:27 pm

» Bodhi Met a Husky Named Sigmund in Portland!


by Caffeiniac Wed Mar 21, 2018 9:40 pm

» Puppy Biting


by aljones Wed Mar 21, 2018 8:14 pm

» ProDen PlaqueOff


by jbealer Wed Mar 21, 2018 8:06 pm

» Hello from Ares!


by Artic_Wind Wed Mar 21, 2018 7:38 pm

» Husky and Cat


by ethanberg Wed Mar 21, 2018 6:30 pm

» Prong Collar vs Front Clip Harness


by Huskyluv Wed Mar 21, 2018 5:51 pm

» Long Line when HIking in Woods?


by amymeme Wed Mar 21, 2018 12:02 pm

» Kohdi's scrapbook


by HuskyMomma89 Wed Mar 21, 2018 11:56 am