Bodhi, two friends and I hiked up Hardy Ridge in the Columbia Gorge in beautiful weather today.
Hardy Ridge is behind Beacon Rock and just west of Hamilton Mountain.
Bodhi and I have hiked it twice before.
This time was pretty early.
It was spring down below near the Columbia River, and still winter on top with snow only recently melting.
We started in the forest on an old logging road.
The logging road ascended, paralleling the ridge.
We followed switchbacks up to a low spot in the ridge.
Bodhi led the way with my friends joking that I was being towed.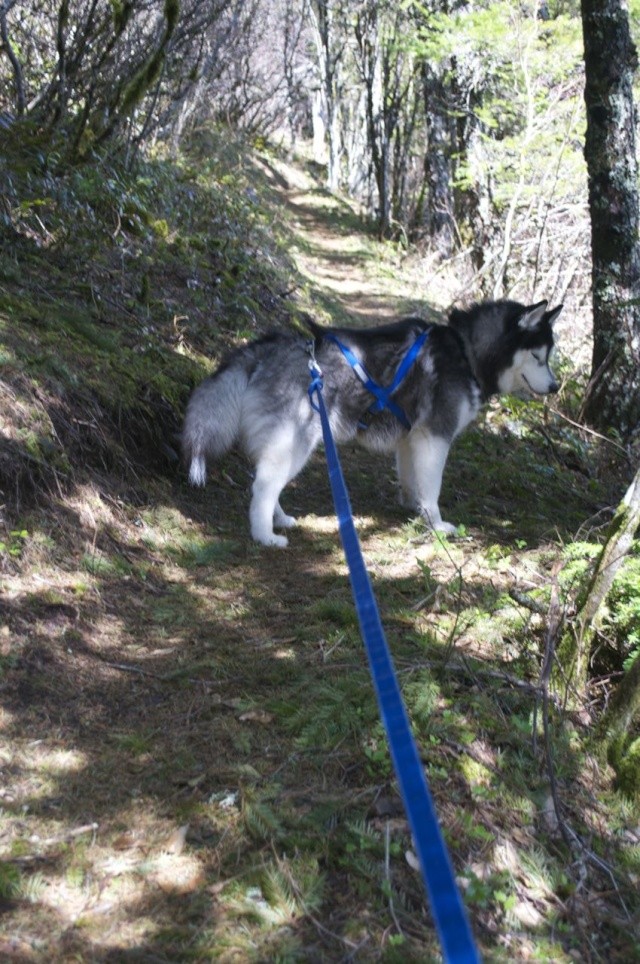 The wind was blowing pretty hard on top.
Bodhi drank all his water.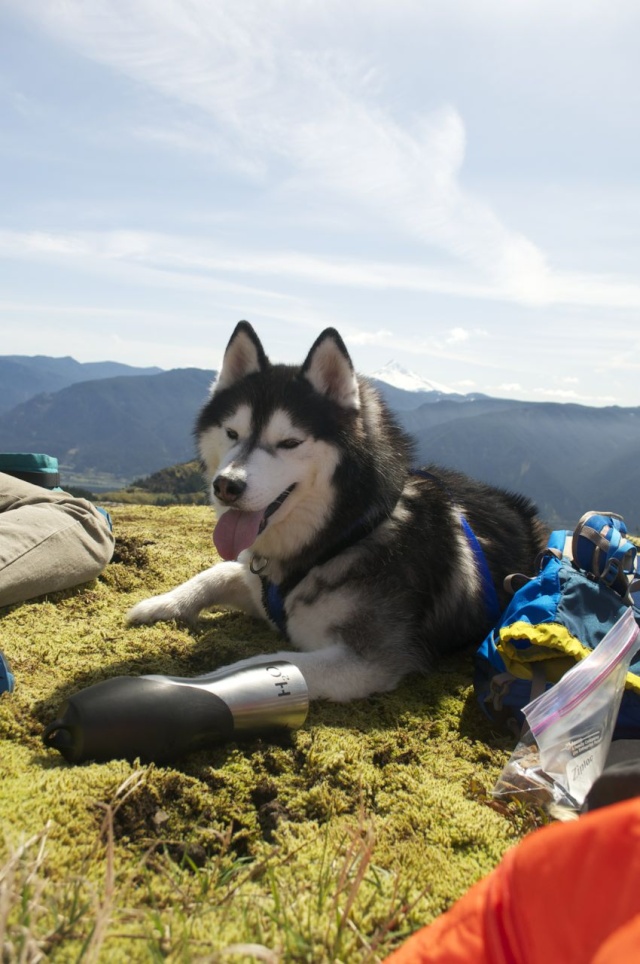 We could see Mt. Hood, Mt. Adams, Bonneville Dam and red tailed hawk flying above Hamilton Mountain.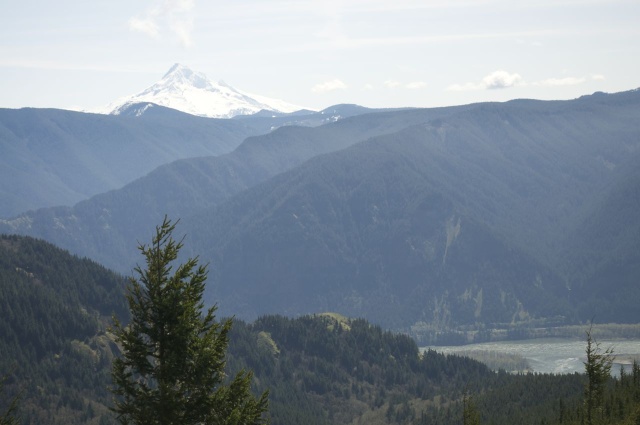 On the way down, we found tiny glacier lilies poking up from where the snow had just melted.
Coming off the ridge was really steep, so out came the trekking poles.
Bodhi was pulling like crazy and the sections with ball-bearing rocks were a challenge.
I had to do some pretty weird contortions to barely stop falling on my face.
Bodhi would look back at me like, "Come on dad- I'm taking you dry land water skiing!"
8.1 miles and app. 2000 ft. gained and lost