Hello, guys. So, I've been lurking the forum for some time, reading as much as I could. While she's not going to be my first Husky, she is going to be my first dog after 10 years of no dogs, and I'm going to have to re-learn everything.
This monday, aug. 4th, Kiara became 3 weeks and has opened her eyes recently. It seems like it's going to be bicolor. One blue and one brown just like her mother. She comes from a litter of 4, 2 brown and 2 white, all females. But to my eyes she is getting a little darker. Kinda creamy, or light brownish. But I would like to know from you what do you think. Is she going to get darker? Have anyone of you had the experience with white huskies getting darker before?
Ps: She's the one in the middle of the brown ones.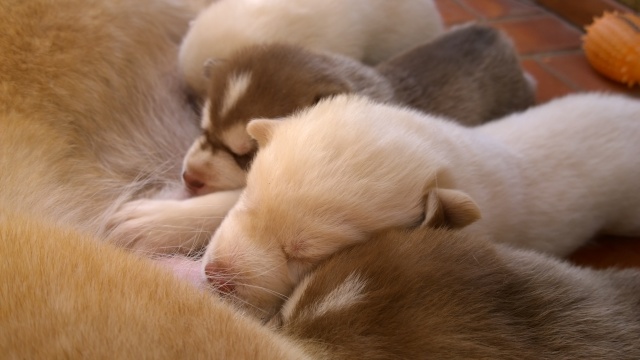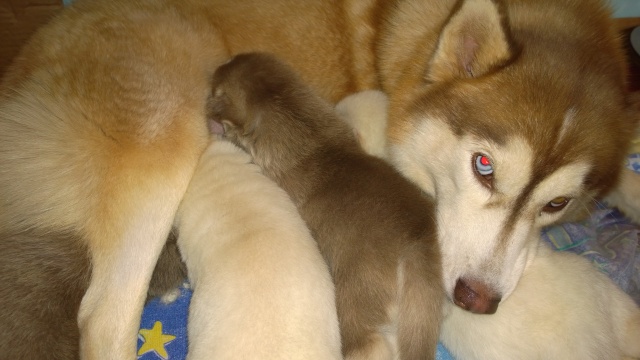 Napping after playing with the litter mates in the grass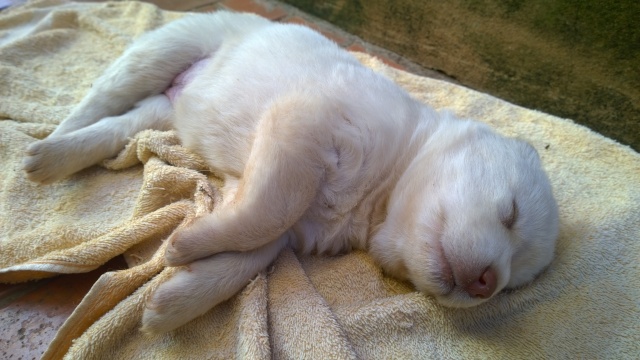 I can't wait to bring her home. Still some weeks to go!