Forum Rules
1. Here we prefer clarity to agreement. Obviously not everyone is going to agree on a topic; here we prefer to talk out our differences in a respectful manner to ensure mutual understanding and respect.
2. Read the Stickies and Announcements. Each sub-forum may have specific rules which trump the Forum Rules in cases where there may be conflicting information. Read the rules of each board before you post so that you are clear on the expectations of the staff.
3. Respect ALL Staff and Admins. These people volunteer of their time and MUST be respected as well as their word adhered to. They are responsible for maintaining a free, open, clear and organized forum. Anyone found to be openly undermining any official ruling by a staff member will be warned.
4. Signatures: One picture only and no links. Images: To keep the forum looking neat and tidy, we ask that members insert just one picture only in their signatures. The picture should be no more than 200x500 pixels and should be of an appropriate subject, for example, your dogs and their names. Should you need assistance creating an appropriate signature, please PM an Admin and we would be happy to help! This is to ensure that signatures remain a welcome addition to our forum instead of a cumbersome distraction. Links: Hyperlinks in signatures--unless to a personal blog or photo stream of your dogs (like Flckr or Piscasa, for example)--are strictly prohibited. Please PM a staff member with any questions or concerns regarding this rule.
Rescue Spotlight
Our current rescue spotlight is:

Husky Haven of LA!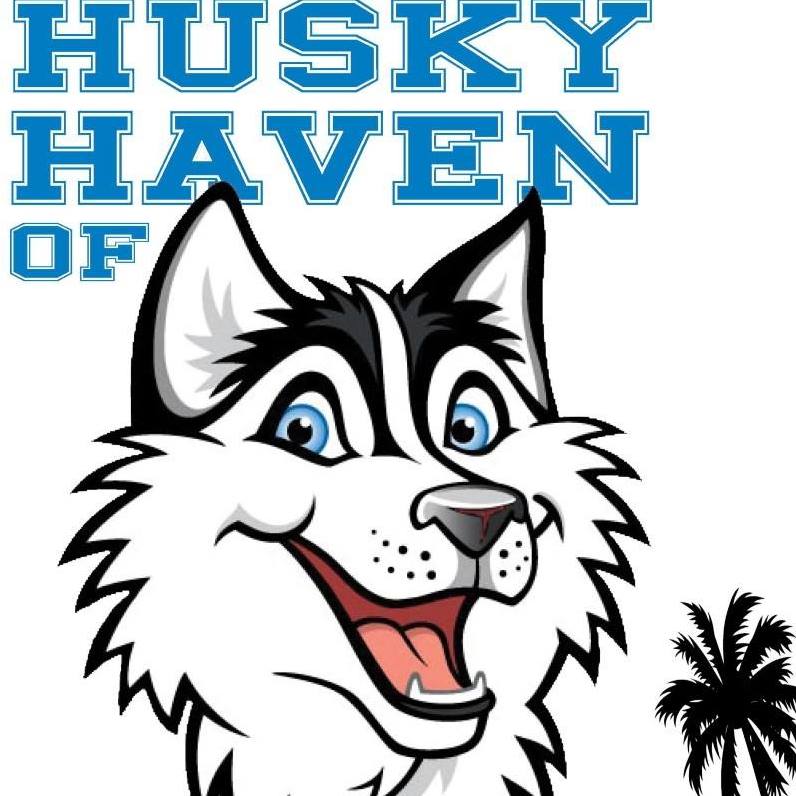 Author
Message
DiamondDog
Newborn





Join date

: 2014-08-20


Location

: Halifax, NS, Canada



Subject: Hello, how is everyone? Wed Aug 20, 2014 3:25 am

---

Hello.  I have had my baby girl for a year and half, she is my first dog and I will admit I didn't do a lot of husky research before getting her, but I just cannot imagine the house without her.  

It also helps we really lucked out with a relatively low energy, snuggly, husky.  While she is not a sibe, she is still my beautiful Alaskan, and I am hoping to figure out some of her quirks here with everyone.  I look forward to getting to know the pack.

TwisterII
Senior





Join date

: 2013-06-14


Location

: Missouri



Subject: Re: Hello, how is everyone? Wed Aug 20, 2014 11:55 am

---

She looks beautiful. I wish my girl had been snuggly.

_________________

aljones
Senior





Join date

: 2014-08-18


Location

: Terlingua, Texas



Subject: Re: Hello, how is everyone? Wed Aug 20, 2014 12:03 pm

---

Hi Sarah and Diamond,  That tail issue must be a thing with Alaskans, my Avalanche was "touchy"about his tail until we made a game out of it; now I'll grab and twist his tail (gently, sorta of course) and he'll turn and grab my hand (gently, sorta, of course) so it's turned from a sensitive issue into an invitation to play.
Diamond, you're a pretty girl, love your Alaskan Mask!

Sponsored content






Subject: Re: Hello, how is everyone?

---
Latest topics
» When do Huskies typically start shedding?


by PollyR Today at 12:01 am

» Early Cataracts in a young Husky


by Huskyluv Yesterday at 9:29 pm

» Hello from Northern Ireland


by Gillian Yesterday at 6:27 pm

» Recall Information


by aljones Yesterday at 5:09 pm

» Sierra- 3/1/2003-3/19/2018


by IamtheAlpha Yesterday at 4:49 pm

» Jack's 9th Furever home day-AKA- his "10th" Birthday


by IamtheAlpha Yesterday at 4:45 pm

» Bullying at the dog park?


by TwisterII Yesterday at 10:48 am

» 52 Weeks of Tetra


by Artic_Wind Thu Mar 22, 2018 11:31 pm

» Separation Anxiety.. Help


by aljones Thu Mar 22, 2018 11:16 pm

» Mikko's Eyes


by TwisterII Thu Mar 22, 2018 10:43 am

» Siggy's scrapbook <3


by HuskyMomma89 Wed Mar 21, 2018 11:53 pm

» Senior Huskies, Sierra's update


by jalepeno Wed Mar 21, 2018 10:27 pm

» Bodhi Met a Husky Named Sigmund in Portland!


by Caffeiniac Wed Mar 21, 2018 9:40 pm

» Puppy Biting


by aljones Wed Mar 21, 2018 8:14 pm

» ProDen PlaqueOff


by jbealer Wed Mar 21, 2018 8:06 pm

» Hello from Ares!


by Artic_Wind Wed Mar 21, 2018 7:38 pm

» Husky and Cat


by ethanberg Wed Mar 21, 2018 6:30 pm

» Prong Collar vs Front Clip Harness


by Huskyluv Wed Mar 21, 2018 5:51 pm

» Long Line when HIking in Woods?


by amymeme Wed Mar 21, 2018 12:02 pm

» Kohdi's scrapbook


by HuskyMomma89 Wed Mar 21, 2018 11:56 am