Bodhi, my wife and I journeyed to eastern Oregon last weekend to visit the John Day Fossil Beds National Monument.
I had done this trip last year in late October with a friend.
We camped and canoed on the John Day River.
Temps were in the low sixties during the day and in the 20's at night.
This year, summer was hanging on and it was very hot.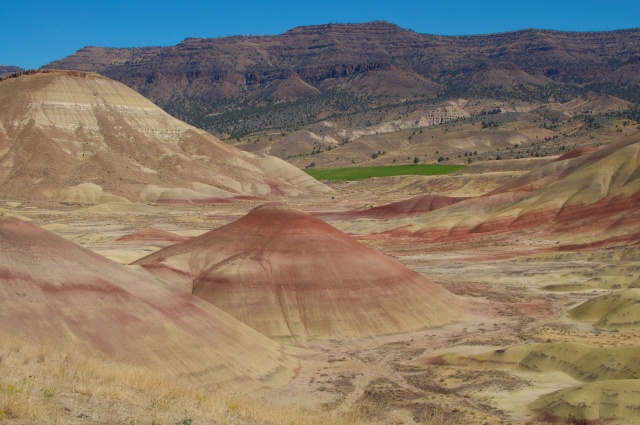 Painted Hills Unit
The best time to see the Painted Hills is at sunset.
We were there at mid day.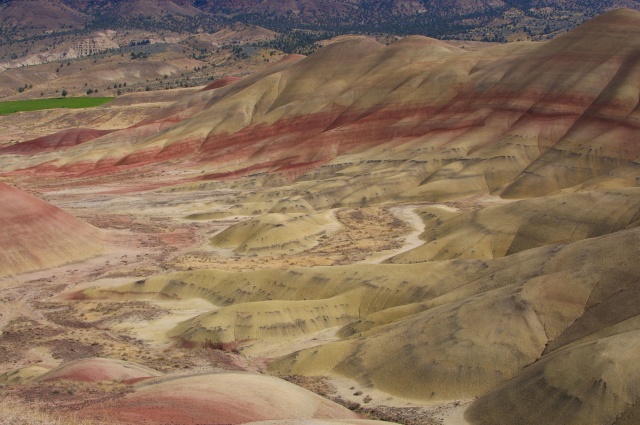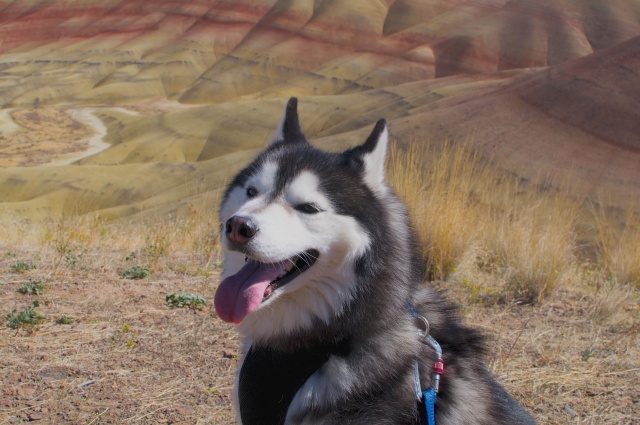 hot dog at Painted Hills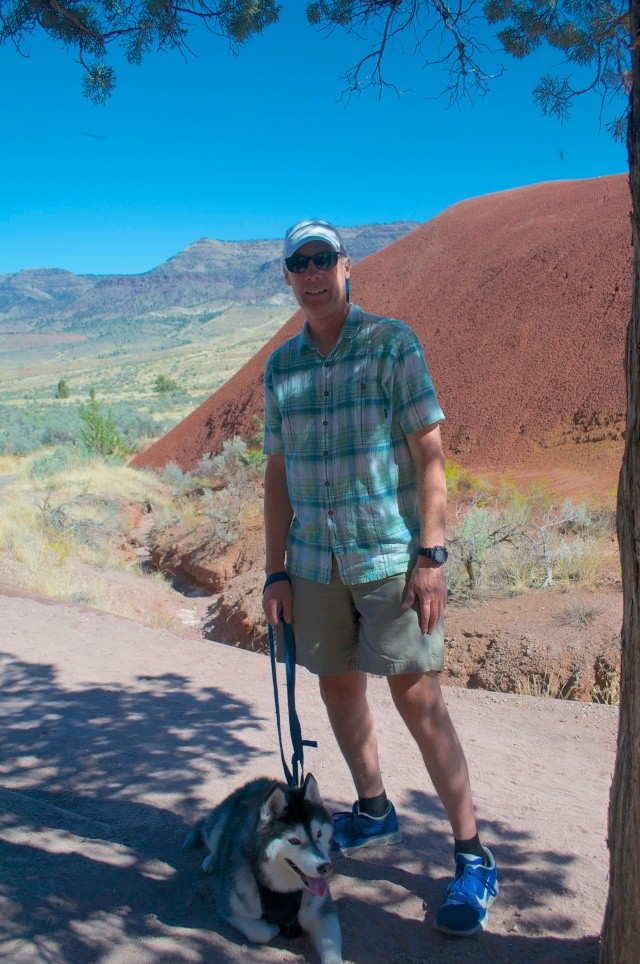 finding some shade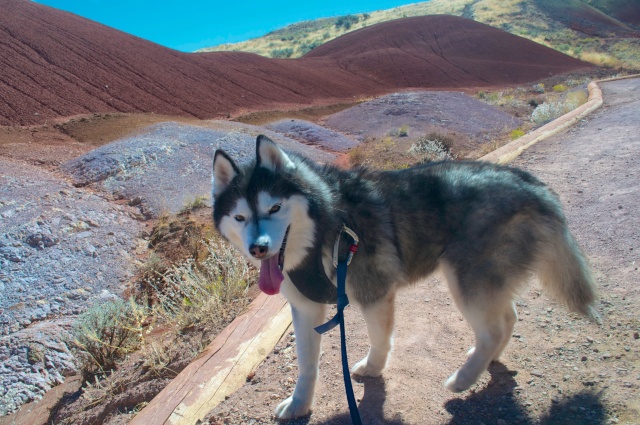 Bodhi gots lots of stickers in his paws here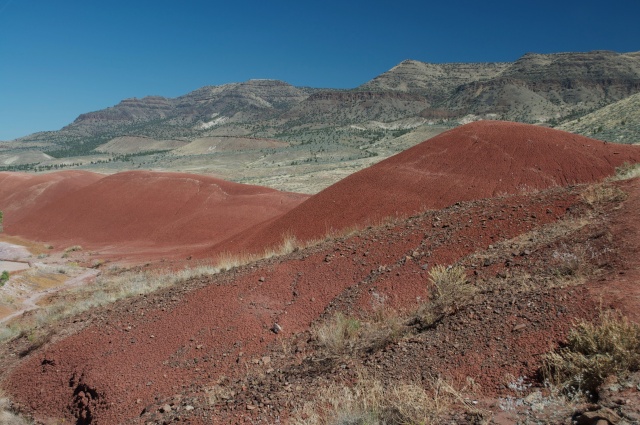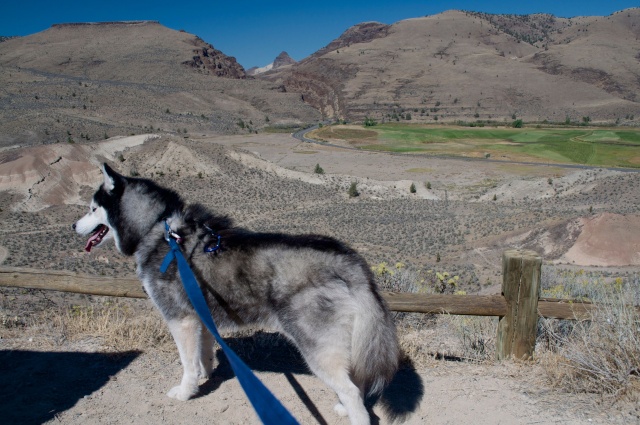 Bodhi looking at Picture Gorge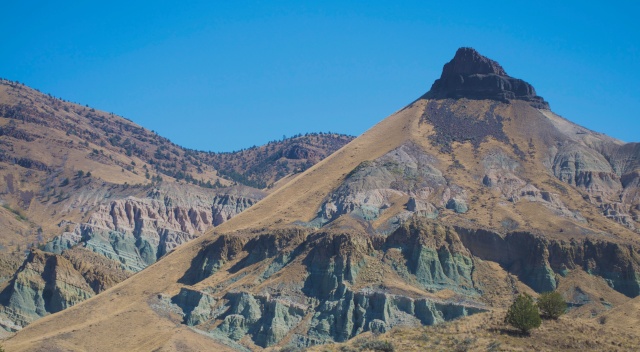 Sheep Rock
On the last day, we hiked into the Blue Basin. It was 90 and the canyon walls concentrated the heat.
Bodhi was not happy. We didn't stay long.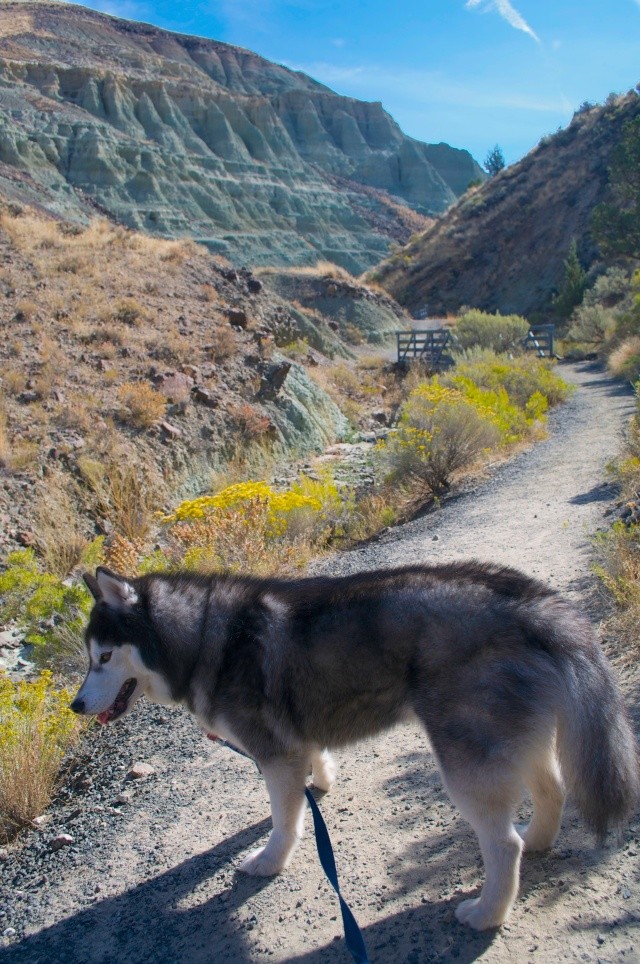 start of Blue Basin trail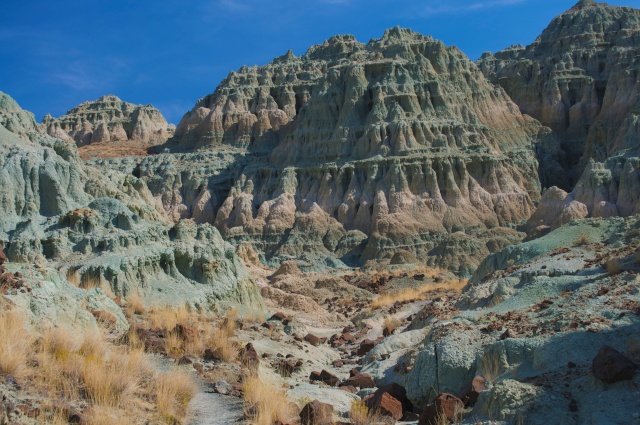 in the Blue Basin