Been carried away by the flow of life with a puppy and guess what! It's snowed again!
Then (9 weeks):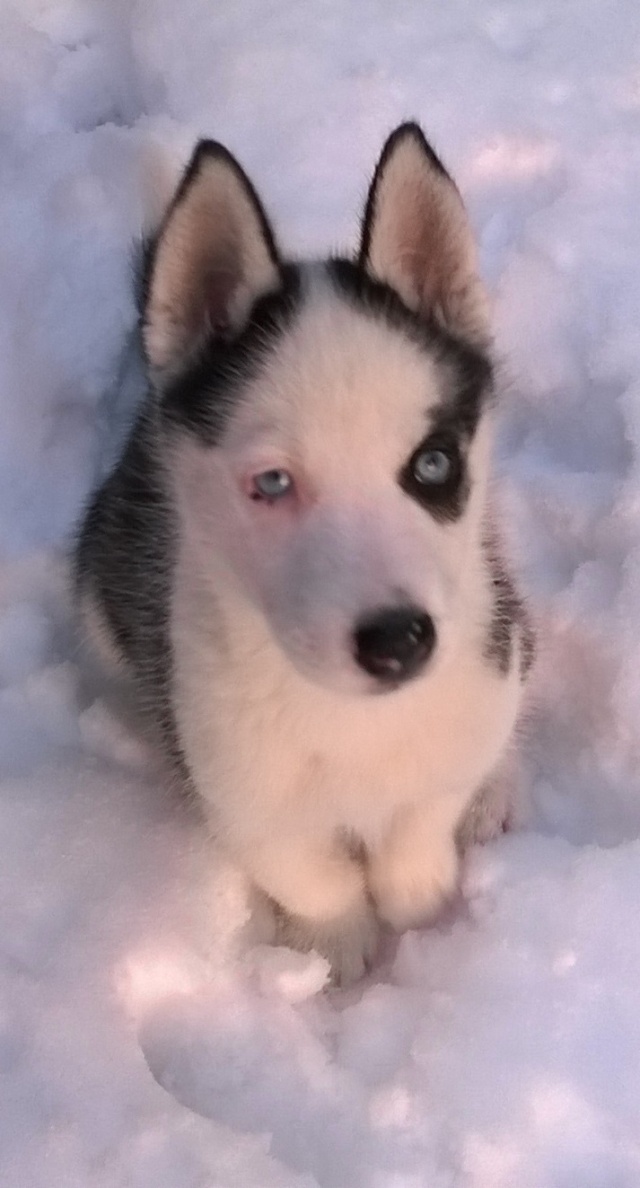 Now (12.5 weeks):
Here's a few different photos from when he started going on walks: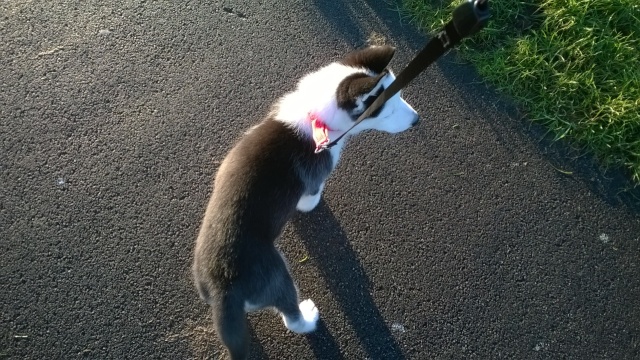 Sometimes on the grass he stops for a roll around, so far he's not rolled in anything untoward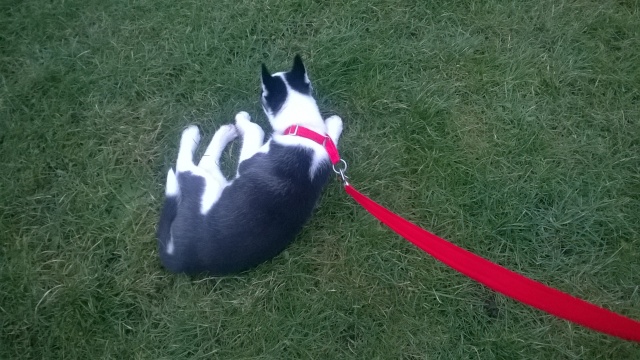 He had his first snow walk today but it was with my mum, unfortunately I was back at work for the first time after my puppy training holiday
That's actually a puddle, it's a puddle that's there all year round, in fact, it's a puddle that's been there since we moved here 10 years ago, because our Scotties used to wallow in it, so far Grif just drinks from it when it's not frozen
Few misc photos:
Sleepy puppy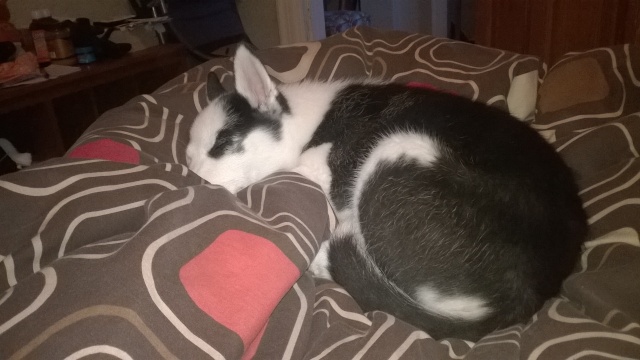 This was taken before the walk he rolled on the grass in, he decided to show us he didn't want to go on a walk, but he ended up enjoying himself and meeting a few new dogs anyway.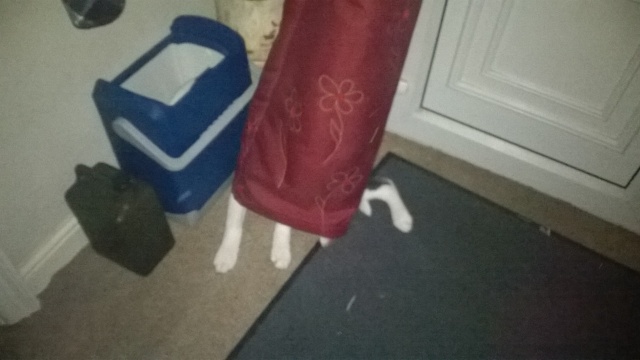 He's finally figured out what the dirt in our garden is good for and is trying to uproot the washing line (good luck with that, it's cemented in) The great thing about our garden is he can only dig so far before he hits concrete, there's no diggable escape unless he's a super dog and can dig through 2 feet of dirt and the same amount of concrete. I go out and fill the holes after, so far he just likes that spot and the softer earth under the recycle wheelie bin.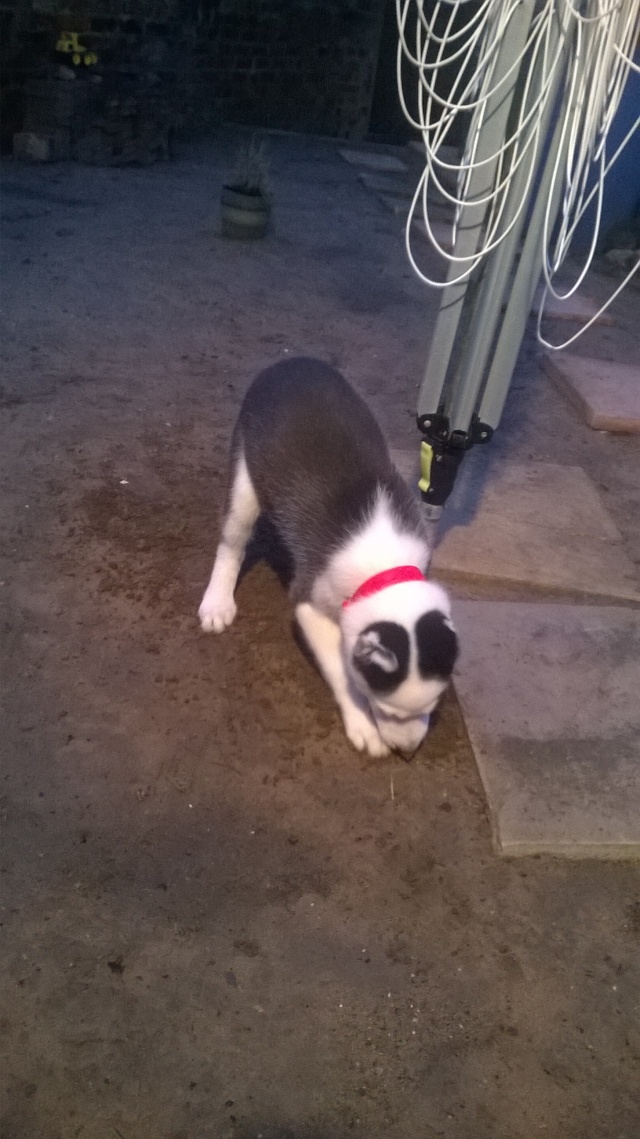 Because I tend to lie in bed using my laptop, I found a new way to figure out if Grif is still under the bed, snapping a photo, this is my favourite one yet!
Gives new meaning to the term 'snow nose'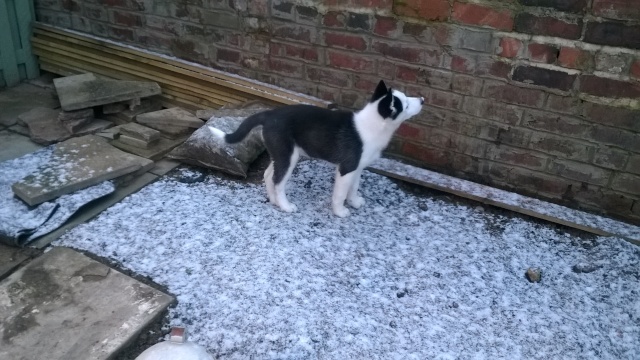 He's turning out to be such a lovely pup, we had a
slight
dominance issue (mostly in the way he tried to get me in particular to play) but we're working on that and it's gotten SO much better, he's an absolute angel with my nephew now and will leave him alone when he's not in the mood for a puppy, and when he's left alone he gets the run of the kitchen and hallway (so about 40ft end to end and 5 ft side to side) and so far he's only destroyed the dog bed under the stairs and an insole from a slipper, so now we just remove all footwear from his go-to zone. Most of the time he'll just faff about for a bit and then sleep til we get home.
He wants to play now so he's whining in the doorway