Forum Rules
1. Here we prefer clarity to agreement. Obviously not everyone is going to agree on a topic; here we prefer to talk out our differences in a respectful manner to ensure mutual understanding and respect.
2. Read the Stickies and Announcements. Each sub-forum may have specific rules which trump the Forum Rules in cases where there may be conflicting information. Read the rules of each board before you post so that you are clear on the expectations of the staff.
3. Respect ALL Staff and Admins. These people volunteer of their time and MUST be respected as well as their word adhered to. They are responsible for maintaining a free, open, clear and organized forum. Anyone found to be openly undermining any official ruling by a staff member will be warned.
4. Signatures: One picture only and no links. Images: To keep the forum looking neat and tidy, we ask that members insert just one picture only in their signatures. The picture should be no more than 200x500 pixels and should be of an appropriate subject, for example, your dogs and their names. Should you need assistance creating an appropriate signature, please PM an Admin and we would be happy to help! This is to ensure that signatures remain a welcome addition to our forum instead of a cumbersome distraction. Links: Hyperlinks in signatures--unless to a personal blog or photo stream of your dogs (like Flckr or Piscasa, for example)--are strictly prohibited. Please PM a staff member with any questions or concerns regarding this rule.
Rescue Spotlight
Our July Rescue is:

Hairy Houdini Husky Rescue!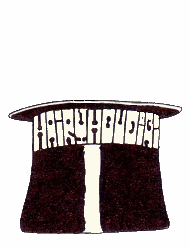 | | |
| --- | --- |
| Feeling a little unsure about him being purebred | |

Author
Message
Alexis Skinner
Newborn





Join date

: 2015-11-01



Subject: Feeling a little unsure about him being purebred Mon Nov 02, 2015 12:22 am

---

Though I would like to state here that I am not one of those people that only wants purebred dogs. Thats not me not that anything is wrong with people who are like that. I have a pit mix that we rescued last year. All of my other critters but my snakes are rescues.

Anyways I see many many videos on Facebook and youtube of huskies howling for the first time and making sweet noises. These huskies look really small compared to my boy. I am worried I am getting a mix. I have met the breeder, she is licensed. The pups will be AKC registered. The parents are purebred, but our puppy just looks so big.

I really wouldn't be worried about it if he wasn't so costly. We are spending $450 for him. I have already put down $300 as I know that even if he is mixed we love him and want him to come home with us.

When I met him I expected him to be the same weight or less than my cat that is 7.8 pounds. He felt like he is ten or more pounds and was only two and a half weeks old. He weighed more than our young cat. I thought maybe I was crazy but my boyfriend agrees with me.

How much should they weigh at this age? I have not discussed my worries with the breeder at the time of looking at the puppies I'm going to be honest we were all "Oh I love him! I need him!" and I gave her the money really no questions asked. We have talked about all kinds of questions I had on the phone and she answered some questions in person. But I didn't really notice until last night when I couldn't get over this one husky howling for the first time. My puppy is in my picture on my profile.

If anyone can give me advice or give me a good weight limit on a purebred that age. Please do!

TwisterII
Senior





Join date

: 2013-06-14


Location

: Missouri



Subject: Re: Feeling a little unsure about him being purebred Mon Nov 02, 2015 12:04 pm

---

Have you looked through the

weigh-in

thread? A lot of people contributed weights of their dogs at different ages, though I don't recall any having weights as early as two weeks. Different dogs grow at different paces. From your pictures he looks pure but it's hard to tell so early while they just look like rollie pollies and less like dogs. lol. Did he look fat to you? Had he just eaten when you arrived? That could factor in. Also, are his parents in standard? Just because you are paying a larger price and he is papered doesn't mean you are getting a dog in standard. If his parents are larger than standard or come from a fast growing line then that will play into his growth rate. Right now I would question whether he is pure or not but more as to what quality of line he might be coming from or is the breeder allowing him to hog food from the others. If he is bigger than the rest of the litter then that is probably the case.

_________________

Kellyb
Canadian Sunrise




Join date

: 2012-10-29


Location

: Montreal, Canada



Subject: Re: Feeling a little unsure about him being purebred Mon Nov 02, 2015 1:02 pm

---

I would start with the breeder personally. How did you find him/her? You say they are liscenced, did they allow you into their facility? do they have a website we can refer to? Did you meet the mother/sire. $450 for a purebred registered dog is actually quite low from what I can remember, and it sends up red flags to me.
also despite them offering "papers" your dog might just be off breed standard, in which case it might be a factor of large parents or poor breeding.
Weight is a tough thing to use to guage if he is purebred or not. Like all infants, all puppies arent the same as eachother are the same point. Many factors can be included there.


MiyasMomma
Senior





Join date

: 2014-06-26


Location

: west Texas



Subject: Re: Feeling a little unsure about him being purebred Mon Nov 02, 2015 1:16 pm

---

Alexis, after talking to you on your other thread, my suspicion is he is husky x neufie. You said a newfoundland was on premise, and a great dane. I would seriously suspect he is a mix of one of those, leaning towards a newfoundland.

Artic_Wind
Senior





Join date

: 2014-07-23


Location

: San Diego, California



Subject: Re: Feeling a little unsure about him being purebred Mon Nov 02, 2015 2:45 pm

---

Mishka's litter was a litter of 4, two were tiny, Mishka being one of them and two were much larger, one being a female. Maybe not double the size but pretty close. It could just be your puppy is the hoggiest at meal time but wow, 10 lbs for a 2 week old seems awfully high. Is your puppy the largest of them all ? I'd agree to that $450 is a really low price for a pure bred husky.

_________________

Rumflower
Adult





Join date

: 2015-06-16


Location

: Kansas City



Subject: Re: Feeling a little unsure about him being purebred Mon Nov 02, 2015 3:36 pm

---

It can be pretty hard to get an idea of weight just by feel. Sometimes I have more trouble picking meeka up than loki. She's much lighter; it's just that I expect her to be so light and get a little surprise when I lift her (she's thirty pounds). Try talking to the breeder about your concerns. Anything we can say would really just be speculation. Also you might want to request the parents health certs.

Sponsored content






Subject: Re: Feeling a little unsure about him being purebred

---

| | |
| --- | --- |
| Feeling a little unsure about him being purebred | |
Latest topics
» 52 Week s of Leo


by Bear'smom Today at 4:39 am

» The Desert Pack


by Artic_Wind Yesterday at 10:18 pm

» My husky "baby"


by Addie Girl Yesterday at 9:29 pm

» New Husky Pop


by Addie Girl Yesterday at 9:27 pm

» Is my female husky too small


by Addie Girl Yesterday at 9:20 pm

» Could it be the food?


by MiyasMomma Yesterday at 2:38 pm

» Hi there from WNY.


by Artic_Wind Yesterday at 12:24 am

» New Husky Mommy... Going insane and loving it!


by huskybaby Wed Jul 19, 2017 10:36 pm

» MY POOR DOG HAS FLEAS


by amymeme Wed Jul 19, 2017 7:40 pm

» Rehomed 2 year old husky-malamute - fear aggression towards humans?


by MiyasMomma Wed Jul 19, 2017 2:54 pm

» PLEASE HELP..MY HUSKY WILL HARDLY EAT ANYTHING


by amymeme Wed Jul 19, 2017 1:48 pm

» 7 month old misbehaving


by TwisterII Wed Jul 19, 2017 11:41 am

» 52 Weeks of Xayah - Up to week 10


by eddycaaa Tue Jul 18, 2017 11:07 pm

» Hello from Southern AZ


by TwisterII Tue Jul 18, 2017 7:23 pm

» Coconut Oil VS Fish Oil?


by MiyasMomma Tue Jul 18, 2017 2:01 pm

» Jimmy's (home of Kohdi and Mishka) Gardening Projects


by Artic_Wind Mon Jul 17, 2017 8:02 pm

» Overbite + Giardia + diaharia (poop pics beware)


by aljones Mon Jul 17, 2017 2:41 pm

» Blazze Becomes Z'ev: Follow His Journey from Death Row to Member of the Family


by Artic_Wind Mon Jul 17, 2017 1:08 am

» Leo's first garden


by RedFlashFire05 Sun Jul 16, 2017 6:36 pm

» Leo's Scrapbook


by RedFlashFire05 Sun Jul 16, 2017 6:19 pm