If it's a hot day, where can I go hiking with someone in a fur coat?
Waterfalls in the Columbia Gorge!
This is a pretty popular hike.
Has some exposure and Bodhi was on a short leash due to steep drop offs.
All the dogs we met were leashed.
We met another husky!
I told the human about IAHT.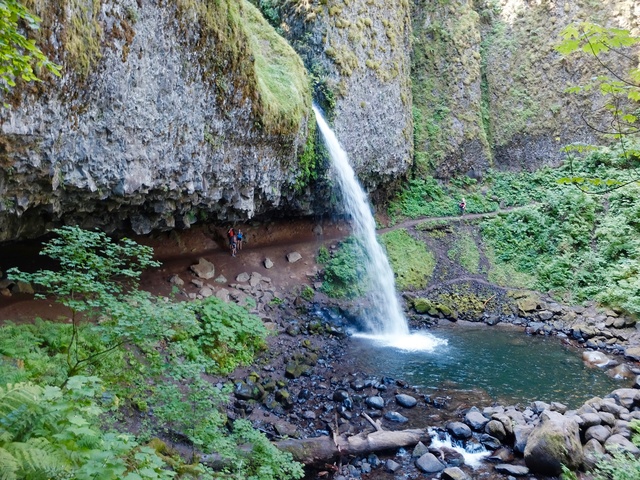 Ponytail Falls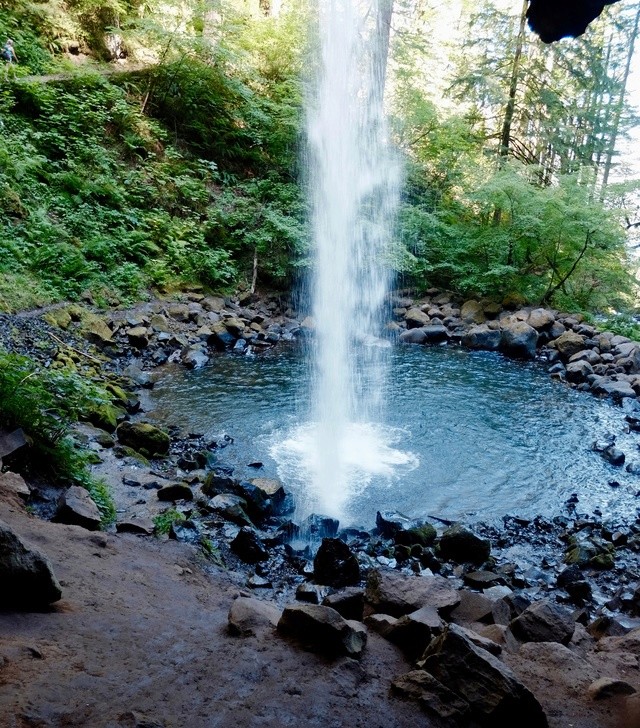 behind Ponytail Falls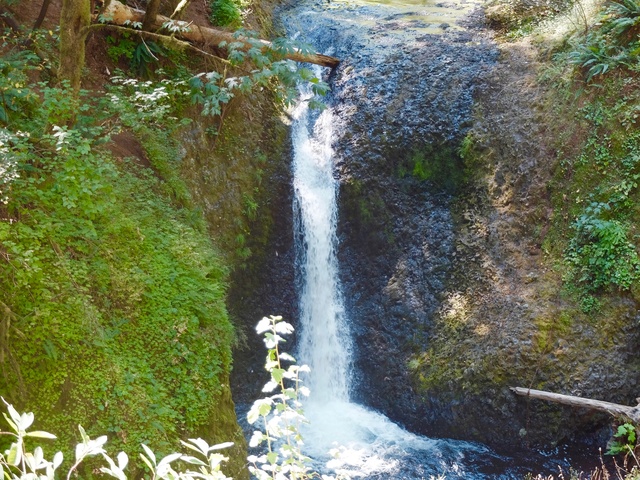 Upper Oneonta Falls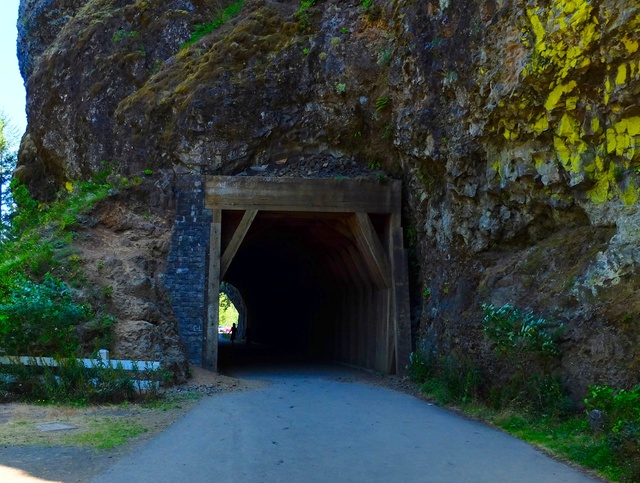 restored railroad tunnel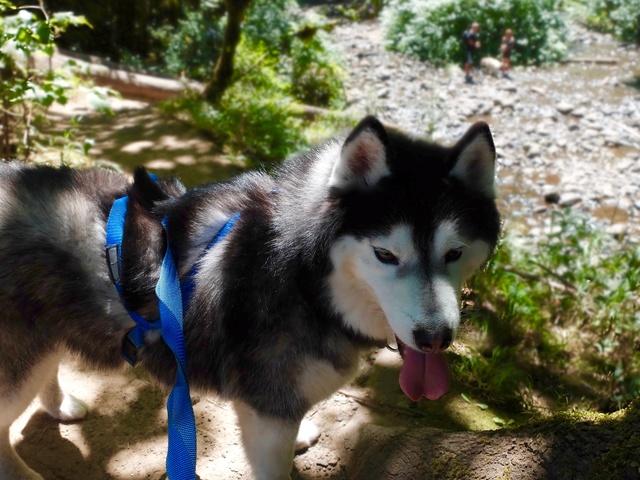 hot dog at hike's end by Oneonta Gorge