My brother, Bodhi and I hiked up Neahkahnie Mountain on the Oregon coast near Manzanita.
It's a great hike, about four miles in length.
The last time I was up here, it was foggy so I was glad we had a view south to the Nehalem River.
The top is exposed; luckily there were no other dogs.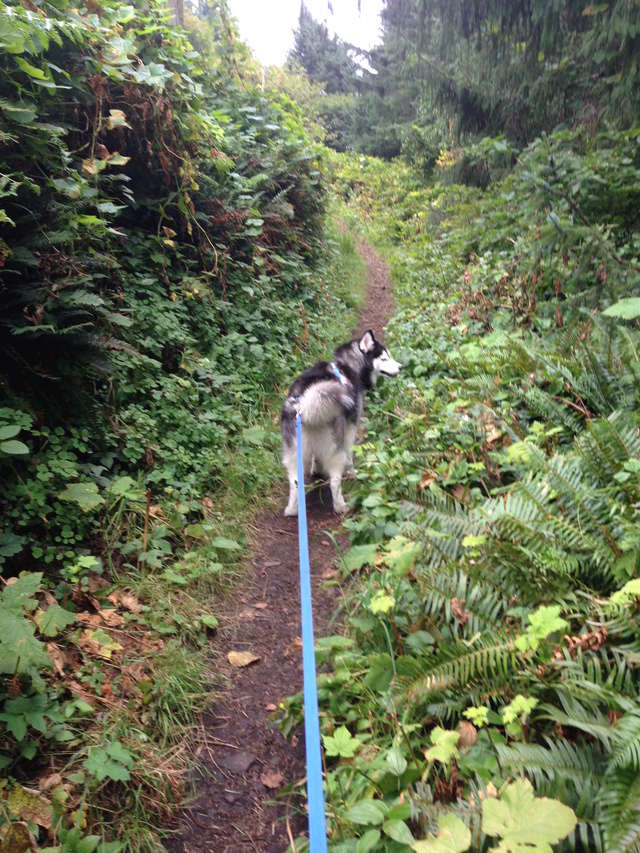 Bodhi at start of trail.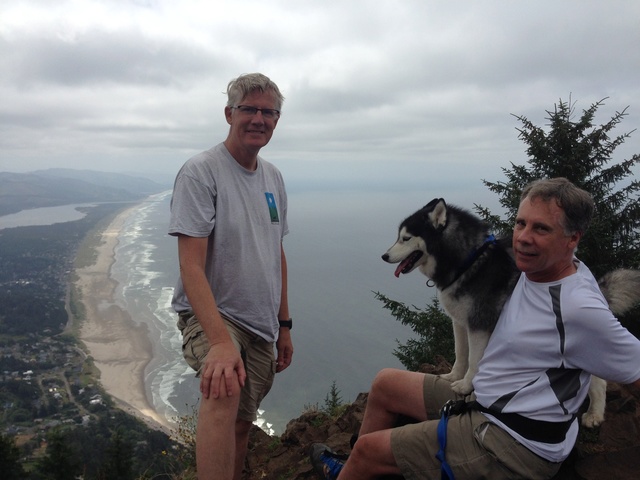 Baker boys and Bodhi on top
( I could only load these two pictures. For some strange reason, the picture uploader flipped the others.
The pictures were vertical; they uploaded vertical, then at the last minute when the download ended, they flipped horizontal.
I tried two different browsers- same result. I tried anticipating the flip and manually flipping them sideways so they would flip into the correct position. No dice. If anyone has an idea of what was happening, let me know. Thanks.)