In a last ditch effort to save the weekend (we were gonna camp but rain was in the forecast all weekend 60% chance in the mountains) we looked for a close summit to take the dogs on and i settled on Rogers with maybe Warren. We took the Mt. Evans road up to the nature center and started our climb there. Rogers was only 3 miles one way from that point. We made great time and were on the summit before 10am. Ken was tired i was ready for more and the pups were fine. We chilled just off the summit as it was super rocky. I said to Ken i really wanted to go for Mt. Warren, just 1.1miles farther, but due to the rocks Sierra would not make it. I though with just a 1.5mile trek back to the road to hit the real trail Ken and Sierra would be fine on their own and Jack and I could hike over to Warren and end at summit lake and have Ken pick us up. Only later did i learn it was not so easy for ken to get back and him and Sierra got caught up in loose rock and slid down park of the side of the mountain, Sierra hurt her hind leg and is still in recovery

we both learned lessons on this hike. I still had a great day on the mountains and was only crushed when i found out what happened.
Jack and I covered 5.5 miles and gained 2,125ft of elevation and it took 5hrs, chilling on each summit.
ok on to what you really want to see, Pictures!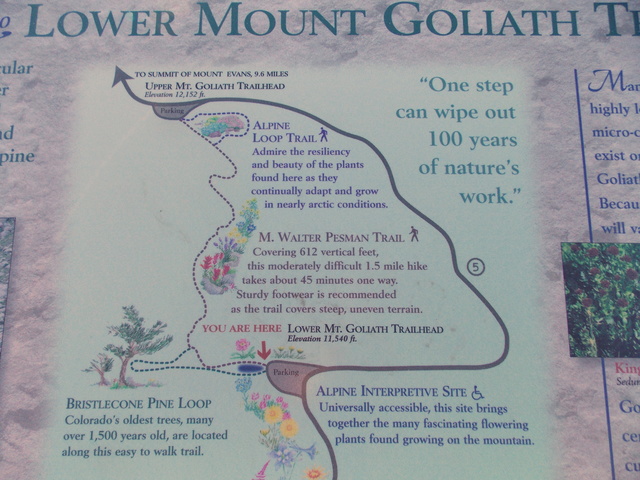 map of where we started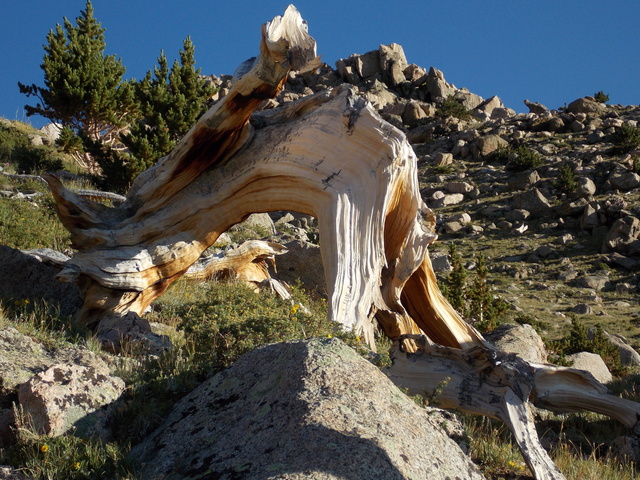 lots of cool dead old trees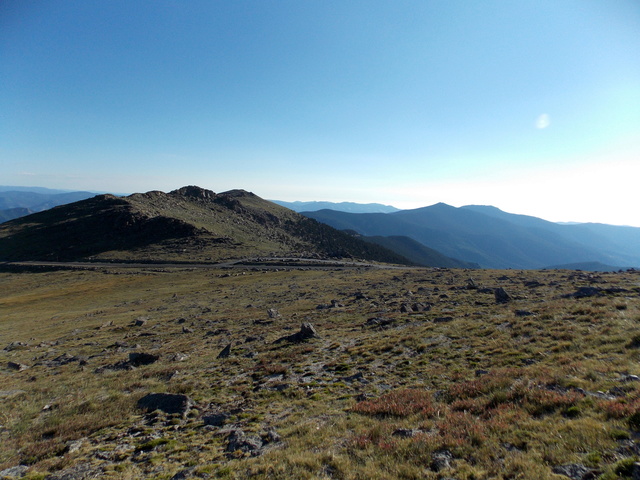 looking back to the mt evans road we crossed to start our climb
Ken and Sierra trekking up one of the 3 mounds we had to climb (mountains for the rest of you

)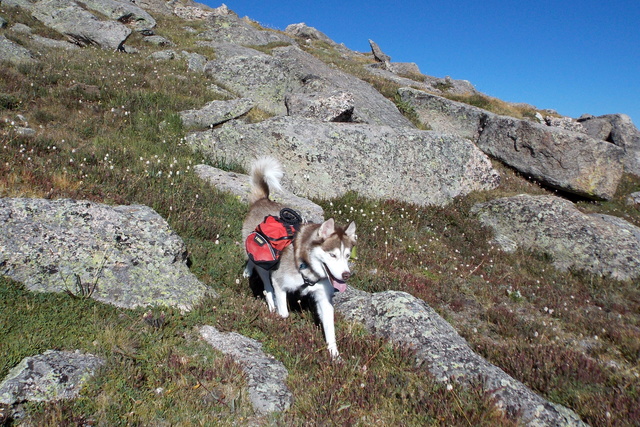 free range Jack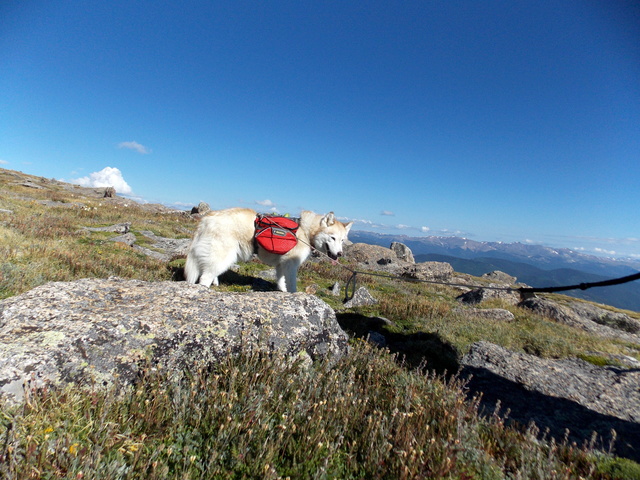 Sierra taking in the views
Sierra being air lifted on the summit of Rogers peak
Me on the "summit" of Rogers it was the tallest boulder there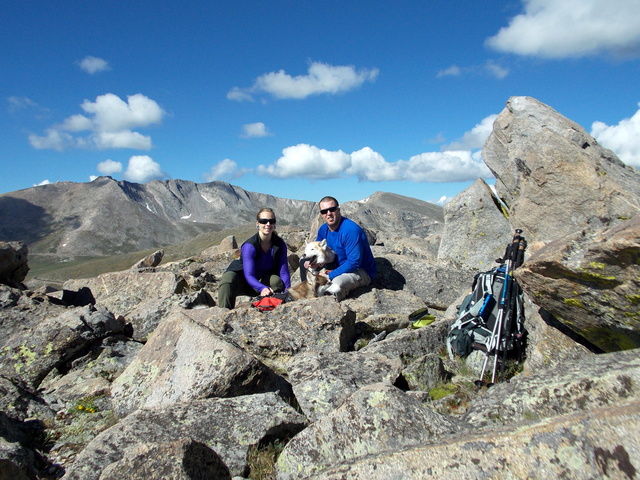 family summit shot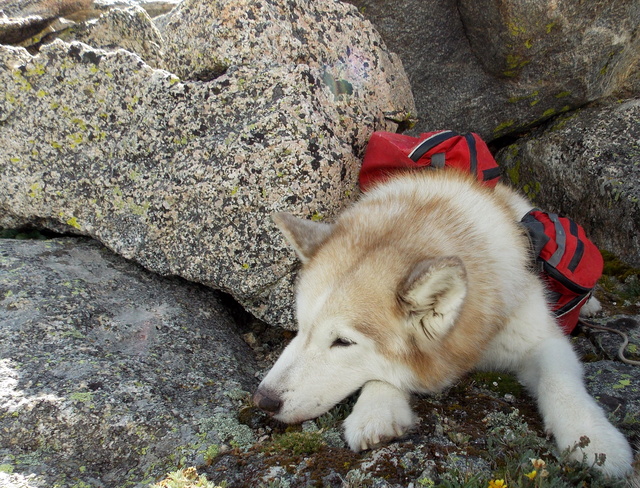 Sierra resting off all the rocks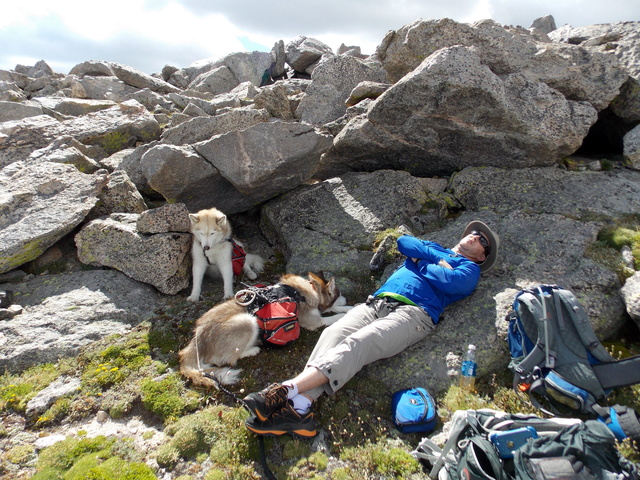 Ken joined in on the resting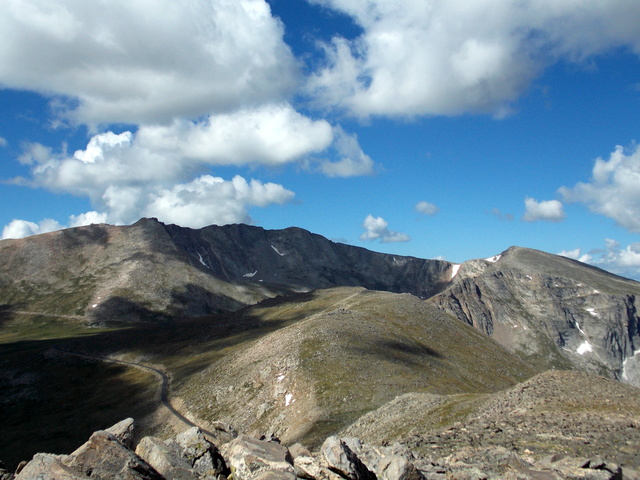 looking over to Mt. Warren, the flat "mound" in the middle, Mt. Evans in the background
some of the rocks we had to move around on our way over to Warren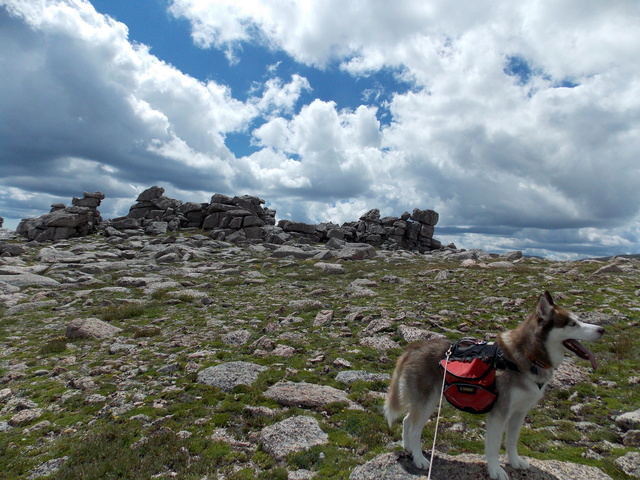 cool rock formations
Jack and I on the summit of Warren
Looking back over to Rogers (lite in the sun)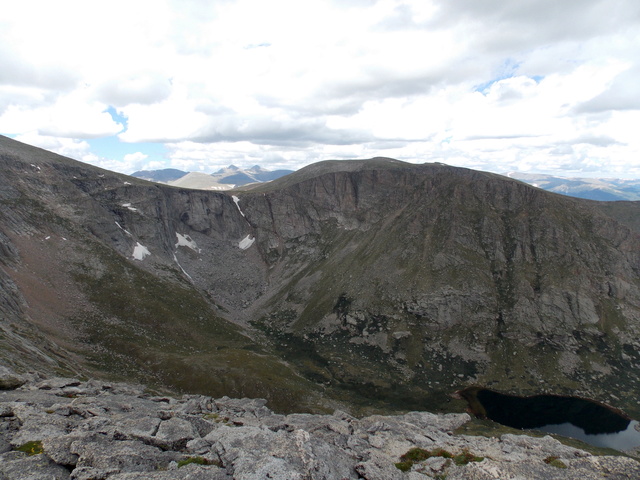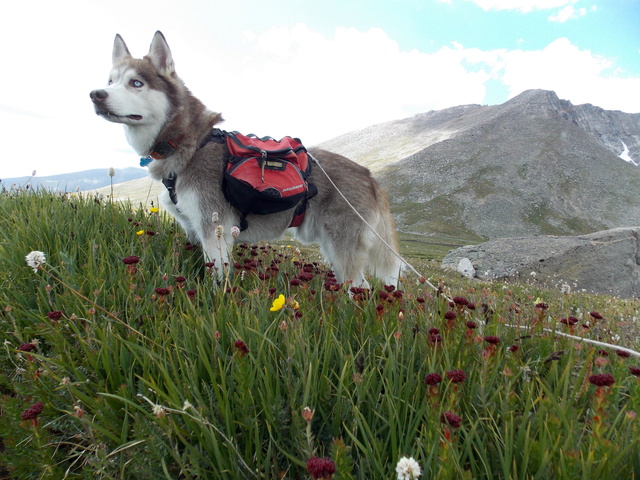 beauty shot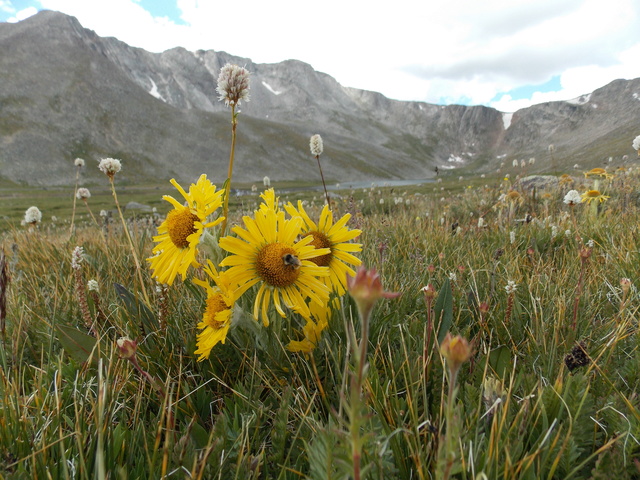 fav pic
Till our next adventure!