Forum Rules
1. Here we prefer clarity to agreement. Obviously not everyone is going to agree on a topic; here we prefer to talk out our differences in a respectful manner to ensure mutual understanding and respect.
2. Read the Stickies and Announcements. Each sub-forum may have specific rules which trump the Forum Rules in cases where there may be conflicting information. Read the rules of each board before you post so that you are clear on the expectations of the staff.
3. Respect ALL Staff and Admins. These people volunteer of their time and MUST be respected as well as their word adhered to. They are responsible for maintaining a free, open, clear and organized forum. Anyone found to be openly undermining any official ruling by a staff member will be warned.
4. Signatures: One picture only and no links. Images: To keep the forum looking neat and tidy, we ask that members insert just one picture only in their signatures. The picture should be no more than 200x500 pixels and should be of an appropriate subject, for example, your dogs and their names. Should you need assistance creating an appropriate signature, please PM an Admin and we would be happy to help! This is to ensure that signatures remain a welcome addition to our forum instead of a cumbersome distraction. Links: Hyperlinks in signatures--unless to a personal blog or photo stream of your dogs (like Flckr or Piscasa, for example)--are strictly prohibited. Please PM a staff member with any questions or concerns regarding this rule.
Rescue Spotlight
Our July Rescue is:

Hairy Houdini Husky Rescue!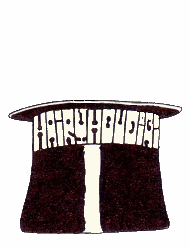 Author
Message
ajguil4d
Newborn





Join date

: 2016-08-15


Location

: Maryland



Subject: Trying Again Mon Nov 21, 2016 1:54 pm

---

So after much time, my pack is trying again to invite a new member to the fold. This time it is a woolly snugly husky named Rocky. He and Reilly are getting along well. They either play or nap, and Reilly is not trying to bully him into staying in a corner. Wish us luck.

Grizzly&Charcoal
Teenager





Join date

: 2012-12-15



Subject: Re: Trying Again Mon Nov 21, 2016 2:04 pm

---

All the best, it is not easy to introduce a male to other male sometimes.

ajguil4d
Newborn





Join date

: 2016-08-15


Location

: Maryland



Subject: Re: Trying Again Mon Nov 21, 2016 4:43 pm

---

Thankfully Reilly is a girl, though she wants to be dominate puppy in the house.

Artic_Wind
Senior





Join date

: 2014-07-23


Location

: San Diego, California



Subject: Re: Trying Again Mon Nov 21, 2016 5:56 pm

---

Good Luck! Although it doesn't sound as if you need it since they're already getting along great

Rocky is beautiful! He has the sweetest face. Congrats on your new addition

RedFlashFire05
Senior





Join date

: 2015-05-19


Location

: manteca, ca



Subject: Re: Trying Again Sat Nov 26, 2016 5:52 pm

---

congratulation on your new addition she is adorable, love thoughts freckles.

Sponsored content






Subject: Re: Trying Again

---
Latest topics
» Crate Training


by Bear'smom Today at 9:01 pm

» Introducing Bear!


by TwisterII Today at 7:43 pm

» Raw Diet Issue


by AnubisXIII Today at 5:28 pm

» Could it be the food?


by MiyasMomma Today at 5:11 pm

» My husky "baby"


by aljones Today at 3:35 pm

» Is my female husky too small


by huskybaby Today at 3:10 pm

» Coconut Oil VS Fish Oil?


by Thunderbird Yesterday at 4:41 pm

» 52 Week s of Leo


by Bear'smom Yesterday at 4:39 am

» The Desert Pack


by Artic_Wind Thu Jul 20, 2017 10:18 pm

» New Husky Pop


by Addie Girl Thu Jul 20, 2017 9:27 pm

» Hi there from WNY.


by Artic_Wind Thu Jul 20, 2017 12:24 am

» New Husky Mommy... Going insane and loving it!


by huskybaby Wed Jul 19, 2017 10:36 pm

» MY POOR DOG HAS FLEAS


by amymeme Wed Jul 19, 2017 7:40 pm

» Rehomed 2 year old husky-malamute - fear aggression towards humans?


by MiyasMomma Wed Jul 19, 2017 2:54 pm

» PLEASE HELP..MY HUSKY WILL HARDLY EAT ANYTHING


by amymeme Wed Jul 19, 2017 1:48 pm

» 7 month old misbehaving


by TwisterII Wed Jul 19, 2017 11:41 am

» 52 Weeks of Xayah - Up to week 10


by eddycaaa Tue Jul 18, 2017 11:07 pm

» Hello from Southern AZ


by TwisterII Tue Jul 18, 2017 7:23 pm

» Jimmy's (home of Kohdi and Mishka) Gardening Projects


by Artic_Wind Mon Jul 17, 2017 8:02 pm

» Overbite + Giardia + diaharia (poop pics beware)


by aljones Mon Jul 17, 2017 2:41 pm