Just an update from our last event, the Eukanuba Performance Games. Ame and Yona both competed all three days - Yona's fastest time was 24.88mph, earning herself 8th place in Siberians. She is still nervous of the line and only doing a recall game - not in it for the chase - so overall I am pleased with that time.
Funny story for Yona. On her third day, I didnt have a 3rd person to be my releaser (as a friend who was with me was already holding Ame while I ran Yona) so I tried Yona on the continuous loop for the first time. Now, every time before this, I was in the catching area yelling her name, and she was running for the sake of getting to me. Regardless, I figured I'd give it a try. Got her into the chute, waited for the tally-ho, and I released her. She took off pretty well. Then as she gets halfway down the chute, she slows down, and goes slower, and slower, and yet slower.. until she stops. RIGHT in front of the timer. Now, I wasnt worried about the time. I didnt care if it was 1mph. I was just hoping to get her through the timer so I didnt have to run her again. So I yell her name from the start chute. YONA! She stumbled through the timer, and spun around and looked in my direction. I throw my hands in the air in a big hooray, and am about to go get her, when the operator says oh no no the timer didnt catch her time. Then as theyre about to reset the timers, Yona realizes where I'm at, and lopes down back to me, getting a decent time and triggering the timer properly. Not terribly exciting, I just thought it was pretty funny looking back.
As far as Ame, she did me really proud, running some really nice runs. She earned her a spot in the top 16 fastest dogs and got invited to the championship Sunday, however she blew it on a pretty slow run, she was being lazy, so we didnt make the top 8. Shes hit and miss with her drive on it, but I do this all for her so if she wants to lope, then so be it!
Yona also earned her BCAT at this event, so both Ame and Yona have their BCAT's now.
Kelim's Rain at Midnight at Yukikaze CAA BCAT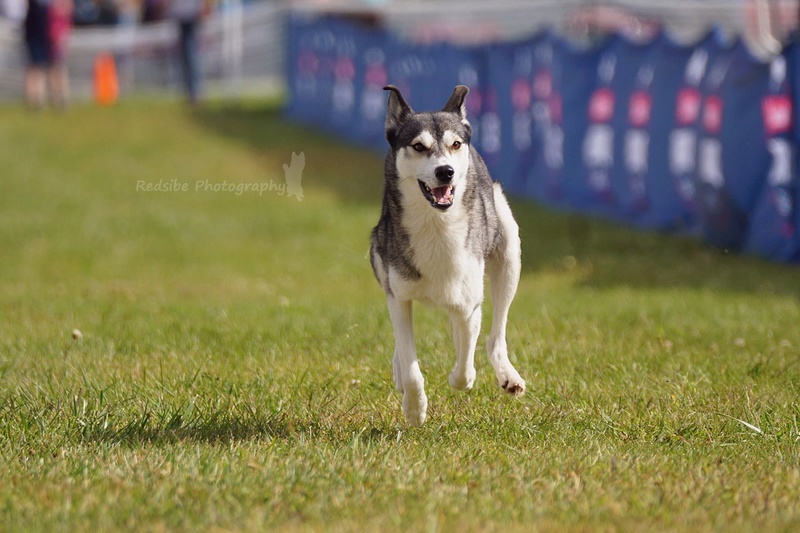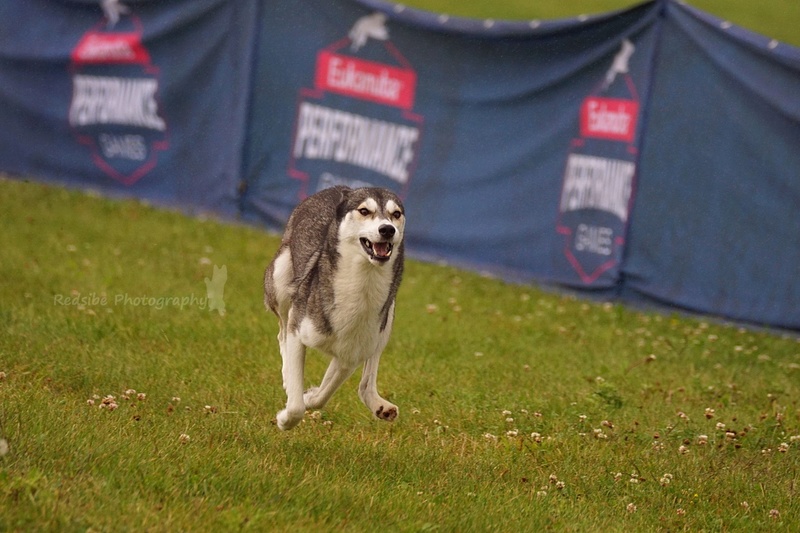 Sibersong's Shot of Espresso BCAT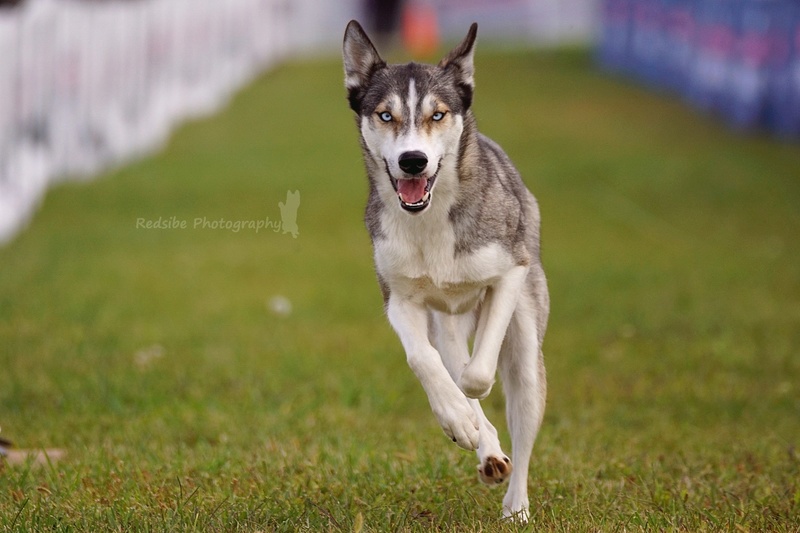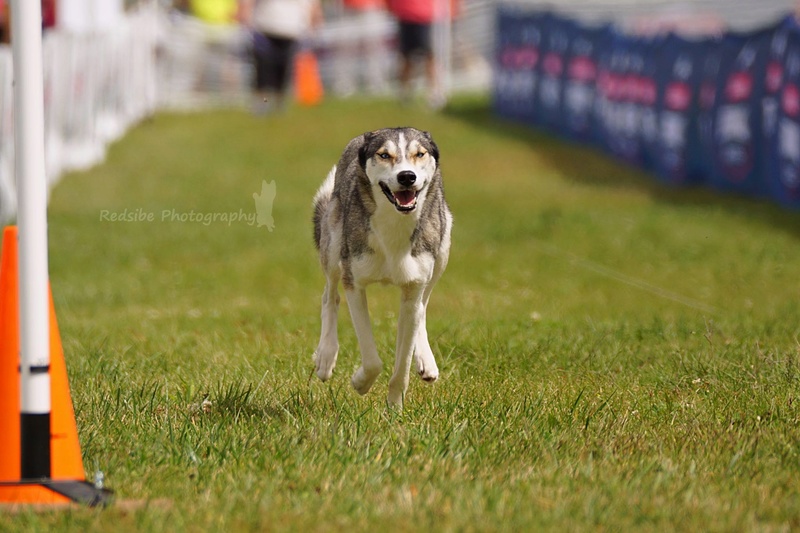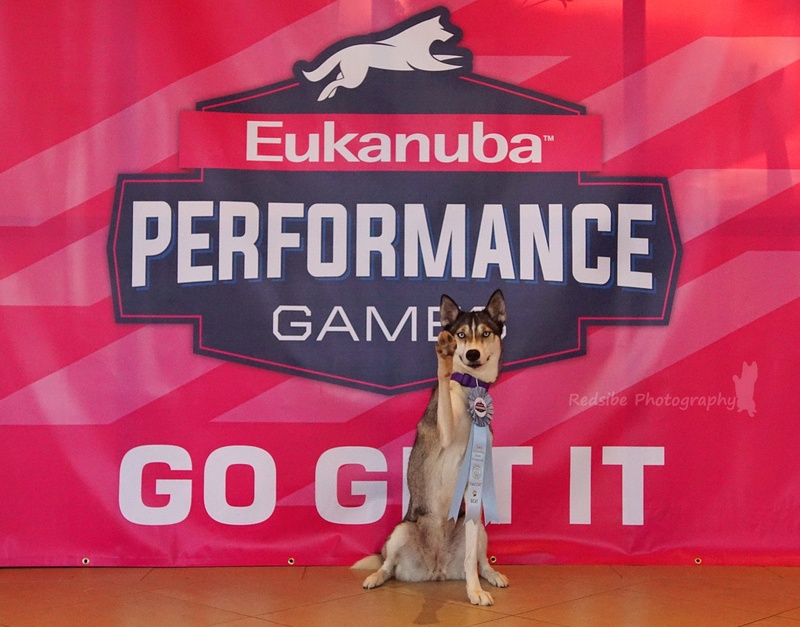 And this just shows their placings currently.