Forum Rules
1. Here we prefer clarity to agreement. Obviously not everyone is going to agree on a topic; here we prefer to talk out our differences in a respectful manner to ensure mutual understanding and respect.
2. Read the Stickies and Announcements. Each sub-forum may have specific rules which trump the Forum Rules in cases where there may be conflicting information. Read the rules of each board before you post so that you are clear on the expectations of the staff.
3. Respect ALL Staff and Admins. These people volunteer of their time and MUST be respected as well as their word adhered to. They are responsible for maintaining a free, open, clear and organized forum. Anyone found to be openly undermining any official ruling by a staff member will be warned.
4. Signatures: One picture only and no links. Images: To keep the forum looking neat and tidy, we ask that members insert just one picture only in their signatures. The picture should be no more than 200x500 pixels and should be of an appropriate subject, for example, your dogs and their names. Should you need assistance creating an appropriate signature, please PM an Admin and we would be happy to help! This is to ensure that signatures remain a welcome addition to our forum instead of a cumbersome distraction. Links: Hyperlinks in signatures--unless to a personal blog or photo stream of your dogs (like Flckr or Piscasa, for example)--are strictly prohibited. Please PM a staff member with any questions or concerns regarding this rule.
Rescue Spotlight
Our July Rescue is:

Hairy Houdini Husky Rescue!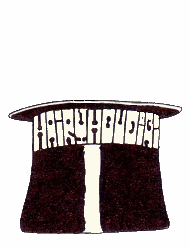 Author
Message
lynnroth
Newborn





Join date

: 2016-12-05


Location

: Pennsylvania



Subject: Encourage use of dog bed Fri Mar 17, 2017 10:39 pm

---

Hey everyone!

For his entire life Jethro has either been sleeping on a blanket or on tbe floor. While with his litter he had a dog bed but wouldn't sleep in it long. The dog bed we gave him when we brought him home just sat there and be out grew it. We didn't get a bigger one because he genuinely hates sleeping on padded things. He will sleep on tbe couch during the day at max 15minuyes before getting up and resuming his nap on the floor. His favorite spot is the tiled floor in the hall, my guess because it's cool. He has one blanket that he loves, but usually pushes it off to the side of his crate and sleeps on the hard plastic. My biggest concern is that this won't be good for his joints in the long run. Any tips on dog beds, and how to encourage him sleeping on them?

I think he gets too hot sleeping on fabrics and such, and he was born and spent the first 8 weeks of his life in a cold basement. We don't keep our house very warm, and he is in a cold part of the house, or maybe he just hates comfy things. Either way I'd like to get him off this potentially bad habit. Thanks!


TwisterII
Senior





Join date

: 2013-06-14


Location

: Missouri



Subject: Re: Encourage use of dog bed Sat Mar 18, 2017 11:06 am

---

Some dogs just don't like beds and won't come around to them. My female won't sleep on a dog bed. My first male has two beds. My newest male only wants to sleep on my other male's bed even though he has his own. Scent goes a long way. You can take the blanket he loves and wrap the bed with it. Leave it on and see if he gravitates to the bed at all. It will take time. It's been a month doing this same thing with my new male and he's just now starting to use the bed more.

_________________

aljones
Senior





Join date

: 2014-08-18


Location

: Terlingua, Texas



Subject: Re: Encourage use of dog bed Sat Mar 18, 2017 1:15 pm

---

Like Jenn says, it's all a matter of preference and some dogs would rather sleep on a hard cool floor than sleep on a bed.

Avalanche sleeps on the floor beside my bed; Sasha sleeps on the tile at the head of my bed; Sky sleeps in her crate and "adjusts" the cushions to suit her.

_________________

"Properly trained, a man can be dog's best friend."

Corey Ford

Sponsored content






Subject: Re: Encourage use of dog bed

---
Latest topics
» Hiking with Dogs: Mt. Townsend, Olympic Peninsula, WA


by jalepeno Today at 2:31 am

» Anybody here gotten there husky to bark on command?


by Artic_Wind Today at 12:31 am

» Teeny Tiny New Husky Pup...!?


by aljones Yesterday at 9:37 pm

» Blazze Becomes Z'ev: Follow His Journey from Death Row to Member of the Family


by amymeme Yesterday at 5:56 pm

» What procedure to use to accelerate blowing the coat?


by lexiej Yesterday at 1:03 pm

» Mishka's (Kohdi's lil "sister") scrapbook


by Artic_Wind Thu Aug 17, 2017 9:42 pm

» Kohdi's scrapbook


by Artic_Wind Thu Aug 17, 2017 9:32 pm

» How do you keep your car clean?


by moray1976 Thu Aug 17, 2017 12:55 pm

» "Not so" patiently waiting


by TwisterII Thu Aug 17, 2017 12:37 pm

» Recall Information


by eander83 Thu Aug 17, 2017 7:53 am

» Redness near mouth - Causes? Remedies?


by Mbrads85 Thu Aug 17, 2017 5:45 am

» 52 Weeks of Xayah - Up to week 16


by eddycaaa Wed Aug 16, 2017 10:39 pm

» Isabella vs. pure white


by SandieMoe Wed Aug 16, 2017 5:41 am

» Do you have a favorite picture of your furbaby?


by Mark Grubbs Wed Aug 16, 2017 2:13 am

» Husky do play hide and seek


by KingOdin Wed Aug 16, 2017 12:58 am

» Cloud, Yuki, Link, Lyon, Ame, and Yona's Scrapbook - Updated 08.13.17 - Fosters and New Dog


by Artic_Wind Wed Aug 16, 2017 12:15 am

» Please we need help!!!!


by amymeme Tue Aug 15, 2017 8:54 pm

» Hello from a very excited soon to be husky owner


by BaileyAnn Tue Aug 15, 2017 6:58 pm

» 52 Weeks of Nameless Pup


by BaileyAnn Tue Aug 15, 2017 6:56 pm

» Ame's Lure Coursing - Kelim's Rain at Midnight at Yukikaze CAA BCAT


by amymeme Tue Aug 15, 2017 11:42 am