Forum Rules
1. Here we prefer clarity to agreement. Obviously not everyone is going to agree on a topic; here we prefer to talk out our differences in a respectful manner to ensure mutual understanding and respect.
2. Read the Stickies and Announcements. Each sub-forum may have specific rules which trump the Forum Rules in cases where there may be conflicting information. Read the rules of each board before you post so that you are clear on the expectations of the staff.
3. Respect ALL Staff and Admins. These people volunteer of their time and MUST be respected as well as their word adhered to. They are responsible for maintaining a free, open, clear and organized forum. Anyone found to be openly undermining any official ruling by a staff member will be warned.
4. Signatures: One picture only and no links. Images: To keep the forum looking neat and tidy, we ask that members insert just one picture only in their signatures. The picture should be no more than 200x500 pixels and should be of an appropriate subject, for example, your dogs and their names. Should you need assistance creating an appropriate signature, please PM an Admin and we would be happy to help! This is to ensure that signatures remain a welcome addition to our forum instead of a cumbersome distraction. Links: Hyperlinks in signatures--unless to a personal blog or photo stream of your dogs (like Flckr or Piscasa, for example)--are strictly prohibited. Please PM a staff member with any questions or concerns regarding this rule.
Rescue Spotlight
Our July Rescue is:

Hairy Houdini Husky Rescue!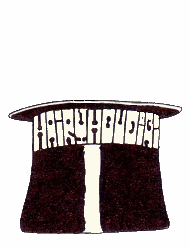 Author
Message
GlitzyPandora38
Newborn





Join date

: 2017-04-12


Location

: California



Subject: What is up with my pup? Wed May 24, 2017 12:09 am

---

So this is nothing major, just something a little funny my puppy does (she'll be 6 months come June). Every time we come to a certain point during our walk she just sits down. She'll budge if I pull on the leash, doesn't give me any resistance, but there must be something particular about that spot that she knows and I don't. She just sits, same spot every time, and kinda stares off into the horizon and when she's done "reflecting" she continues our walk. What could it be??? Any guesses?

Artic_Wind
Senior





Join date

: 2014-07-23


Location

: San Diego, California



Subject: Re: What is up with my pup? Wed May 24, 2017 12:16 am

---

My girl, Mishka does the EXACT same thing. Same spot, every time. I used to think she was just tired but...that's not it. And I have yet to figure it out. Mishka just turned 3, so she's not even a puppy.

I should add...the house Mishka does it in front of, is kinda spooky. A little old lady lives there, she is pretty ancient, and what is either her daughter, or her caretaker. This is a pretty nice neighborhood but this house is overgrown, and the younger person has put up this makeshift chain, I dunno, it's not really a fence but it's a chain that goes from one side of the property to the other, and it's not a thick chain, it's just...I dunno, weird. And the house NEVER has any lights on, like it's without electricity, and by the driveway, under a huge tree, is like all these solar lights, arranged in a circle..and Ivy growing over windows, ugh.it's just a very strange house. So I've started thinking maybe Mishka senses something going on there. I dunno what, but, maybe? I saw a neighbor out once, and asked her if anyone has ever done or called in a welfare check on the old lady and she said the lady is now in a nursing home or something but the daughter/caretaker I've still seen there daily. Her beat up BMW sits in the driveway.

GlitzyPandora38
Newborn





Join date

: 2017-04-12


Location

: California



Subject: Re: What is up with my pup? Wed May 24, 2017 1:14 am

---

Lol, yes she sits down like 5 minutes into our walk so I was like, "Ok? We still have to keep going because there is no way you're done..." She just sniffs the air for about a whole 60 seconds and then she's ready to go. I even made a separate folder to hold pics of her "reflection time". Every day for about a month now.

RedFlashFire05
Senior





Join date

: 2015-05-19


Location

: manteca, ca



Subject: Re: What is up with my pup? Wed May 24, 2017 4:11 pm

---

Leo would do the something and watch the people in our neighborhood. i thought it was very weird too, now that i recall he did it a lot. an later we found out that Leo had growing pains not sure if that's probably why he always stopped at random areas and sometimes the same spots.

i do remember taking him and Joey around the block and an old man from the nursing home near by was out riding his motorized chair around the neighborhood and we passed him but he was scared of Leo. i didn't look out of the ordinary but Leo just sat at the corner and watch the old man crossing the street. there were other people walking around the park threw the neighborhood. as the old man when to try to get on the sidewalk his chair fell over. Leo didn't want to leave until the people finished helping him up.
i would have helped him but with Leo being so young and super easy exited. i think it would have made things worse and well the old man was afraid of Leo.

buffedout
Newborn





Join date

: 2017-04-26


Location

: Denver



Subject: Re: What is up with my pup? Sat May 27, 2017 12:09 pm

---

My pupper does the same.  Part of my walk parallels a wildlife refuge.  There is a spot about halfway through our walk where she plops down and stares toward the horizon.  My thought is that there is an animal living out there that she can smell/see/hear that I can't.

Sponsored content






Subject: Re: What is up with my pup?

---
Latest topics
» 52 Week s of Leo


by Bear'smom Today at 4:39 am

» The Desert Pack


by Artic_Wind Yesterday at 10:18 pm

» My husky "baby"


by Addie Girl Yesterday at 9:29 pm

» New Husky Pop


by Addie Girl Yesterday at 9:27 pm

» Is my female husky too small


by Addie Girl Yesterday at 9:20 pm

» Could it be the food?


by MiyasMomma Yesterday at 2:38 pm

» Hi there from WNY.


by Artic_Wind Yesterday at 12:24 am

» New Husky Mommy... Going insane and loving it!


by huskybaby Wed Jul 19, 2017 10:36 pm

» MY POOR DOG HAS FLEAS


by amymeme Wed Jul 19, 2017 7:40 pm

» Rehomed 2 year old husky-malamute - fear aggression towards humans?


by MiyasMomma Wed Jul 19, 2017 2:54 pm

» PLEASE HELP..MY HUSKY WILL HARDLY EAT ANYTHING


by amymeme Wed Jul 19, 2017 1:48 pm

» 7 month old misbehaving


by TwisterII Wed Jul 19, 2017 11:41 am

» 52 Weeks of Xayah - Up to week 10


by eddycaaa Tue Jul 18, 2017 11:07 pm

» Hello from Southern AZ


by TwisterII Tue Jul 18, 2017 7:23 pm

» Coconut Oil VS Fish Oil?


by MiyasMomma Tue Jul 18, 2017 2:01 pm

» Jimmy's (home of Kohdi and Mishka) Gardening Projects


by Artic_Wind Mon Jul 17, 2017 8:02 pm

» Overbite + Giardia + diaharia (poop pics beware)


by aljones Mon Jul 17, 2017 2:41 pm

» Blazze Becomes Z'ev: Follow His Journey from Death Row to Member of the Family


by Artic_Wind Mon Jul 17, 2017 1:08 am

» Leo's first garden


by RedFlashFire05 Sun Jul 16, 2017 6:36 pm

» Leo's Scrapbook


by RedFlashFire05 Sun Jul 16, 2017 6:19 pm