It was a 3 summit Sunday on June 26,2017! Red Peak A~13,215ft, Hooiser Ridge~13,352ft, Red Mt. C~13,229
I was looking at unranked Red Pk A, then found a trip report with a track listing 3 summits, score! Jack and I headed out early and got them done in 6h26m covering just over 8 miles and 3,215ft elevation gain. did not see a person on trail, just wildlife. it was great. We also got to do some trail finding in the woods which is always good practice in route finding, glad i had the GPS!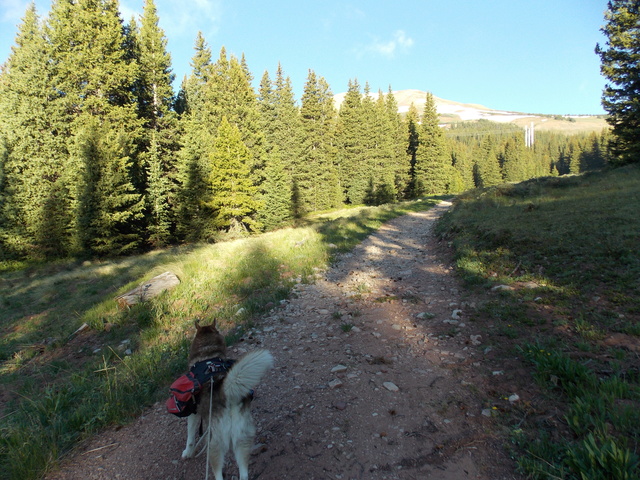 up the trail we go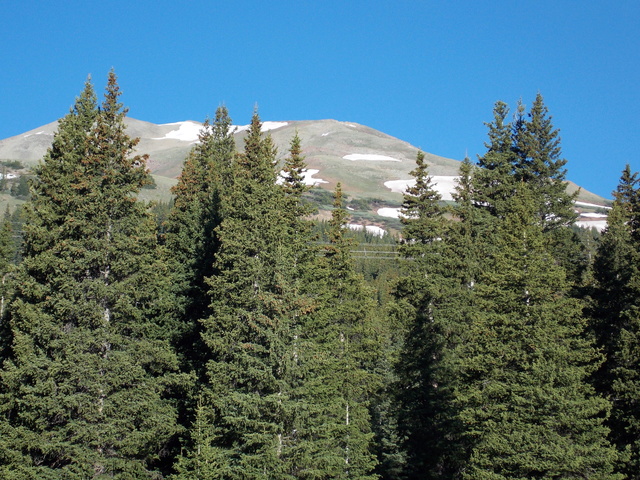 view of the mound with our first summit behind it.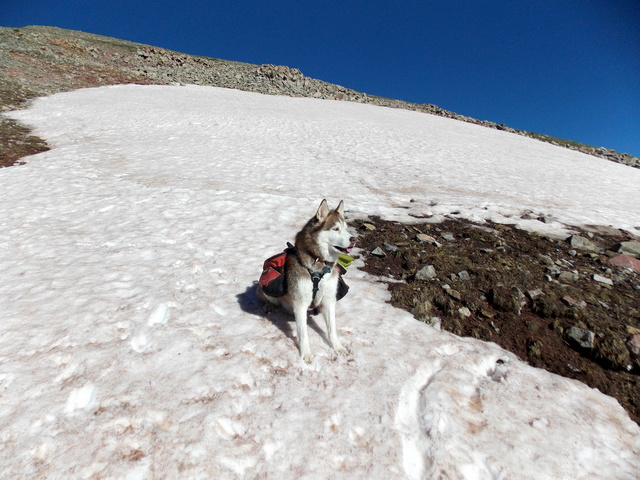 the husky will always find snow!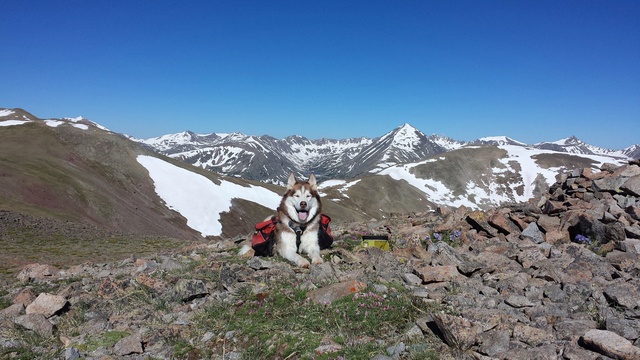 first summit, with 2nd and 3rd peaks behind us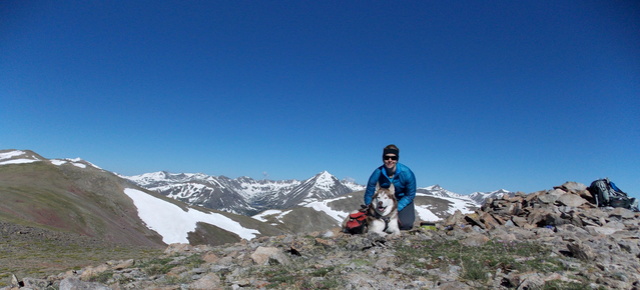 us on the summit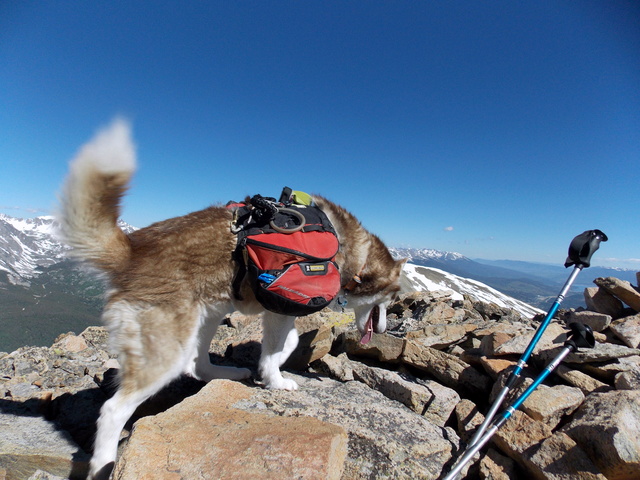 2nd summit, to rocky for a good pic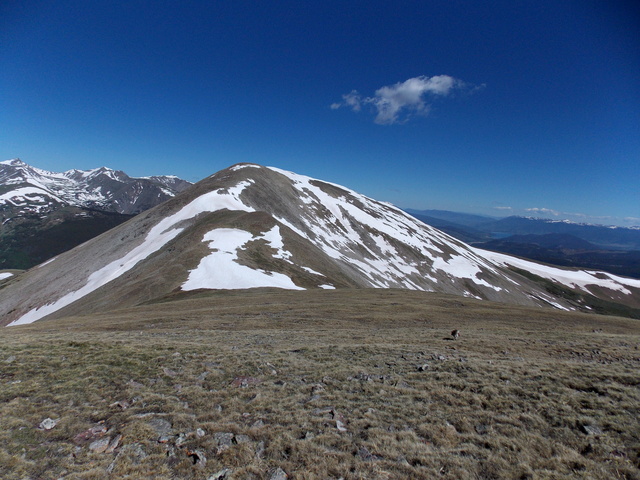 off to the 3rd, with a snow crossing in the middle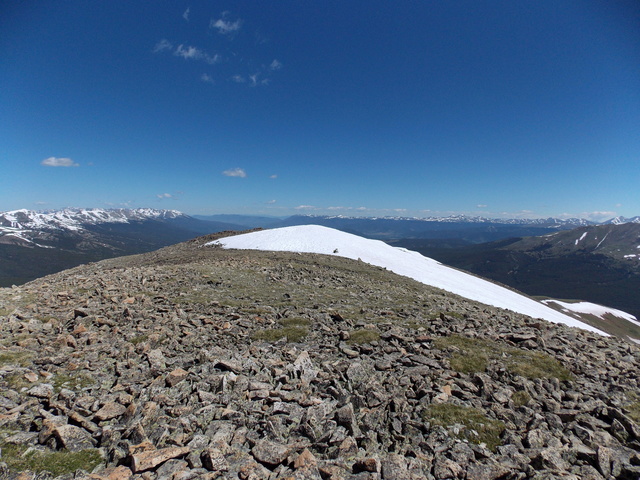 see that dot in the snow field!!!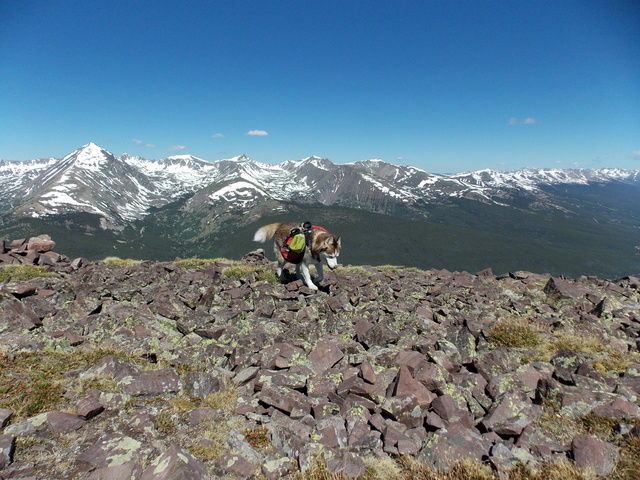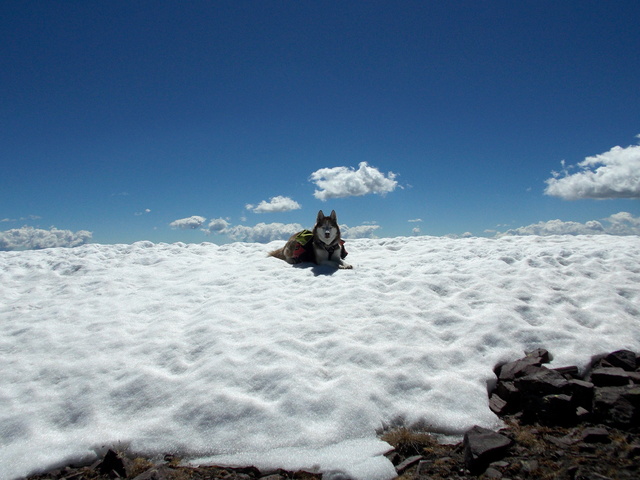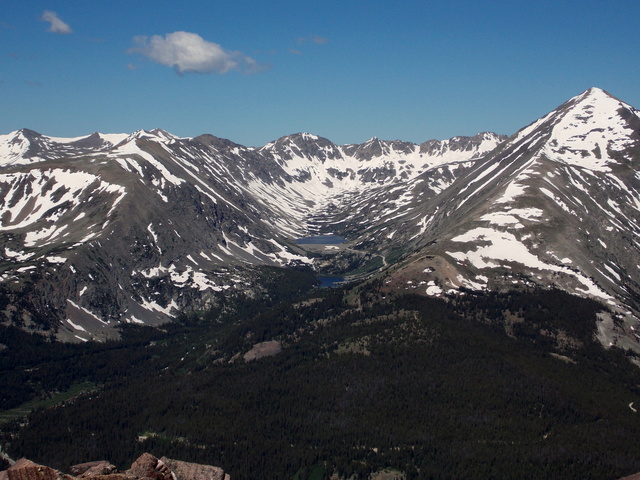 summit views looking over to a 14er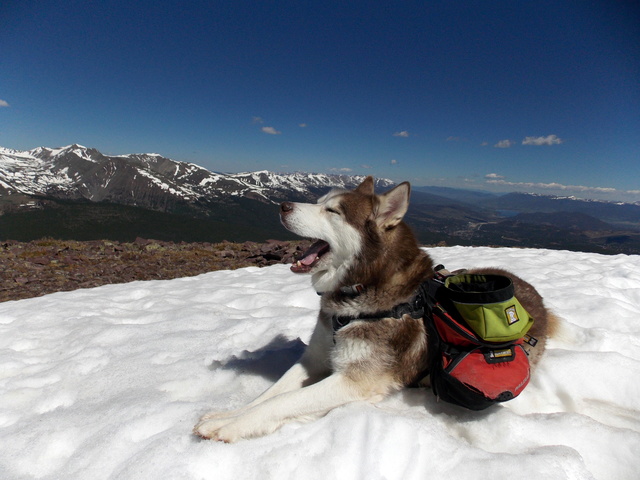 always talking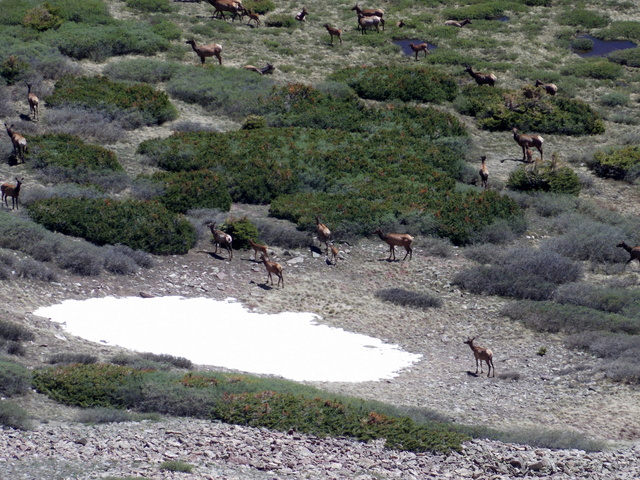 our walk down the ridge got cut short when i spotted these guys making there way up to where we were going, down the boulders we went!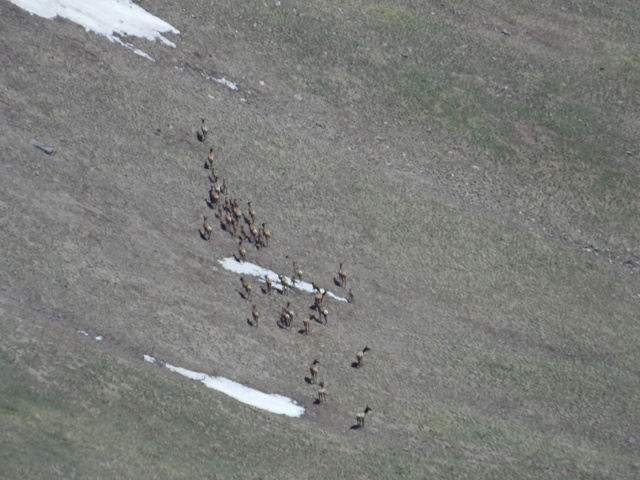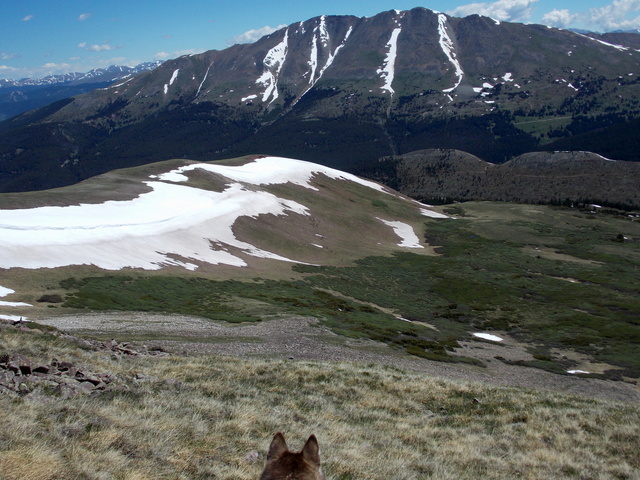 Jack sees them, they were in the green area, brown area, up the snow field to the ridge we should have been on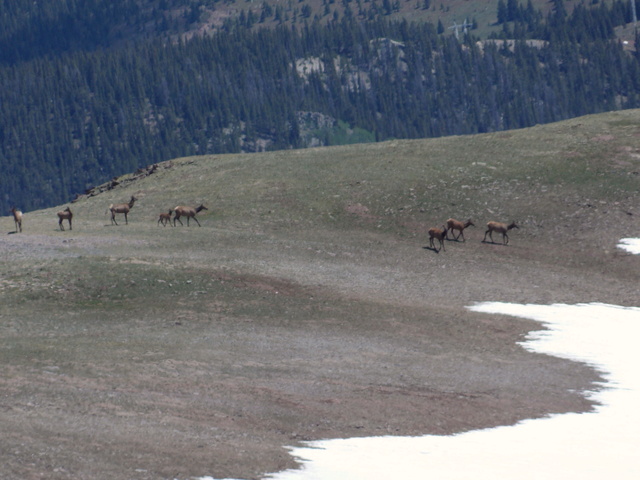 cute babies!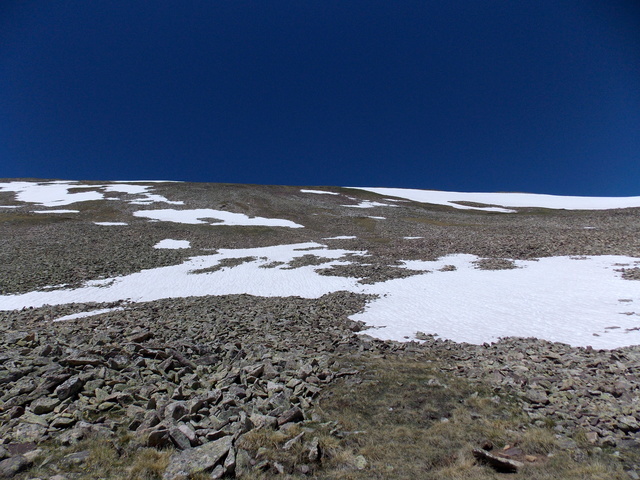 what we had to come down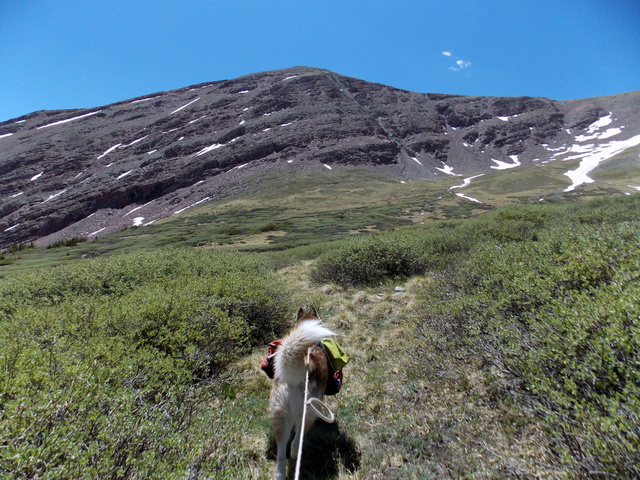 staying on top of the willows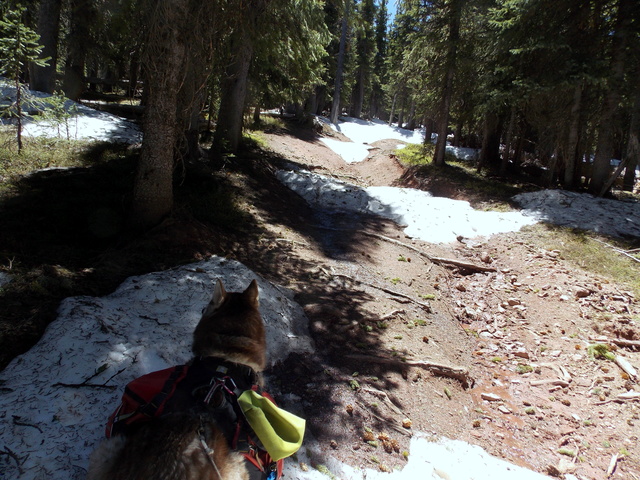 into the woods, thank god for a GPS
back on trail heading back
nap time, jack is under the tail gate!
till our next adventure....