Forum Rules
1. Here we prefer clarity to agreement. Obviously not everyone is going to agree on a topic; here we prefer to talk out our differences in a respectful manner to ensure mutual understanding and respect.
2. Read the Stickies and Announcements. Each sub-forum may have specific rules which trump the Forum Rules in cases where there may be conflicting information. Read the rules of each board before you post so that you are clear on the expectations of the staff.
3. Respect ALL Staff and Admins. These people volunteer of their time and MUST be respected as well as their word adhered to. They are responsible for maintaining a free, open, clear and organized forum. Anyone found to be openly undermining any official ruling by a staff member will be warned.
4. Signatures: One picture only and no links. Images: To keep the forum looking neat and tidy, we ask that members insert just one picture only in their signatures. The picture should be no more than 200x500 pixels and should be of an appropriate subject, for example, your dogs and their names. Should you need assistance creating an appropriate signature, please PM an Admin and we would be happy to help! This is to ensure that signatures remain a welcome addition to our forum instead of a cumbersome distraction. Links: Hyperlinks in signatures--unless to a personal blog or photo stream of your dogs (like Flckr or Piscasa, for example)--are strictly prohibited. Please PM a staff member with any questions or concerns regarding this rule.
Rescue Spotlight
Our current rescue spotlight is:

Husky Haven of LA!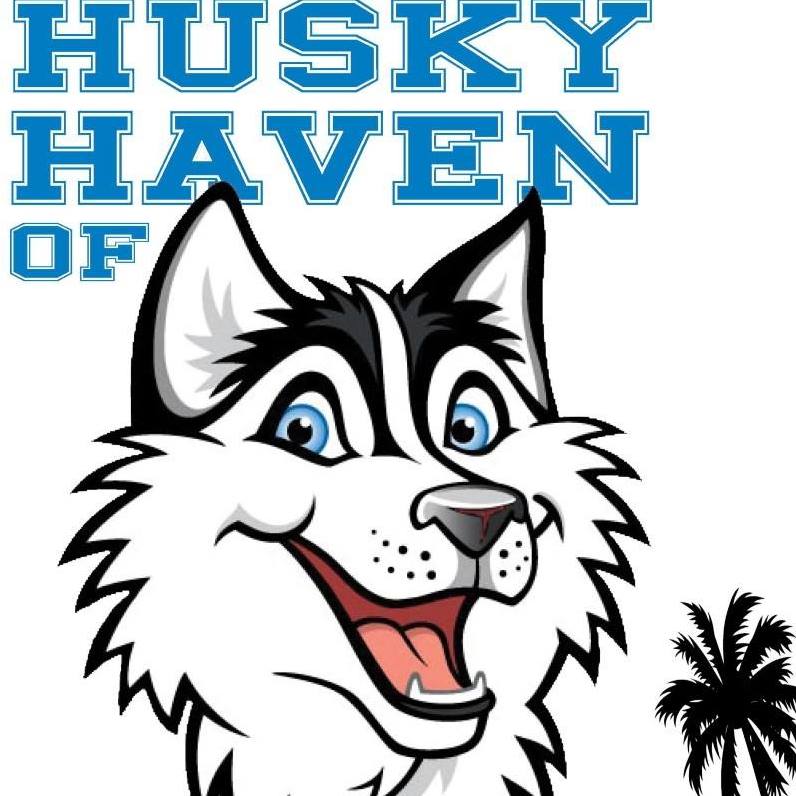 | | |
| --- | --- |
| My Husky drools excessively in the car when left alone | |

Author
Message
cookiedav
Newborn





Join date

: 2017-09-02


Location

: Nebraska



Subject: My Husky drools excessively in the car when left alone Sun Sep 03, 2017 8:44 pm

---

We are a new Husky owner. We rescued a 7 month old Husky that has had 4 other owners. we have never owned a Husky before and are loss at some of her problems. We have had this beautiful dog for 6 weeks now. We live on five acres in the country in Nebraska. We had to teach her to ride in the car ( it appeared she had never been in a car or maybe always crated) and for several weeks she had saliva hanging from her mouth and also very often threw up every time she was put in the car. She now gets in the car when told to, but when we get out of the car and leave her to go in a store or even to get gas, she drips saliva all over the dash and howls and cries. I am sure she suffers from separation anxiety, and who could blame her. In her short 7 months, she has been placed five times and that is enough to make any person or dog a little anxious. Anyone have any help for us, things we could try? We have had many struggles with her, but she is doing nicely on staying within our 5 acres, is now house trained and she never chews up anything . Any one have any help for me, things we could try? I guess I should also say we are 70 so having a young dog is new to us. We have been married 50 years and have always had a lab. Our last one died in May and was 14 years old.

aljones
Senior





Join date

: 2014-08-18


Location

: Terlingua, Texas



Subject: Re: My Husky drools excessively in the car when left alone Sun Sep 03, 2017 9:15 pm

---

Welcome to the people who shouldn't have Sibes - and I have three Huskies! Two Sibes and an Alaskan - it's a guarantee they'll keep you young or wear you to death one or the other!! (and I'm also 70!)
From what you wrote, I'd agree that she's anxious when you leave her in the vehicle by herself. And as you say, that's understandable. She's been rehomed and rehomed and when her people leave her alone she's going to get nervous - - "Are they gonna come back??" None of my pups suffer from separation anxiety - well, one who piddles in the kitchen if i leave for more than a couple of minutes, argh!! - so I'm not going to be much help on that issue.

Since I came from the lab world and adopted my first Husky about 10 years ago, I guarantee you're going to find them different - a LOT different. One thing you might want to keep in mind, Sibes are bred to run - and they have a bad habit of running off and getting lost. One of our members has had excellent results with an electric fence and collar, but if she's allowed to run at large ... well, my first Husky was and she ran off one day and I literally haven't seen her since (lesson learned the hard way!) My sibes are always on lead (unless they slip out!) because I don't want a repeat of my first girl. Forwarned ....

Anyway, welcome to our world, it's a great one with some really great dogs ...

cookiedav
Newborn





Join date

: 2017-09-02


Location

: Nebraska



Subject: Re: My Husky drools excessively in the car when left alone Mon Sep 04, 2017 9:12 am

---

Thank you for your reply. I was not offended by your response. She indeed does take more energy than any previous lab we have owned. We love our new husky, as she is very lovable. But you are so right, hard for us older folks to keep up with. we have worked thru so many problems, and really this drooling and howling is the only real problem we are still struggling with. We like to go someplace each day, so we have to get her to know that we will always return to her. thanks again for responding.

TwisterII
Senior





Join date

: 2013-06-14


Location

: Missouri



Subject: Re: My Husky drools excessively in the car when left alone Mon Sep 04, 2017 11:20 am

---

You may try giving her something to work on while you are out of the car to distract her. I would treat the car similar to home when you leave. If you crate her at home I would crate her in the car. Put her in the car, walk away for a few seconds, return, reward. Repeat with longer intervals.

_________________

Sponsored content






Subject: Re: My Husky drools excessively in the car when left alone

---

| | |
| --- | --- |
| My Husky drools excessively in the car when left alone | |
Latest topics
» Playtime injury


by TigerCzarina Today at 6:20 pm

» husky puppy loose leash training


by Kitten:D Today at 5:06 pm

» Senior Huskies, Sierra's update


by TigerCzarina Today at 4:46 pm

» Bodhi Met a Husky Named Sigmund in Portland!


by jbealer Today at 4:31 pm

» Concerned about our puppy.


by HuskyMomma89 Today at 2:44 pm

» Spaying Advice


by amymeme Today at 2:16 pm

» Newsletters


by TwisterII Today at 10:39 am

» Nuk and Timber's Scrapbook, aka fun in Laramie!


by PollyR Today at 10:34 am

» Kohdi's scrapbook


by PollyR Today at 10:27 am

» Leo's Scrapbook


by RedFlashFire05 Sat Mar 17, 2018 6:57 pm

» Puppy brought home early


by MiyasMomma Sat Mar 17, 2018 2:27 pm

» Another husky family looking for housing + some thoughts


by IsraelM Sat Mar 17, 2018 8:11 am

» Husky and Cat


by tsfrance Sat Mar 17, 2018 12:57 am

» Mt. Morrsion~7,881ft


by Kaliska Fri Mar 16, 2018 6:28 pm

» Treats/bones for sensitive puppy


by MiyasMomma Fri Mar 16, 2018 2:37 pm

» Leash/harness reccomendations?


by HuskyMomma89 Fri Mar 16, 2018 1:41 pm

» HOTM: Dorky Dogs Chat


by simplify Thu Mar 15, 2018 11:57 pm

» Denver's Scrapbook


by TwisterII Thu Mar 15, 2018 5:17 pm

» Taste of the wild "boar" flavor?


by TigerCzarina Thu Mar 15, 2018 2:20 pm

» Hello and Welcome to It's A Husky Thing


by Keeper2 Thu Mar 15, 2018 9:20 am