My aunt gave us these collectible figurines. She is moving cross-country and needs to downsize, so she gave them to me to sell

They are gorgeous, but I am just not a collector! I'm hoping to find someone who is who can appreciate their beauty and fine-craftsmanship.
I'll be listing them on ebay shortly, but figured I'd offer here first in case anyone was interested.
There are 3 figurines. One is Lladro, the other two are NAO. (Both are the same Spanish company that specialize in fine-hand-crafted porcelain figurines).
The two NAO's I will sell at $30 each (they retailed for about $35). They are discontinued figurines and in MINT condition. They are glazed with NO knicks, scratches, or cracks. (confirmed by Lladro US Customer Relations)
The Lladro I will sell for $75 (retail price is hard to estimate because the figurine is so old-- the same statue is going for as much on ebay). It is also discontinued. It is a matte finish with NO knicks, scratches or cracks. Needs VERY gentle cleaning (In VERY good condition). (Confirmed from Lladro US Customer Relations)
All made in Spain and ARE authentic. I will ship them with insurance and very well packaged. For the forum, I will offer discounted shipping.
I'm willing to let all three go for $100, or I will separate them for the prices listed. If you're interested, PM me. I will entertain all reasonable offers

Here are some pictures (More available on request):
Lladro #01004677- Shepherdess w/ Rooster, issued in 1970, retired in 2001 (Part of the Nativity collection)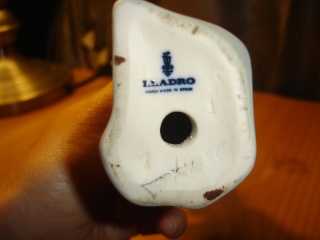 NAO by Lladro- 12 Angel Resting retired in 1991, price at that time was $35.00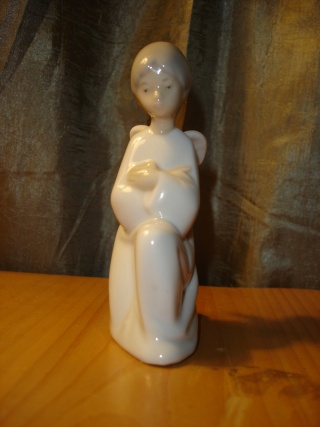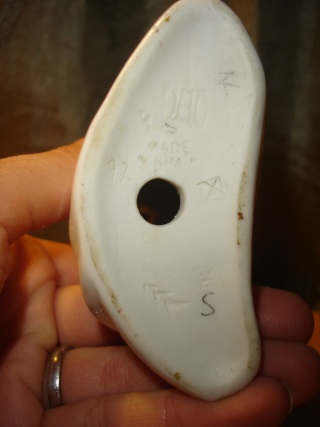 NAO by Lladro- 13 Angel Reclining retired in 1991, price at that time was $35.00