On Sunday, Bodhi, Dave and I were headed east to the Dalles to hike.
The weather man don't know which the wind blows at all.
Every day in the last two weeks he's called for clearing, it's rained.
When we reached Cascade Locks, it was still socked in, so we decided to hike up Eagle Creek.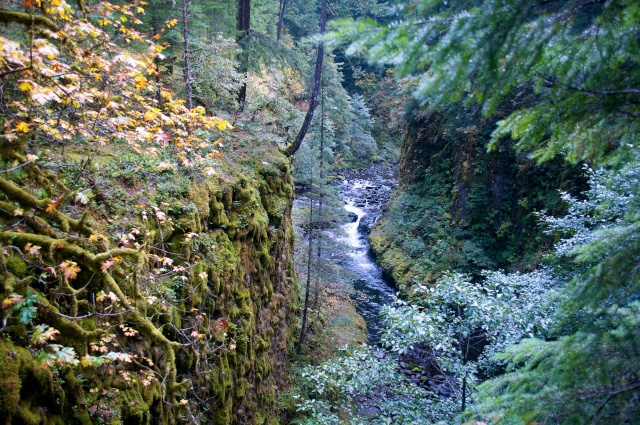 This is a place every Oregonian has hiked a million times.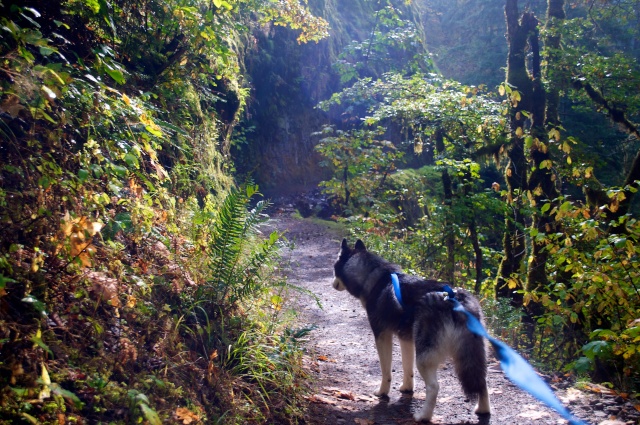 It was dark. The fog was down.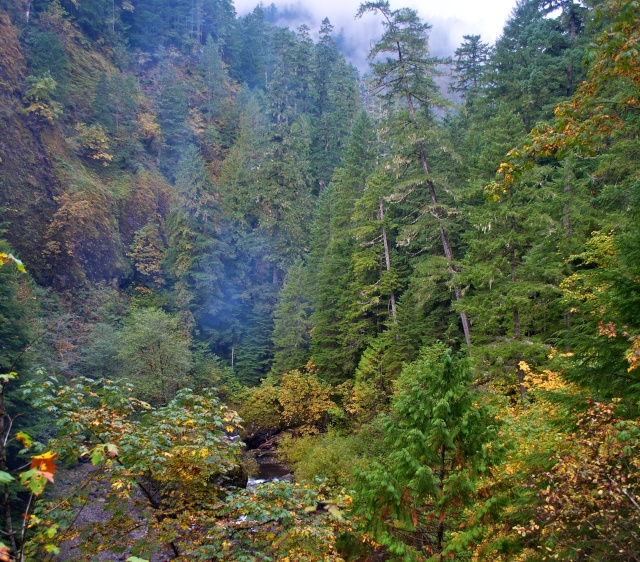 Very few others were hiking.
Some had dogs, all on leashes.
This was good, because in some places the trail becomes a narrow ledge over a long drop.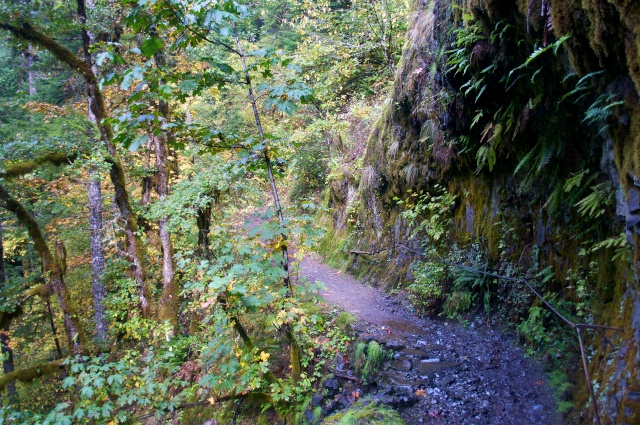 Then the fog began to lift off the deck. Mist trailed off treetops.
Pale light filtered through the yellow leaves.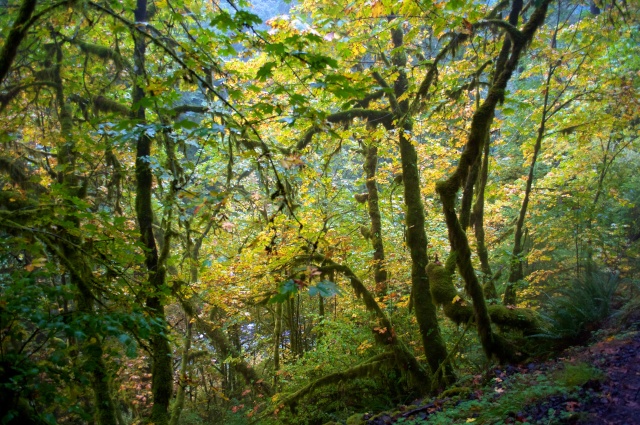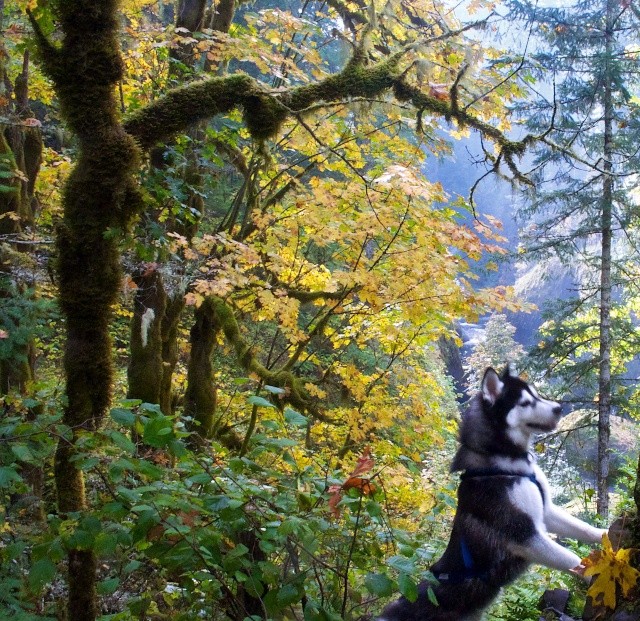 We walked along the ledges far above the creek to High Bridge, the overhanging walls dripping.
We were grateful we did not meet another dog here.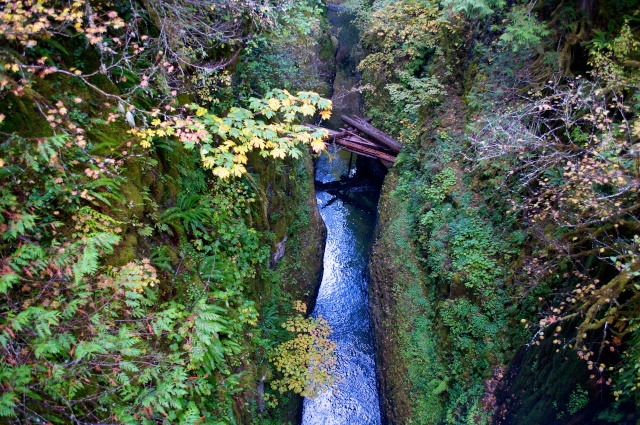 Then when we returned to the trailhead, we walked over to the pool under the spillway of the old dam.
A huge red pod of salmon were roiling the water in their spawning frenzy.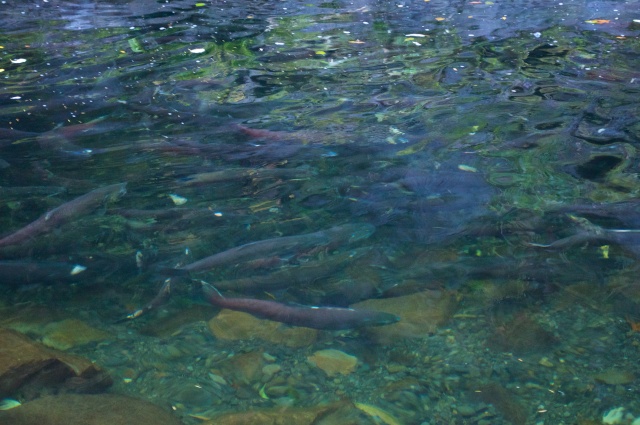 It was a magical day.