Today Bodhi went skijoring for the first time at Frog Lake on Mt. Hood.
I picked a flat road that's used by both sled dog teams and snowmobiles.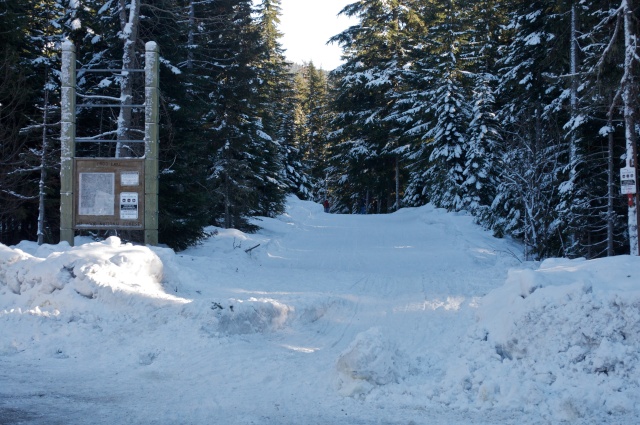 But that was part of the problem.
Bodhi didn't seem to know what to do.
There were such great smells! And places to mark!
The start was comical. He was all hot to go.
I had him attached to me by the waist belt..
I had to clip into my skis, so I wrapped his lead around a tree branch sticking out of the snow.
That worked fine keeping him still, until he decided to walk behind me.
Then I had to untangle the lead from branches and my poles.
Sometimes, he'd trot along fine.
He knows the command, "On," but this was a new place!
Sometimes, he'd veer off sideways to pee where some other dog had.
I was surprised he didn't take off like a rocket at first.
He did that a couple times a long the way unexpectedly.
But we managed to ski about 4-5 miles.
Only a couple of pix, cause it was just Bodhi and me.
This is going to be a learning process.