Forum Rules
1. Here we prefer clarity to agreement. Obviously not everyone is going to agree on a topic; here we prefer to talk out our differences in a respectful manner to ensure mutual understanding and respect.
2. Read the Stickies and Announcements. Each sub-forum may have specific rules which trump the Forum Rules in cases where there may be conflicting information. Read the rules of each board before you post so that you are clear on the expectations of the staff.
3. Respect ALL Staff and Admins. These people volunteer of their time and MUST be respected as well as their word adhered to. They are responsible for maintaining a free, open, clear and organized forum. Anyone found to be openly undermining any official ruling by a staff member will be warned.
4. Signatures: One picture only and no links. Images: To keep the forum looking neat and tidy, we ask that members insert just one picture only in their signatures. The picture should be no more than 200x500 pixels and should be of an appropriate subject, for example, your dogs and their names. Should you need assistance creating an appropriate signature, please PM an Admin and we would be happy to help! This is to ensure that signatures remain a welcome addition to our forum instead of a cumbersome distraction. Links: Hyperlinks in signatures--unless to a personal blog or photo stream of your dogs (like Flckr or Piscasa, for example)--are strictly prohibited. Please PM a staff member with any questions or concerns regarding this rule.
Rescue Spotlight
Our current rescue spotlight is:

Husky Haven of LA!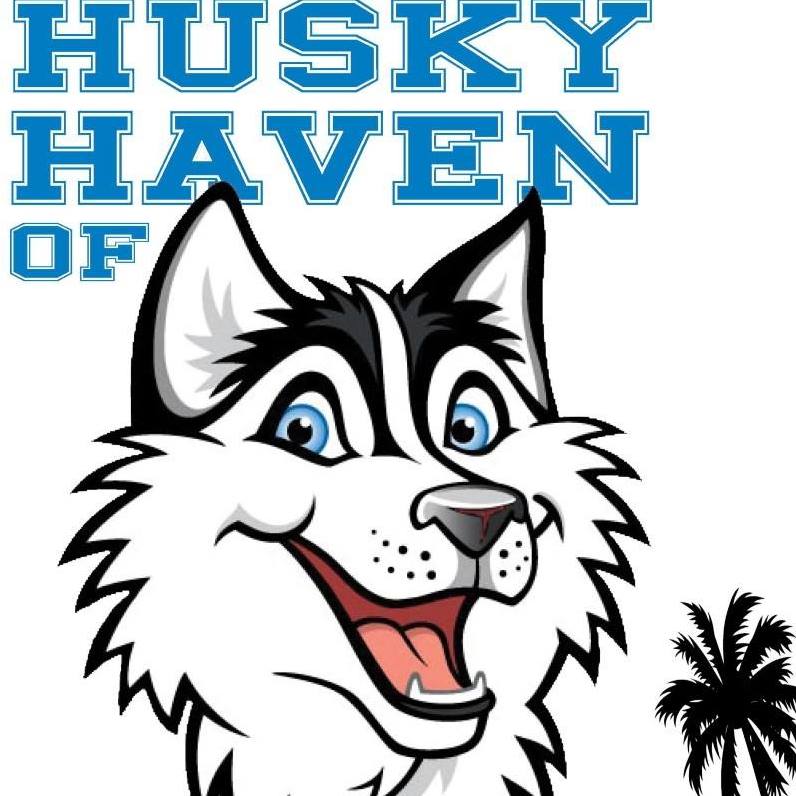 Author
Message
Raptor105
Puppy





Join date

: 2012-02-08



Subject: New addition Mon Feb 27, 2012 11:32 am

---

We took our new addition home yesterday and came up with a name! His name is Qannik which is pronounced Kennik, and it means snowflake. We haven't heard the name before, and it kind of sticks with him. Last night was his first night home, and what an experience! He cried in his crate for a while, and when he did fall asleep, he was up about 4 hours later. Right now, he's totally asleep in his crate in our kitchen. He's doing well with house training and we're still reading his "signs" so it's a learning experience for all of us!

I'm trying to post some pics of him, however I can't get the photos to upload. For some reason, there are no links to add my photos on the forum. I don't know if the permissions are set or if I'm just not doing something right. As soon as I figure it out, I'll get some added to this topic.

arooroomom
Husky Collector




Join date

: 2009-12-13


Location

: South Fl



Subject: Re: New addition Mon Feb 27, 2012 1:37 pm

---

You can start a photo thread in the scrapbook section. Most members host their pictures on a photo hosting website such as Photobucket or Flickr and then copy the IMG code over

_________________

Force Free Training Thread

Cheyenne, Mishka, Mickey, Rodeo, & Odin

Are you a Husky owner in South Florida?! Join our facebook meetup group!

jbealer
Husky Stalker




Join date

: 2009-05-29


Location

: Denver, CO



Subject: Re: New addition Mon Feb 27, 2012 1:51 pm

---

Welcome!
Qannik is super squeezable! love him

_________________

Huskyluv
Resident Nutritional Bookworm




Join date

: 2009-06-23


Location

: Huntsville, AL



Subject: Re: New addition Mon Feb 27, 2012 3:53 pm

---

Welcome!

Qannik is such a unique name and such an adorable puppy! Have fun with your new little adventure!

_________________

cbhart
Teenager





Join date

: 2012-01-19


Location

: Riverside, california



Subject: Re: New addition Mon Feb 27, 2012 4:06 pm

---

Jennet&Embry
Senior





Join date

: 2010-09-15


Location

: Eau Claire, Wisconsin



Subject: Re: New addition Tue Feb 28, 2012 6:24 am

---

chaseandcaitlyn
Newborn





Join date

: 2011-12-30


Location

: Northern Indiana



Subject: Re: New addition Tue Feb 28, 2012 8:46 am

---

I love that name! Good luck with your new puppy

Sponsored content






Subject: Re: New addition

---
Latest topics
» Spaying Advice


by Artemis16 Yesterday at 10:55 pm

» Concerned about our puppy.


by Kcebsegdirb Yesterday at 2:00 pm

» Kohdi's scrapbook


by HuskyMomma89 Yesterday at 1:24 pm

» Newsletters


by MiyasMomma Yesterday at 3:13 am

» Bodhi Met a Husky Named Sigmund in Portland!


by jalepeno Sat Mar 17, 2018 11:34 pm

» husky puppy loose leash training


by Kitten:D Sat Mar 17, 2018 11:07 pm

» Senior Huskies, Sierra's update


by Here4thePics Sat Mar 17, 2018 9:43 pm

» Leo's Scrapbook


by RedFlashFire05 Sat Mar 17, 2018 6:57 pm

» Puppy brought home early


by MiyasMomma Sat Mar 17, 2018 2:27 pm

» Another husky family looking for housing + some thoughts


by IsraelM Sat Mar 17, 2018 8:11 am

» Husky and Cat


by tsfrance Sat Mar 17, 2018 12:57 am

» Mt. Morrsion~7,881ft


by Kaliska Fri Mar 16, 2018 6:28 pm

» Nuk and Timber's Scrapbook, aka fun in Laramie!


by RAHUSKY Fri Mar 16, 2018 4:59 pm

» Treats/bones for sensitive puppy


by MiyasMomma Fri Mar 16, 2018 2:37 pm

» Leash/harness reccomendations?


by HuskyMomma89 Fri Mar 16, 2018 1:41 pm

» HOTM: Dorky Dogs Chat


by simplify Thu Mar 15, 2018 11:57 pm

» Denver's Scrapbook


by TwisterII Thu Mar 15, 2018 5:17 pm

» Taste of the wild "boar" flavor?


by TigerCzarina Thu Mar 15, 2018 2:20 pm

» Hello and Welcome to It's A Husky Thing


by Keeper2 Thu Mar 15, 2018 9:20 am

» HIIIII GUYS! Me and Siggy are new :D


by HuskyMomma89 Thu Mar 15, 2018 1:31 am