Silver Star is an extinct volcano above the city of Vancouver, WA.
It was part of the Yacolt Burn in 1902, the largest forest fire in Washington history.
Because of the fire, the sub alpine zone begins much lower than in the rest of the Cascades.
From the top (4300 ft), you can see Portland, Mt. Hood, Mt. St. Helens, Mt. Adams, the Goat Rocks, and Mt. Rainier.
Just not today.
Bodhi, my son and I hiked up Silver Star today under cloudy skies.
It's been clear and hot here lately.
I didn't believe the weatherman about the clouds today when it was clear outside last night.
But the clouds made it easier for Bodhi.
Lots of loose fist sized rocks made the way down less than fun.
But the ripe huckleberries on the way up were great!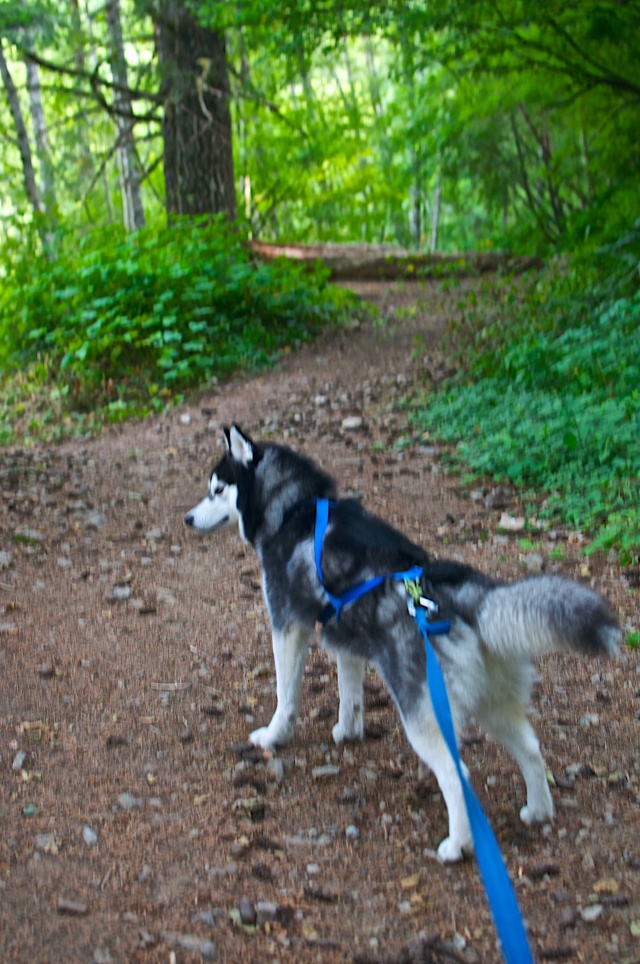 Bodhi leads the way in the woods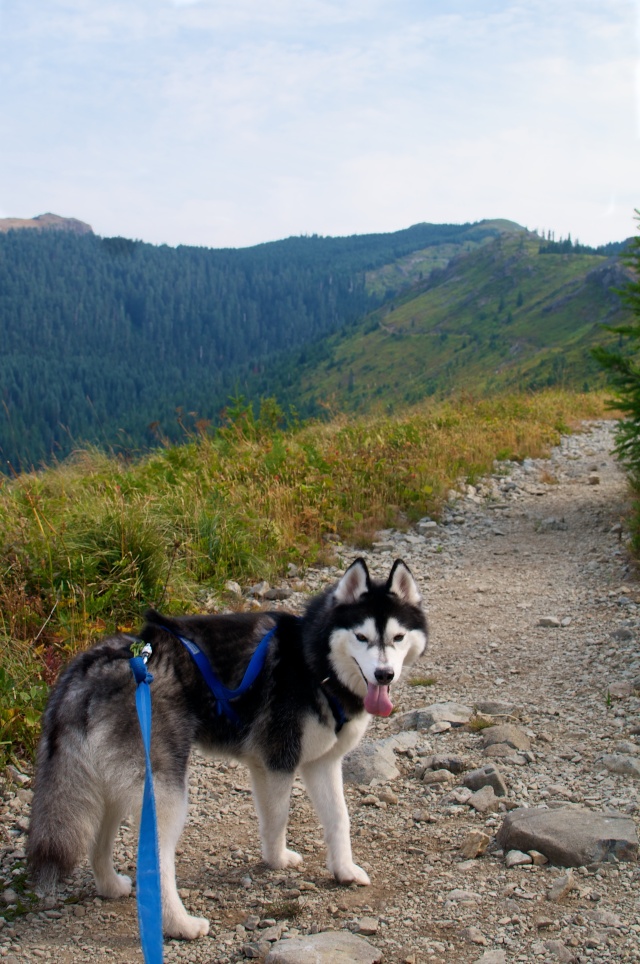 Silver Star in top left, some fall colors on hillsides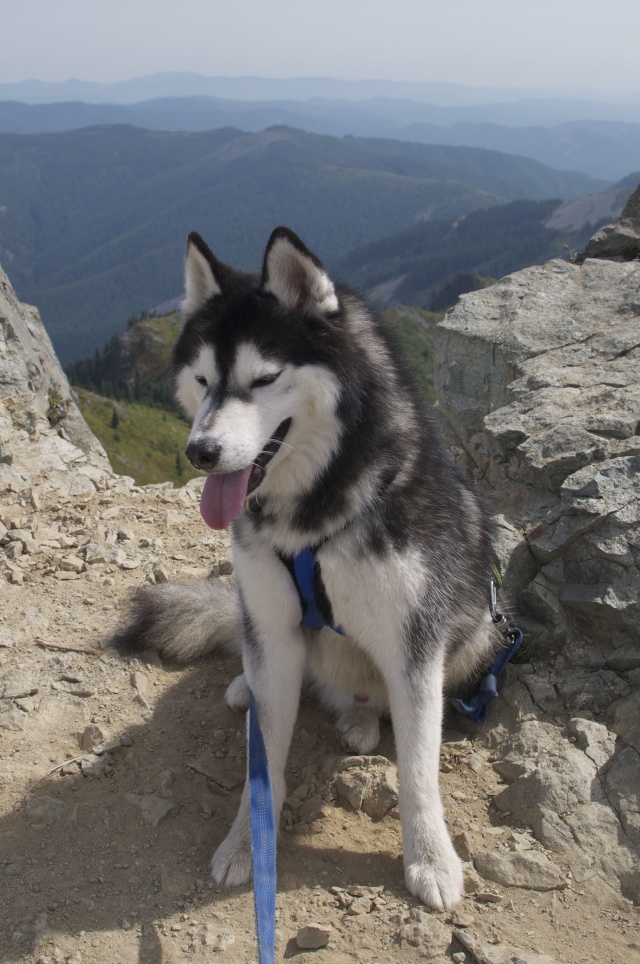 Bodhi on top at site of old fire lookout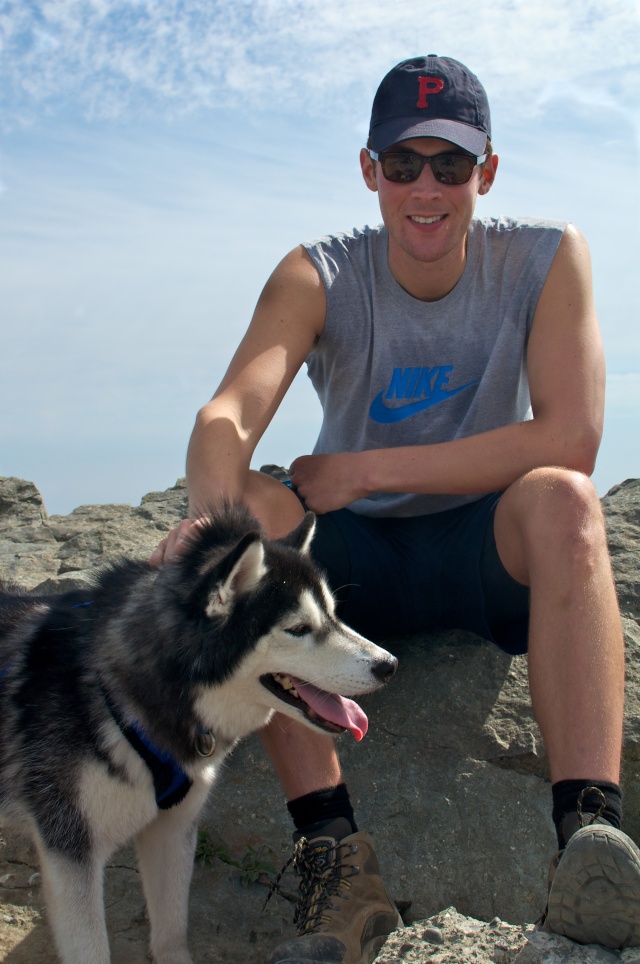 Bodhi and my son