This was a perfect hike for weather yesterday.
It was sunny all day, but the hike was completely in the shade of a forest until the end.
The trail was nine miles total and 2840 ft. of elevation gained.
Salmon Butte is south of Mt. Hood, about 7 miles from Zigzag on the Salmon River.
The start of the hike s on a decommissioned road for a mile or so.
Then it veers off into forest on a flat, wide, well-graded tail of pine duff.
The last quarter mile of the trail wound around Salmon Butte, the site of an old forest service fire lookout.
We could see Mt. Hood, Mt. Adams, Mt. St. Helens to the north and Mt. Jefferson to the south.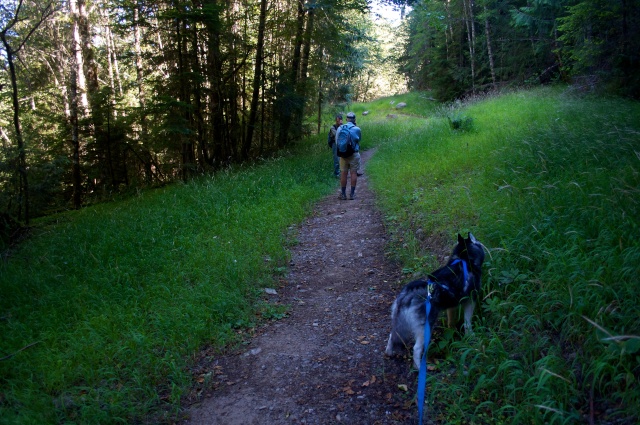 Bodhi eating grass at the start on the old road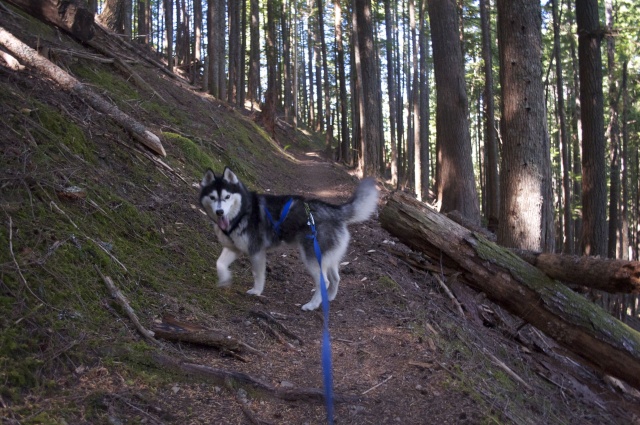 Bodhi on the trail in the woods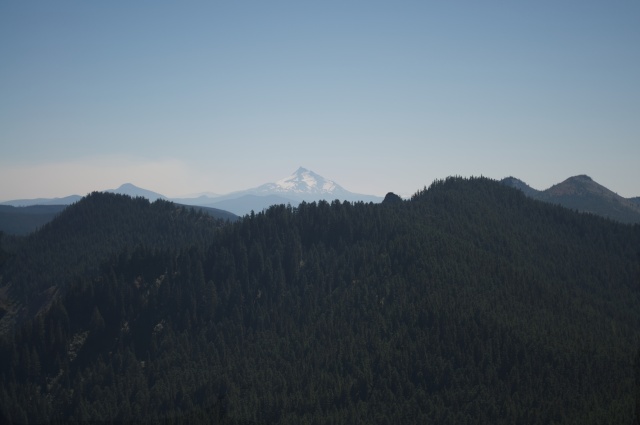 Mt. Jefferson from Salmon Butte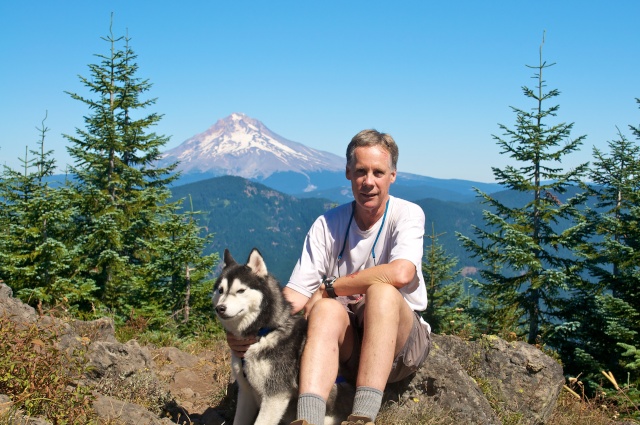 Bodhi and me on top, w/ Mt. Hood's bare slopes