Forum Rules
1. Here we prefer clarity to agreement. Obviously not everyone is going to agree on a topic; here we prefer to talk out our differences in a respectful manner to ensure mutual understanding and respect.
2. Read the Stickies and Announcements. Each sub-forum may have specific rules which trump the Forum Rules in cases where there may be conflicting information. Read the rules of each board before you post so that you are clear on the expectations of the staff.
3. Respect ALL Staff and Admins. These people volunteer of their time and MUST be respected as well as their word adhered to. They are responsible for maintaining a free, open, clear and organized forum. Anyone found to be openly undermining any official ruling by a staff member will be warned.
4. Signatures: One picture only and no links. Images: To keep the forum looking neat and tidy, we ask that members insert just one picture only in their signatures. The picture should be no more than 200x500 pixels and should be of an appropriate subject, for example, your dogs and their names. Should you need assistance creating an appropriate signature, please PM an Admin and we would be happy to help! This is to ensure that signatures remain a welcome addition to our forum instead of a cumbersome distraction. Links: Hyperlinks in signatures--unless to a personal blog or photo stream of your dogs (like Flckr or Piscasa, for example)--are strictly prohibited. Please PM a staff member with any questions or concerns regarding this rule.
Rescue Spotlight
Our July Rescue is:

Hairy Houdini Husky Rescue!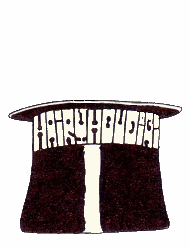 | | |
| --- | --- |
| Earthborn Holistic Great Plains Feast for 7 month old puppy? | |

Author
Message
GalacticPup
Puppy





Join date

: 2012-08-24


Location

: South Lake Tahoe, CA



Subject: Earthborn Holistic Great Plains Feast for 7 month old puppy? Tue Oct 16, 2012 11:01 am

---

I just switched my nearly 7 month old puppy, Maya, from TOTW High Praire Puppy formula to Earthborn Holistic Great Plains feast. Does anyone have any experience with this formula? I liked the fact that bison meal was the first ingredient in the Earthborn great plains feast. I was told that any "meat- meal" has a much higher protein content then simply the meat itself, or "deboned" meat (which supposedly is much higher water content). Is this true? I was also told that this formula is approved for all life stages because it contains DHA. Are there other specific nutrients I should be looking out for that are important for a puppy's development? I did a comparison and the Earthborn Holistic Great Plains feast contained a significant amount more of DHA than the TOWT High Prairie Puppy formula.

Any feedback would be appreciated! Thanks!

EDIT: I forgot to mention that Maya is an extremely picky eater. I mix in a quarter can of Merrick brand grain- free wet food (generally I go for the "Smothered comfort" which contains whole chicken thigh with bone). Since switching over to the Earthborn, I haven't had to use as much canned food to get her to eat! She gobbles it right up! In fact, when we were weaning over, she would pick through and eat all of the Earthborn kibble and leave behind some of the TOWT kibble.

Laura Newson
Puppy





Join date

: 2011-12-03


Location

: Australia



Subject: Re: Earthborn Holistic Great Plains Feast for 7 month old puppy? Wed Oct 31, 2012 9:07 pm

---

Hi Maya
Kira is 1 year old girl, and we have had her for 4 weeks now ( shelter rescue adopted husky). We started her on earthborn Coastal Catch. For dinner we give Kira half a cup of Earthborn Coastal Catch dry and about 200 to 300 grams of home cooked meat veg rice so she gets a mix of both. I dont know if its too much or too little. She weighed 21 kg at last vet check two weeks ago, he she is ok weight wise and what we are giving seems to be fine She is due for a visit to vet this Sat for a checkup so we will see how things are going.

In the mornings for breakfast she also gets a handful of coastal catch dry. We always have fresh water available for as she likes a drink after eating the dry.

She loves Coastal Catch and she seems to digest it well. No soft stools or other issues. No problems at all. Havent tried anything else yet. I did read on high quality dog foods and according to the DOG FOOD ADVISORY website, Earthborn dry dog food has 4 out 5 star rating which is very good. I dont know if other husky owners feed earthborn but so far so good with Kira.

Also noticed her coat is becoming softer and shiner, could be the fish meal with all the omegas that is making her look better these days.

Kira also has only healthy treats no commercial off the shelf treats in supermarkets, I have read there is alot of crap in them. I always go to pet shops that provide only natural treats, like liver chews, dry chicken treats kangaroo, shark cartiladge sticks. I always check what is contained in the product, I stay away from any product that contains fillers, meat by product. We want to make sure Kira stays healthy for life. My last husky lived to 15 years of age. Never got sick in all her life except later, unfortunately she contracted cancer of the blood in July this year (Leukemia) she was 15 and the vet said he didnt know how this could happen but it can develop at late stage in life.

Hopefully others hear will respond to you. Also Earthborn have a facebook page, you could also post and ask questions there to.

All the best with your little one.

| | |
| --- | --- |
| Earthborn Holistic Great Plains Feast for 7 month old puppy? | |
Latest topics
» Anybody here gotten there husky to bark on command?


by amymeme Today at 1:42 pm

» What procedure to use to accelerate blowing the coat?


by lexiej Today at 1:03 pm

» Mishka's (Kohdi's lil "sister") scrapbook


by Artic_Wind Yesterday at 9:42 pm

» Kohdi's scrapbook


by Artic_Wind Yesterday at 9:32 pm

» How do you keep your car clean?


by moray1976 Yesterday at 12:55 pm

» "Not so" patiently waiting


by TwisterII Yesterday at 12:37 pm

» Recall Information


by eander83 Yesterday at 7:53 am

» Redness near mouth - Causes? Remedies?


by Mbrads85 Yesterday at 5:45 am

» 52 Weeks of Xayah - Up to week 16


by eddycaaa Wed Aug 16, 2017 10:39 pm

» Isabella vs. pure white


by SandieMoe Wed Aug 16, 2017 5:41 am

» Do you have a favorite picture of your furbaby?


by Mark Grubbs Wed Aug 16, 2017 2:13 am

» Husky do play hide and seek


by KingOdin Wed Aug 16, 2017 12:58 am

» Cloud, Yuki, Link, Lyon, Ame, and Yona's Scrapbook - Updated 08.13.17 - Fosters and New Dog


by Artic_Wind Wed Aug 16, 2017 12:15 am

» Please we need help!!!!


by amymeme Tue Aug 15, 2017 8:54 pm

» Hello from a very excited soon to be husky owner


by BaileyAnn Tue Aug 15, 2017 6:58 pm

» 52 Weeks of Nameless Pup


by BaileyAnn Tue Aug 15, 2017 6:56 pm

» Ame's Lure Coursing - Kelim's Rain at Midnight at Yukikaze CAA BCAT


by amymeme Tue Aug 15, 2017 11:42 am

» Gumball's Scrapbook


by RedFlashFire05 Mon Aug 14, 2017 4:59 pm

» Leo's Scrapbook


by RedFlashFire05 Mon Aug 14, 2017 4:41 pm

» huskies and cats


by zaxow Mon Aug 14, 2017 3:12 pm