Hi! Im Ana and my partner Alli was actaully the one who initiated the sibe interest. After a lot of research I decided we could get one! Why did I wait so long?! We brought our baby home on July 21st of last year. He is 8 months old and we love him to bits! We've met some awesome husky owners in the last couple months who actually directed us to this site, but it just took us some time to actually join (even though I've been lurking around since before we picked our boy up).
I am proud to introduce Channing!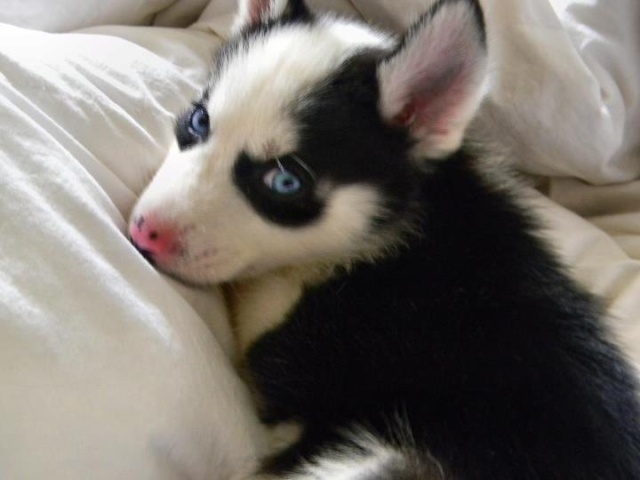 The day we brought him home
A few weeks ago, hes getting so big!