Forum Rules
1. Here we prefer clarity to agreement. Obviously not everyone is going to agree on a topic; here we prefer to talk out our differences in a respectful manner to ensure mutual understanding and respect.
2. Read the Stickies and Announcements. Each sub-forum may have specific rules which trump the Forum Rules in cases where there may be conflicting information. Read the rules of each board before you post so that you are clear on the expectations of the staff.
3. Respect ALL Staff and Admins. These people volunteer of their time and MUST be respected as well as their word adhered to. They are responsible for maintaining a free, open, clear and organized forum. Anyone found to be openly undermining any official ruling by a staff member will be warned.
4. Signatures: One picture only and no links. Images: To keep the forum looking neat and tidy, we ask that members insert just one picture only in their signatures. The picture should be no more than 200x500 pixels and should be of an appropriate subject, for example, your dogs and their names. Should you need assistance creating an appropriate signature, please PM an Admin and we would be happy to help! This is to ensure that signatures remain a welcome addition to our forum instead of a cumbersome distraction. Links: Hyperlinks in signatures--unless to a personal blog or photo stream of your dogs (like Flckr or Piscasa, for example)--are strictly prohibited. Please PM a staff member with any questions or concerns regarding this rule.
Rescue Spotlight
Our July Rescue is:

Hairy Houdini Husky Rescue!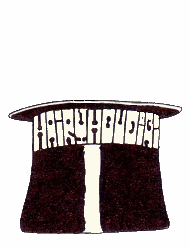 Author
Message
K9_Eric
Adult





Join date

: 2012-12-06


Location

: Seattle, WA



Subject: Hiking Season warmm-ups! Sat Feb 16, 2013 4:45 am

---

Let me start by saying I despise the snow. You Coloradites are something special, to actually enjoy living in it. I'm a mountain rescue volunteer, and that is literally the only thing that I find worth strapping on a pair of snow shoes, or rigid boots and crampons, or ice axes for. Thus, the dogs get a little lazy over the winter, because they aren't SAR dogs, and I don't go play in the snow for fun, unless its on a snowboard or snowmobile.

Today was bluebird and 62 degrees. Perfect day. The dogs didn't come inside from 10am until 3pm today. They really ran themselves.The weather made me excited for hiking.

Already, I have been making my 3 dogs walk with their packs, just carrying poop bags, etc, no real weight, for about 2 weeks now. Just getting used to the packs. Also, we have slowly moved from two 5km walks a day, to two 7.5km walks a day, and an extra hour of fetch in the yard.

Today for the evening walk, I bought a 6pack of soda, and put one 12oz can on either side of each dog, so two per dog. We walked 7.5km. I'm going to do this week with just evening weight, then do both walks with weiight for a week, then add to evening and so on and so forth until each of my 3 dogs, whom each weigh over 45lb, are each carrying 10lb/7.5km 2 x daily.

If big ass Mixie could just pull some custom trail cart that was made for my multinight pack..

I've been doing some training on the Meadowdale Beach mile, its a quick downhill hike to the beach, but its slow and steep going back up. I may just need to head to Eastern WA for somme lowland hiking.

katiesham
Adult





Join date

: 2012-08-08


Location

: Atlanta, Georgia



Subject: Re: Hiking Season warmm-ups! Sat Feb 16, 2013 5:17 am

---

Makes me so jealous for actual places to hike. What packs do you use? I've been meaning to get one, so I can get her used to it, but I haven't yet because I'm terrible and forgetful. I need to get on that though, because I feel like the weather is going to warm up here before I know it...

I have been building distance on our runs though, in hopes of hiking with her this spring. But I definitely need to get a pack to start working with her.

Also, please tell me you refer to her as "big ass Mixie" on a regular basis. Best nickname.

jbealer
Husky Stalker




Join date

: 2009-05-29


Location

: Denver, CO



Subject: Re: Hiking Season warmm-ups! Sat Feb 16, 2013 11:37 am

---

Eric, snow is fun

in fact we gonna go shoe in it today, I like to be able to train the pups yr round, sure summer is much harder stuff, longer day, climbs, winter is easy for them.

Great job on the pack and weight training, keep it up and they will be good and ready for summer.

Katie, ruff wear makes the best stuff, but check out backcountryK9.COM FOR OTHER STUFF.

_________________

Sponsored content






Subject: Re: Hiking Season warmm-ups!

---
Latest topics
» 52 Weeks of Xayah - Up to week 16


by eddycaaa Yesterday at 10:39 pm

» Isabella vs. pure white


by SandieMoe Yesterday at 5:41 am

» Do you have a favorite picture of your furbaby?


by Mark Grubbs Yesterday at 2:13 am

» Husky do play hide and seek


by KingOdin Yesterday at 12:58 am

» Mishka's (Kohdi's lil "sister") scrapbook


by Artic_Wind Yesterday at 12:40 am

» Cloud, Yuki, Link, Lyon, Ame, and Yona's Scrapbook - Updated 08.13.17 - Fosters and New Dog


by Artic_Wind Yesterday at 12:15 am

» Kohdi's scrapbook


by Artic_Wind Yesterday at 12:09 am

» Please we need help!!!!


by amymeme Tue Aug 15, 2017 8:54 pm

» Hello from a very excited soon to be husky owner


by BaileyAnn Tue Aug 15, 2017 6:58 pm

» 52 Weeks of Nameless Pup


by BaileyAnn Tue Aug 15, 2017 6:56 pm

» Ame's Lure Coursing - Kelim's Rain at Midnight at Yukikaze CAA BCAT


by amymeme Tue Aug 15, 2017 11:42 am

» Gumball's Scrapbook


by RedFlashFire05 Mon Aug 14, 2017 4:59 pm

» Leo's Scrapbook


by RedFlashFire05 Mon Aug 14, 2017 4:41 pm

» huskies and cats


by zaxow Mon Aug 14, 2017 3:12 pm

» Digging Problems


by RedFlashFire05 Sun Aug 13, 2017 8:17 pm

» 52 weeks of Kay: evolution of grey and white puppy


by RedFlashFire05 Sun Aug 13, 2017 7:36 pm

» growling - can i teach dog to leave the situation instead of reacting?


by amymeme Sun Aug 13, 2017 6:44 pm

» MISS MIYA'S SCRAPBOOK 8•6•17


by GravityM Sun Aug 13, 2017 5:53 pm

» Redness near mouth - Causes? Remedies?


by TwisterII Sun Aug 13, 2017 10:44 am

» First Time Husky Owner! Need advice and tips :heart:


by MiyasMomma Fri Aug 11, 2017 1:49 pm