Forum Rules
1. Here we prefer clarity to agreement. Obviously not everyone is going to agree on a topic; here we prefer to talk out our differences in a respectful manner to ensure mutual understanding and respect.
2. Read the Stickies and Announcements. Each sub-forum may have specific rules which trump the Forum Rules in cases where there may be conflicting information. Read the rules of each board before you post so that you are clear on the expectations of the staff.
3. Respect ALL Staff and Admins. These people volunteer of their time and MUST be respected as well as their word adhered to. They are responsible for maintaining a free, open, clear and organized forum. Anyone found to be openly undermining any official ruling by a staff member will be warned.
4. Signatures: One picture only and no links. Images: To keep the forum looking neat and tidy, we ask that members insert just one picture only in their signatures. The picture should be no more than 200x500 pixels and should be of an appropriate subject, for example, your dogs and their names. Should you need assistance creating an appropriate signature, please PM an Admin and we would be happy to help! This is to ensure that signatures remain a welcome addition to our forum instead of a cumbersome distraction. Links: Hyperlinks in signatures--unless to a personal blog or photo stream of your dogs (like Flckr or Piscasa, for example)--are strictly prohibited. Please PM a staff member with any questions or concerns regarding this rule.
Rescue Spotlight
Our July Rescue is:

Hairy Houdini Husky Rescue!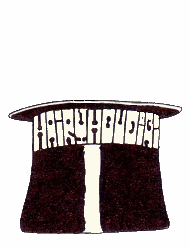 | | |
| --- | --- |
| Hiking in colorado question | |

Author
Message
WolvenSight
Teenager





Join date

: 2012-07-31


Location

: San Diego, California



Subject: Hiking in colorado question Thu Mar 14, 2013 9:17 pm

---

I was planning on taking my pup (1yr old) on James Peak/st. marys glacier hike this Saturday. Last time I went alone it was very windy and had to turn back because gusts reached 45mph. Saturdays forecast says it is supposed to snow an inch, which isn't an issue, but winds are supposed to gust at 30mph which at elevation and on an incline feel way more haha. So probably not going anymore but are there any hikers out there experience the windy weather? How does it affect the dogs eyes/ears etc? Oh, and if my dog does 3 mile hikes pretty easy, will a 6mile at a slightly higher elevation be a problem?

counter
Teenager





Join date

: 2013-03-24



Subject: Re: Hiking in colorado question Sun Mar 24, 2013 7:09 pm

---

Remember, these dogs have been bred to run in all sorts of cold weather climates like the frigid Alaska and Arctic, etc. I don't see how wind would affect anything. I live in Oregon, but am visiting Colorado right now, and I wish I had my dogs out here with me to run and have fun in this cold, windy, snowy weather. They would love it. They know how to protect their eyes and ears from the drifts. And as long as your dog loves to walk/run and has a good level of conditioning, I don't see where 6 miles would bother it much. Paw Paw averages 3-6 miles pulling me on a bike daily, but I've taken him on 10 mile runs or 15 mile bike rides without building up to it, and he did fine. Just look at the sled dogs running 100+ miles a day up in Alaska. This breed loves to run. No matter the distance, Paw Paw has never stopped nor shown any signs that he is tired and would rather walk than run. He loves to run and only stops because I make him. It's my job (just like you're doing by asking) to make sure he doesn't overdo himself. Granted, Paw Paw is 5 now, and your pup is only 1, so his young age might be a factor to where you wouldn't want to push him too hard. Just pay attention to his signs. And if you're hiking/walking, it will probably be fine. Running/pulling would be another story possibly. Good luck!

jbealer
Husky Stalker




Join date

: 2009-05-29


Location

: Denver, CO



Subject: Re: Hiking in colorado question Mon Mar 25, 2013 2:23 pm

---

Ok first i will say BE CAREFUL this time of yr. hiking high in CO. we are in prime avalanche season with this late snow. as for wind well you cant avoid it, i have hiked peaks with the dogs that have brought me to a seated position for fear of blowing off the edge, they do fine. as for distance it all depends on YOUR dog, weight in its pack and the climb you plan to do, the one thing i will tell you is its very unlikely they will show any signs of slowing down or pain till its to late so just watch for even the smallest change in pace or stride in the walk. we try and hike all yr long to make sure they dont get "soft" the start of the season is always smaller hikes and we build up to longer harder ones. train your dog like you would train for a hike, wear the pack around the neighborhood on walks and just build up the weight as you go. if you need any help send me a PM i have done about 30+ peaks in CO over the last 3yrs. we love it

_________________

Sponsored content






Subject: Re: Hiking in colorado question

---

| | |
| --- | --- |
| Hiking in colorado question | |
Latest topics
» 52 Weeks of Xayah - Up to week 16


by eddycaaa Yesterday at 10:39 pm

» Isabella vs. pure white


by SandieMoe Yesterday at 5:41 am

» Do you have a favorite picture of your furbaby?


by Mark Grubbs Yesterday at 2:13 am

» Husky do play hide and seek


by KingOdin Yesterday at 12:58 am

» Mishka's (Kohdi's lil "sister") scrapbook


by Artic_Wind Yesterday at 12:40 am

» Cloud, Yuki, Link, Lyon, Ame, and Yona's Scrapbook - Updated 08.13.17 - Fosters and New Dog


by Artic_Wind Yesterday at 12:15 am

» Kohdi's scrapbook


by Artic_Wind Yesterday at 12:09 am

» Please we need help!!!!


by amymeme Tue Aug 15, 2017 8:54 pm

» Hello from a very excited soon to be husky owner


by BaileyAnn Tue Aug 15, 2017 6:58 pm

» 52 Weeks of Nameless Pup


by BaileyAnn Tue Aug 15, 2017 6:56 pm

» Ame's Lure Coursing - Kelim's Rain at Midnight at Yukikaze CAA BCAT


by amymeme Tue Aug 15, 2017 11:42 am

» Gumball's Scrapbook


by RedFlashFire05 Mon Aug 14, 2017 4:59 pm

» Leo's Scrapbook


by RedFlashFire05 Mon Aug 14, 2017 4:41 pm

» huskies and cats


by zaxow Mon Aug 14, 2017 3:12 pm

» Digging Problems


by RedFlashFire05 Sun Aug 13, 2017 8:17 pm

» 52 weeks of Kay: evolution of grey and white puppy


by RedFlashFire05 Sun Aug 13, 2017 7:36 pm

» growling - can i teach dog to leave the situation instead of reacting?


by amymeme Sun Aug 13, 2017 6:44 pm

» MISS MIYA'S SCRAPBOOK 8•6•17


by GravityM Sun Aug 13, 2017 5:53 pm

» Redness near mouth - Causes? Remedies?


by TwisterII Sun Aug 13, 2017 10:44 am

» First Time Husky Owner! Need advice and tips :heart:


by MiyasMomma Fri Aug 11, 2017 1:49 pm