Hi all,
My name is Jeremy and I have been an owner of a Sib, Maya, for about a yr and a half now. When she was just a puppy I found this forum and found some great information and decided I should finally join now that I have some more time.
Maya has been an angle (for the most part) and is far from the typical Sib you read about (well other than the separation anxiety). She has great prey drive (no critter that makes it in the yard makes it out alive when shes out alone, but she leaves them alone if I am out and tell her to, even if it is already met her mouth) but quite strangely very little drive to leave the yard (the fence we had when I got her was horrible and my roommates dog often knocked it down and ran around the neighborhood while Maya cried and howled in the yard alone, sitting where the fence once was).
Maya is one of the cleanest dogs I know, we go to the park rain or shine and she comes out white (even after an hour of running on the muddiest of days) and loves to complain about doing anything she does not want to do (but she does listen and does what is asked, just not without her comments about it).
As with all Sibs I know, she was a bit of a pain to train (learns thing VERY fast, but getting them to do what you ask when asked took some time). For me it took a combination of positive reinforcement, dominance training, and reinforcement via an e-collar, but Maya is now one of the best behaved dogs I know (although with all dogs, they can always be better behaved).
Well anyways, I look forward to some interesting forum topics and discussions in the future, below are some pictures of Maya.
Jeremy
Hanging out in the yard with my roommates dog: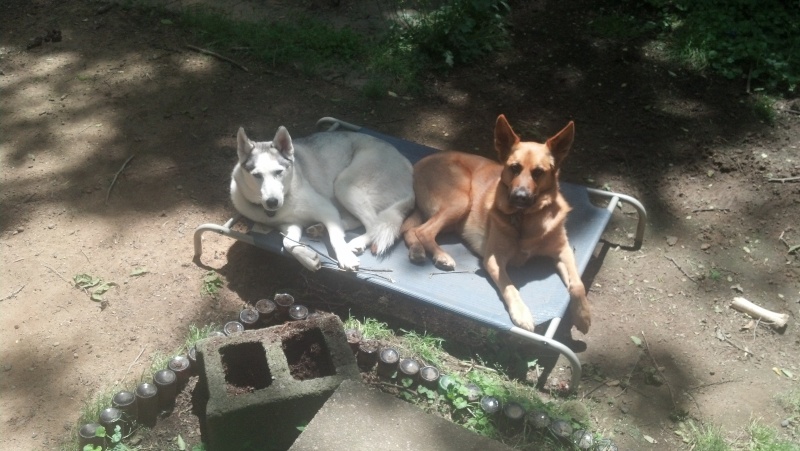 Playing with a husky friend at the park (aka, putting claim to 'her' the hole):
It's my couch right?: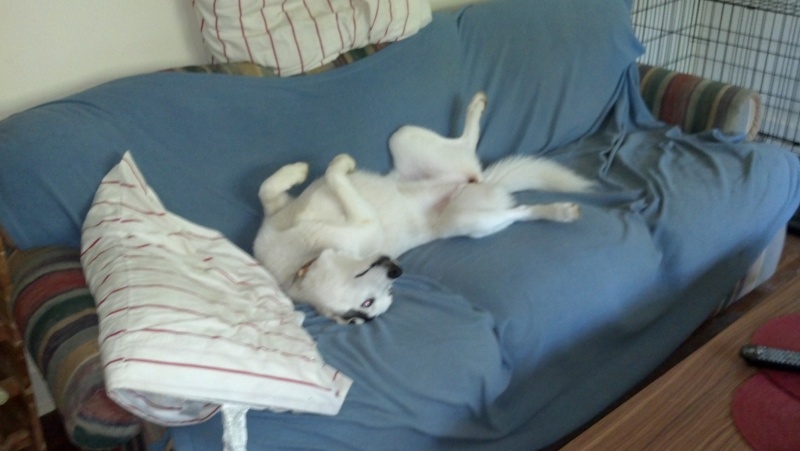 Sunning on the bay window bench: