Hi! My name is Jessica, and I have a 6 month old Husky. Her Name is Nanook, Or Nooka, Or Nookie, whatever we decide to call her that day.
 and her AKC name is Nanook Of The North East. lol. It's fitting.
I got her when she was 7 weeks old, and she was very sick. I got her from a breeder and paid a considerable amount for her, then racked up the vet bills for a stomach infection, worms and digestive issues. :(she was only 3 1/2 pounds at her vet visit and sat as tall as the heel on my raised size 7 shoe. It was quite difficult getting her health back in order but she's doing great now!
She's a happy and healthy girl. She has Heterochromia (Just like my cat!) with one blue eye and one brown eye with a ring or brown around the blue eye.
I do have minor concerns about her health, as she is still quite small. I know females are smaller than males, but she's REALLY small for being 6 months old. She only weighs 26 pounds and 18 inches at the shoulders. She's a bit short and fat by the looks of her. OR shall we say a little "husky" lol.
She's a sweet girl, but her weight and height concern me. She was the runt of the group of 6 pups though. her brother weighed over 5 pounds, and she at only 3 1/2.
This was the night i brought her home. without wearing my sneakers and my toes are curled on to the floor.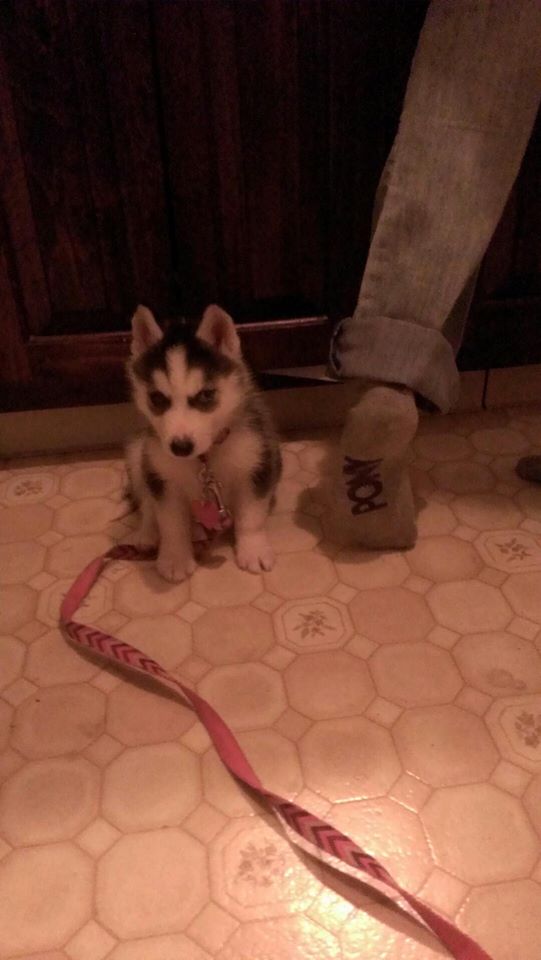 She ALWAYS sleeps like this! Froggy legs!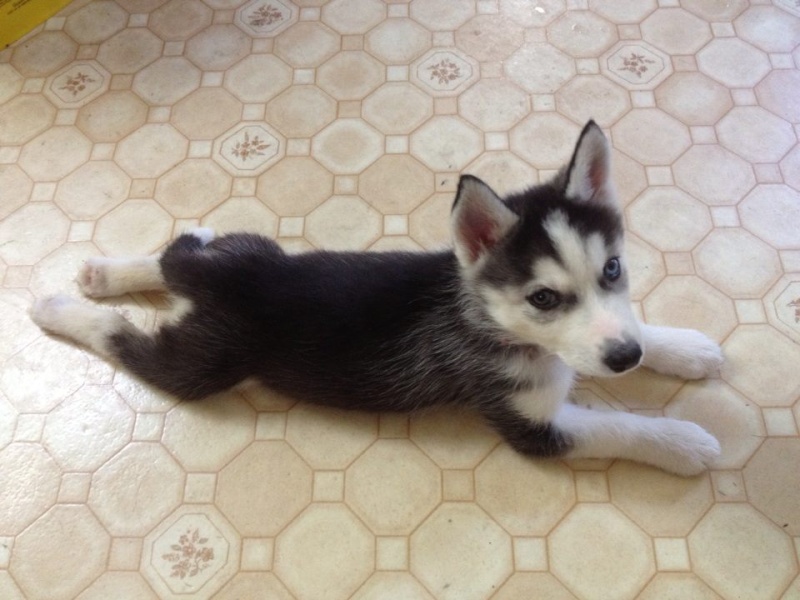 This one of more recent, but shows her strange sleeping positions.
This one was taken Today. about an hour ago infact. This is my Nanook with her brother Goliath.