I'm Rocket, 2 years old and 65 pounds. I lived on a farm between Peru and Logansport, in north central Indiana, until someone TOOK me on May 10th, 2013. I am an entirely white (no other color or tint on my coat) NEUTERED male Siberian husky. I am a registered husky. My right eye is dark brown and my left eye is ice blue. I was not chipped, but my owner never thought someone would be so low as to STEAL me from her. If you know anything at all please message us on Finding Rocket or call 765-327-3038. I just want to go home where I know I am loved.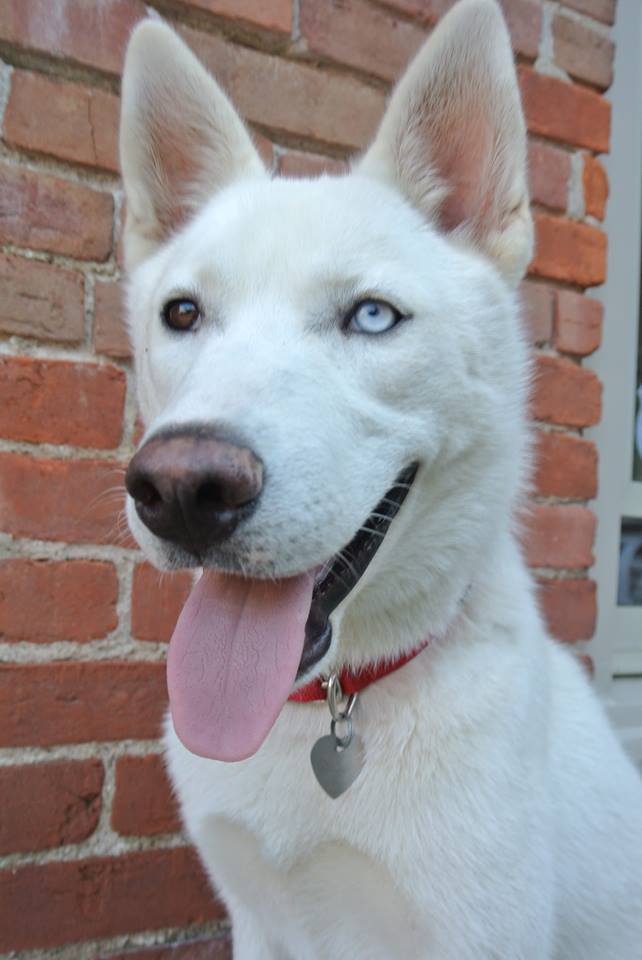 I posted about Rocket back in May when this first happened, but we still have not been able to find him. He was take by a dog flipper and sold. He could be ANYWHERE. The family is looking into every possible lead on him. If you guys see any dog that could be Rocket please let the Clarks know. We just need to get as many people aware as possible so Rocket can come home!
Please follow Finding Rocket on Facebook or Twitter and share his picture.
You guys ROCK
https://www.facebook.com/FindingRocket