Long story short we got Luna at 8 weeks and she has a beautiful healthy coat. Then at 9 weeks we noticed her eyes were becoming dry and red and her hair/fur was thinning around her eyes also. After a trip to the vet and scraping they found Demodex. They told us it's normal in some puppies due to low immune systems. Now at 12 weeks after anti-biotics and creams it seems to be same if not worse.
Took her back tot he vet for shots this morning and another scraping and she said her knuckles show slight thinning and behind her right leg. Vet wants to keep her on cream and added another one. Said if it doesn't go away in three weeks we should start ivermectin.
My question is has anybody had experience with demodex before? Is it possible that this is generalized and not localized like we orginally thought? HOw long does it usually take for it to clear? any home remedies to alleviate swelling and help rid? and any experience with ivermectin for demodex?
Sorry for all the questions, but just don't like seeing Luna in this state!
Thanks in advance!!
First noticing redness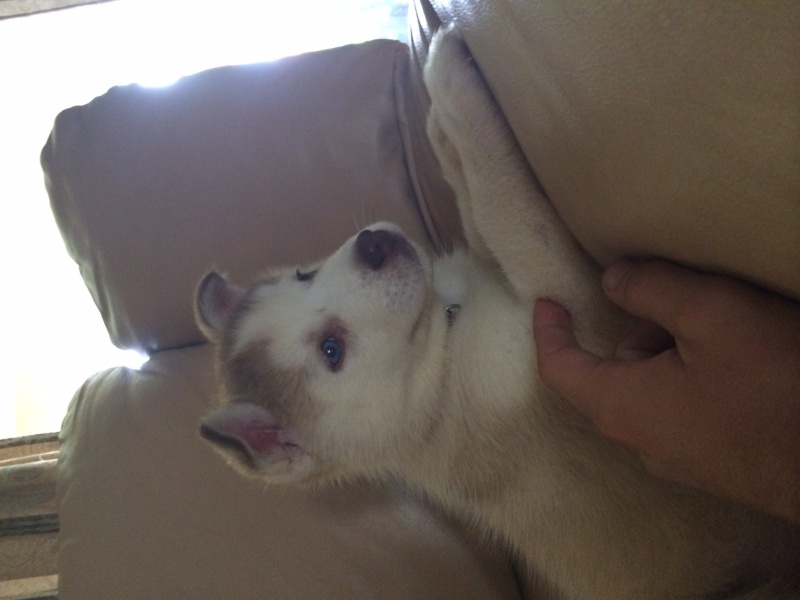 As of today