Orion and I have had a huge weekend and it is by far the proudest I have been of him so far!
This weekend was the A&P Show for our town (agricultural show with fair rides, retail stalls etc) and our local training club had a demo ring set up to show members of the public what we do. I am the current president of the club so I was there both days for over 8 hours a day and Orion was with me for every minute.
I was beyond thrilled with the fact that he not only coped in that situation but he worked his heart out for me and his wonderful nature really shined.
Huskies are not that common here and certainly not ones that come from lines such as his, 90% of the dogs in our club are either border collies or hunterway so naturally being the only Husky he was a huge draw card for the crowd.
We met over 300 children in one day alone - all of whom wanted to meet, pat and cuddle Orion. He was a wee star, sat nicely - did not jump on a single child, shook hands when asked, lay down by me whenever I sat with the kids, let every one handle him all with a big grin on his face even when some very small children were not that gentle. That in itself to me was phenomenal considering he has not been raised with children but he went one step further. Ever  1 & 1/2 hours we did demos of all we teach which is agility, rally-o, CGC, flyball & comp obedience. Orion got out in the ring with me off lead and ran agility courses and rally-o for me and never once hesitated or failed to do what I asked of him, an amazing feat considering we were next to the showjumping ring with horses all day.
By the end of each day I was exhausted and yet he continued to be completely tolerant of everybody and everything. Truly amazed by him this weekend and really just had to share
A few photos of us...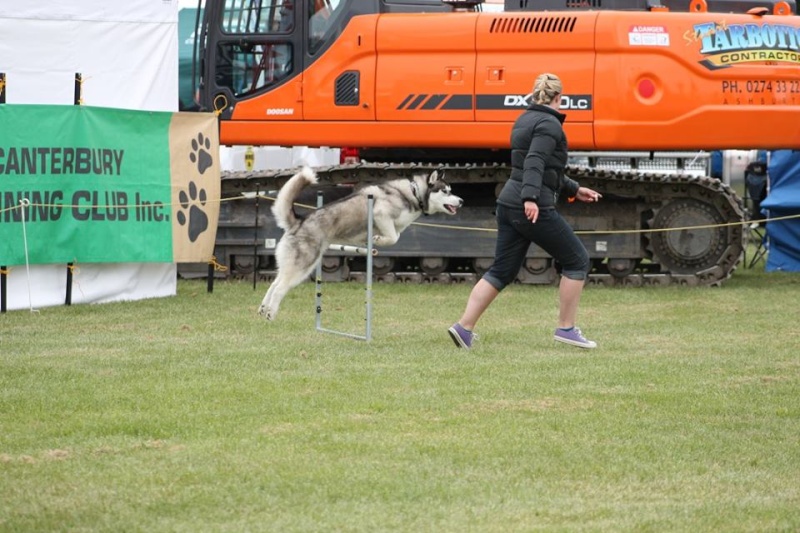 " />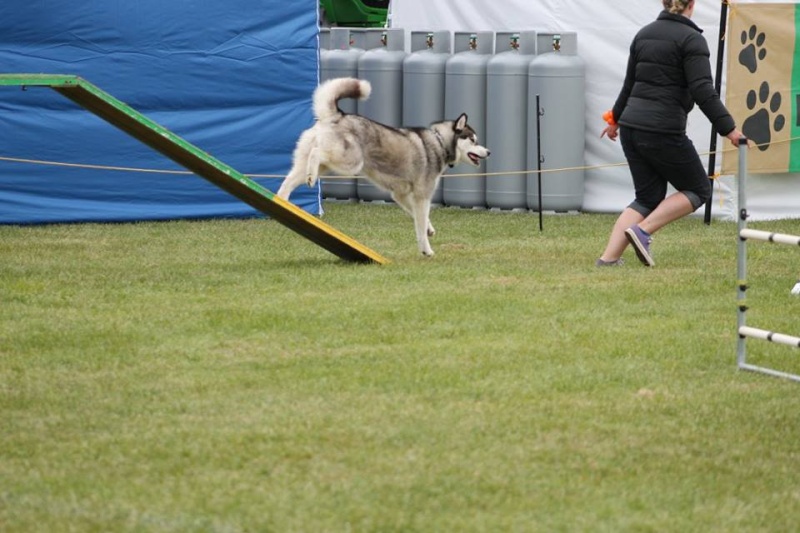 " />
" />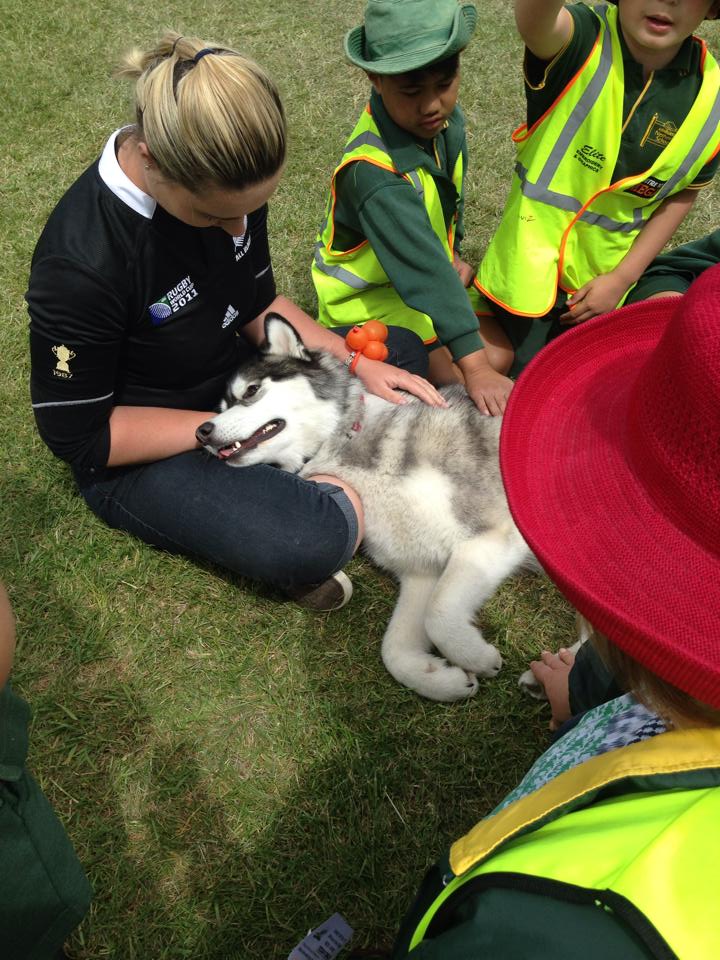 " />