Hi everyone! My name is Nicole and although my husband and I have had many dogs over the years, this is our first husky, Koda. He was born Nov 2, 2015 in TN and at 8 weeks old, we made the drive to pick him up.
He got cold on the way to Illinois so I had to sacrifice my scarf.
He no longer has any issues with the snow and often asks to go outside just so that he can play in it.
Adventuring is a must. We just have to work hard to keep him from exploring by licking everything in site.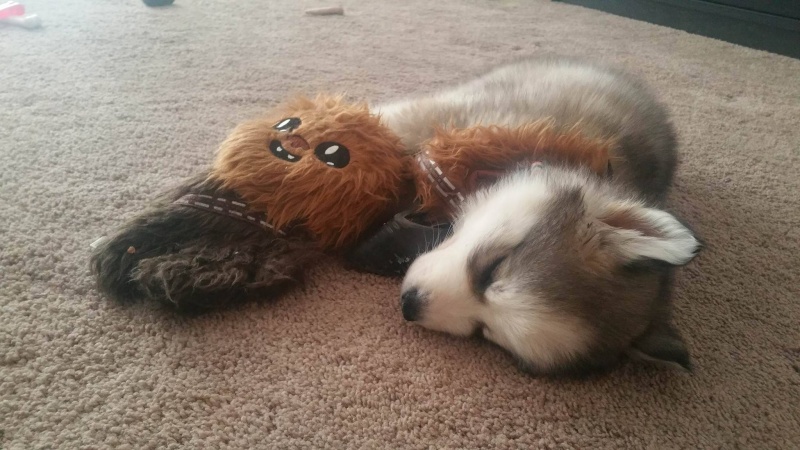 He's also a huge Star Wars fan.
I look forward to talking to all of you on the forum!