Hi Everybody,
I have been reading lots of posts on this site and I want to say I appreciate all of the info and suggestions. I wanted to introduce my new baby, Dawson. When we got him he was 6 weeks old and he is now about 15 weeks old. We have 2 other dogs that he loves to play with, along with my 4 kids. Because I am at home with him while everyone else is at work or school, I am starting to learn his routine and habits. In the mornings when he is the most, lets say excited, I check to see he has food and his beloved water. Then I play fetch with him to get him some exercise. Our dog Tucker and our cat Kätzchen, love to wear him out as well. Then, when he is worn out, he literally falls to the ground and takes a nap until people start coming home.
His funniest thing, that doesn't seem to be too common for huskies is his love of water. He LOVES water, drinking it and playing in it. See my pictures, below. LOL
Needless to say, there are still some issues I am hoping to get help with.
1. Mouthing- He mouths constantly which I know is normal. He mouths his smaller, but older brother A LOT. I think he pictures him as one of his squeaky toys, but animated. They love to play and rough house, but sometimes it gets to a point where Tucker yelps, but comes back for more. How do I stop him from doing this and where do I draw the line? I don't want Dawson to be a mean dog or too aggressive. When he is mouthing me or others, I walk away, give him something to chew or put him in a gated area on time out.
2. Should I limit the number of toys he has? I have heard mixed info about this. Especially since he thinks Tucker is one. I use the toys to switch his attention from whatever he shouldn't be mouthing.
3. We have waited to take him on long walks while he gets all of his shots. He needs one more set in 2 weeks. Is this really necessary or can we take him out earlier?
Dawson and Tucker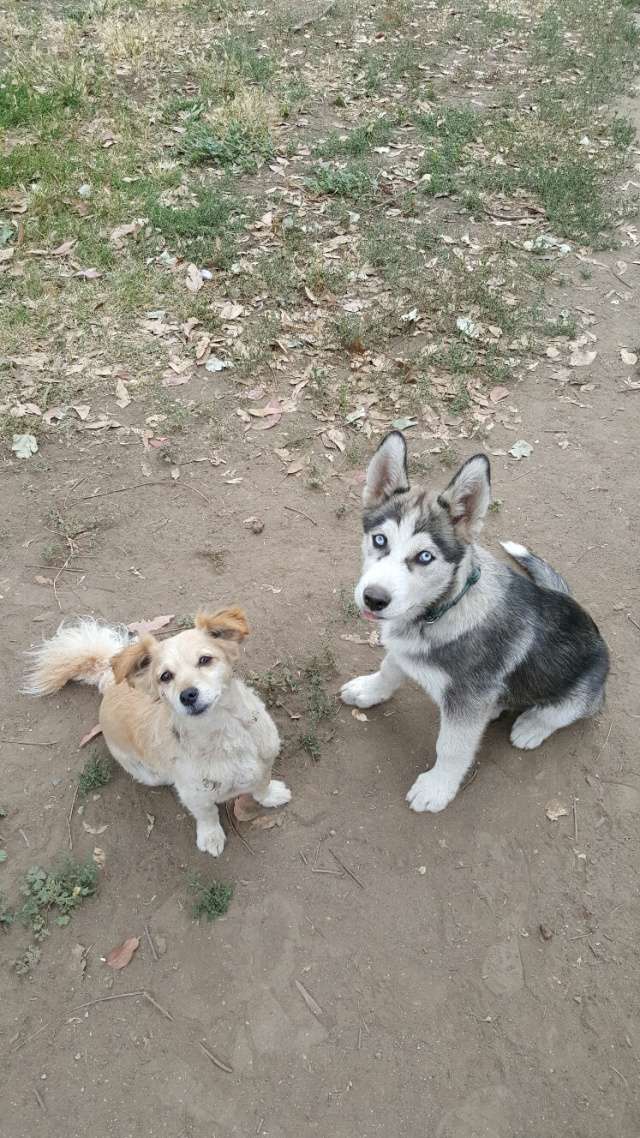 We bought this food bowl to use for water to keep him from digging all of the water out of it.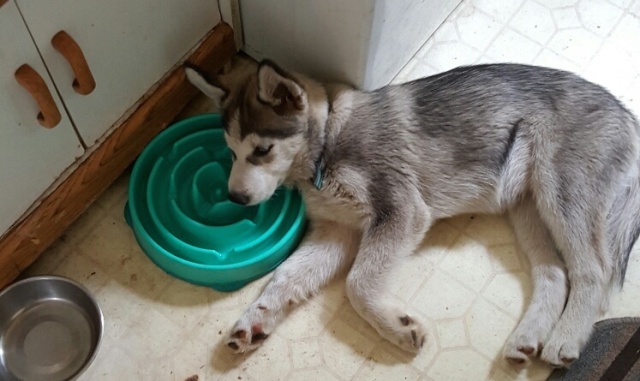 Dawson, Tucker and Jersey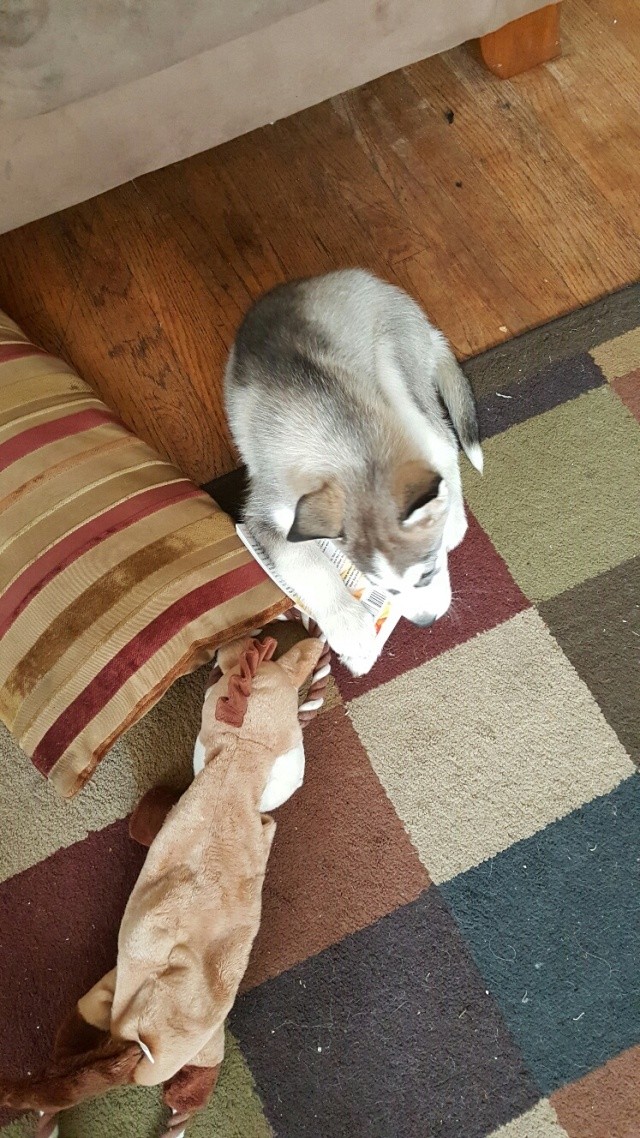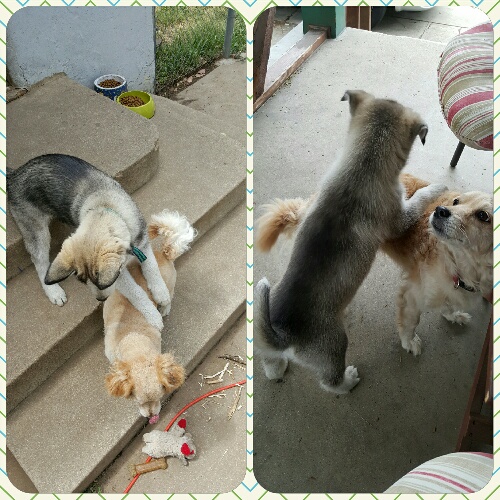 Dawson and Tucker 9 weeks ago and now.... He grows every day!