Hi everyone!
Been reading a little without registering and I've found so many useful tips that couldn't avoid being properly in the forum.
I have a 4month old husky gal (Laika) and a 2.5yr old bulldog boy (Watson) that won't let me rest but I adore!
They have completely different personalities, Watson is already neutered and is very calm and Laika..well she's a very active puppy! She has almost completely destroyed my coach and a table (can she be related to beavers? she loves chewing wood...)
Been wanting to have her go to puppy school but still missing some shots so any ideas on how to calm her down (I think even with Watson she doesn't like being without any human close to her) are greatly appreciated.
Did research on how huskys should be but Laika's sister (she's with my mom) is completely different so there's that  
Thanks for all the input and advice it really is helpful while trying to raise them properly and without losing any more couches and or tables lol
here's are some pics of the babies
Her favorite meal: wood...
Watson, Laika and Kira waiting for a treat.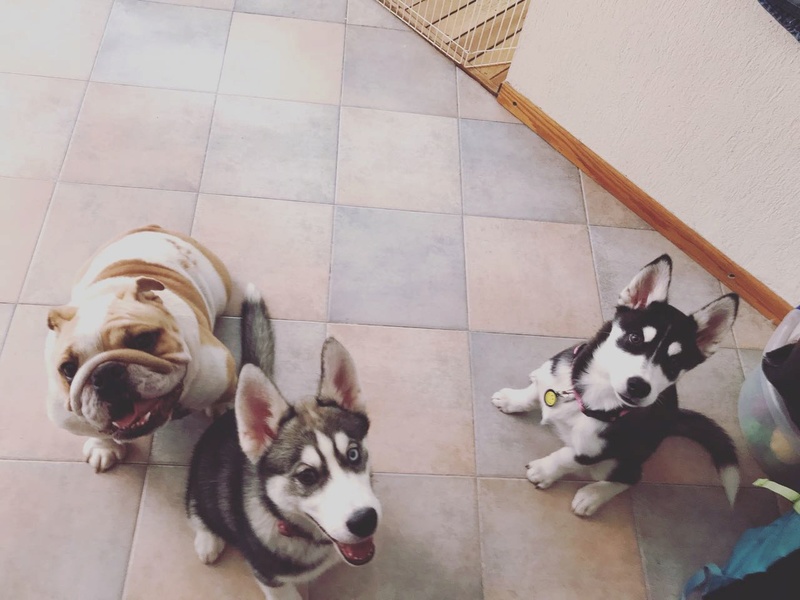 She just loves water....and leaves apparently.