Hello everyone,
My dog has been sick according to the vet, he had been drinking water and peeing a LOT for the last week or so, and has quite low energy. He also some rashes/hotspots here and there.
So when I went to the vet, he had blood work done on my 6-month old. And the results are in the image attached. In a nutshell, he has:
1. very low platelet count
2. low red blood cell count
He prescribed me a lot of medicines after suggesting that it could be erlichia. I just want to get some ideas and experiences from anyone who has had the same encounter before.
Hope to get some tips.
CBC results:
url=https://servimg.com/view/18033266/3]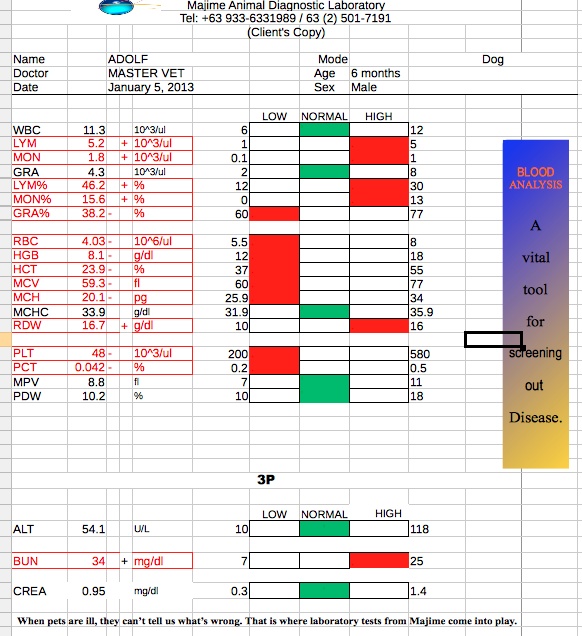 [/url]
https://i.servimg.com/u/f12/18/03/32/66/adolf-12.jpg
Thanks,
Jason