Hello to all!!!
My name is Jaylecia, I go by Jay though. I have two dogs. Mia is a mix choc lab and husky or collie (my friend couldn't determine for me). She is 4.5 years old. She's my sweet girl.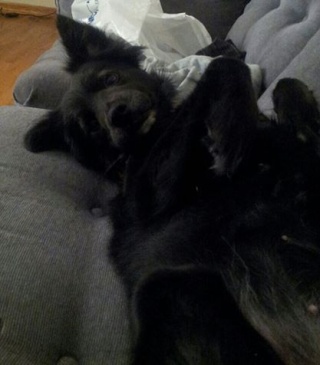 Jax is a husky. He is 3 months and growing like a weed. My boyfriend picked him out as a Valentine's Day gift this year. He thought Jax wasn't going to be a calm one.  
  That had changed the first night!
Jax has one blue eye and one brown/hazel color eye. I am not quite sure about his color. He had more red that has faded now.
I have never joined forum so this is very new to me.  

Looking forward to this new experience for my pups.