took him on a short bike ride, he was so excited when he saw me getting the bike ready.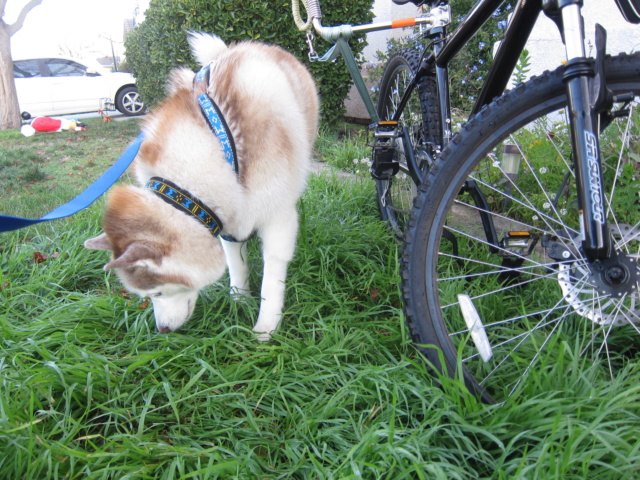 we took a short brake in the front yard

.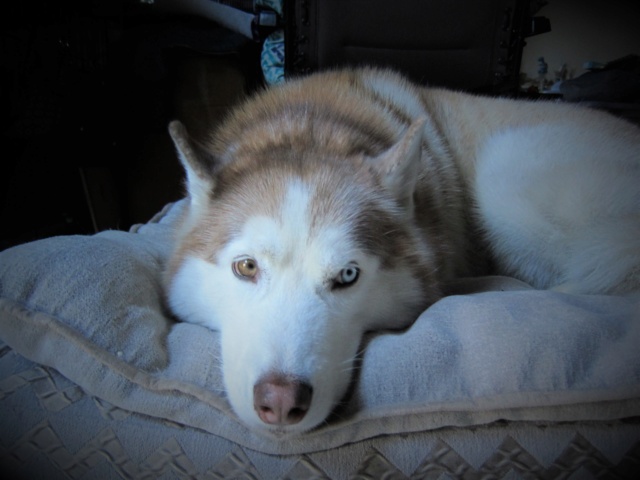 then it was time for a nap

.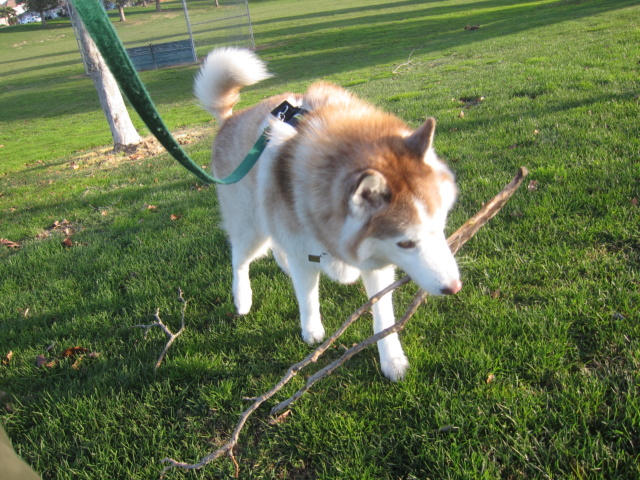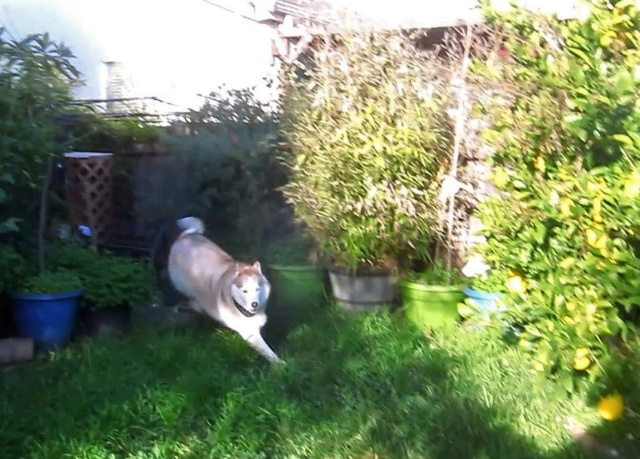 zoomies around the yard.
enjoying the morning frost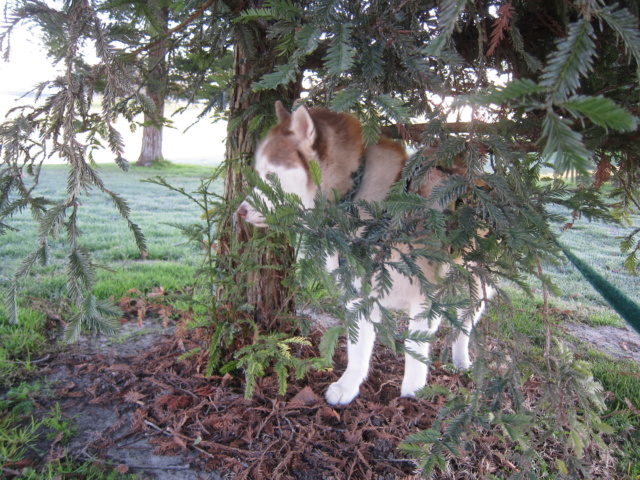 we got a little tangled

 in the tree; we took out a small branch

getting out.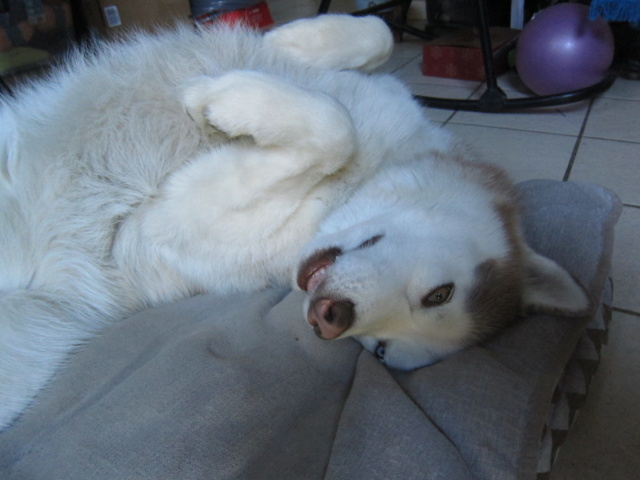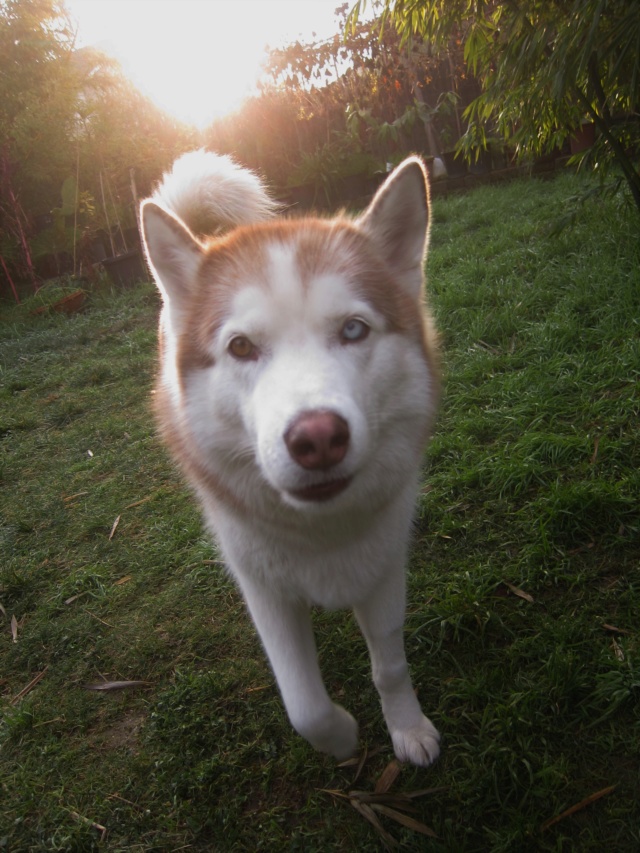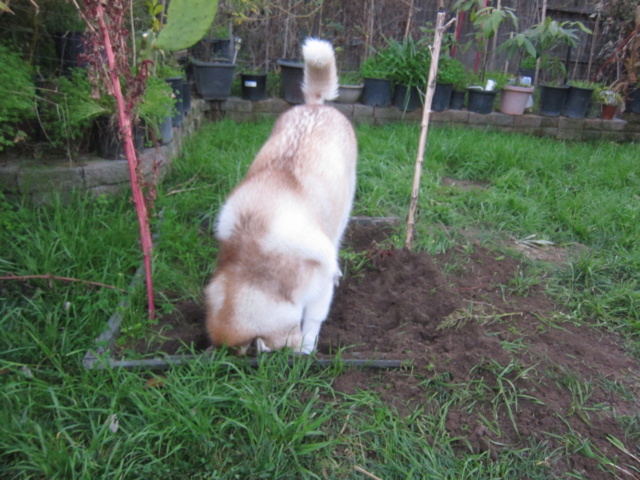 i clear out the pots from the sandbox and was in the zone

.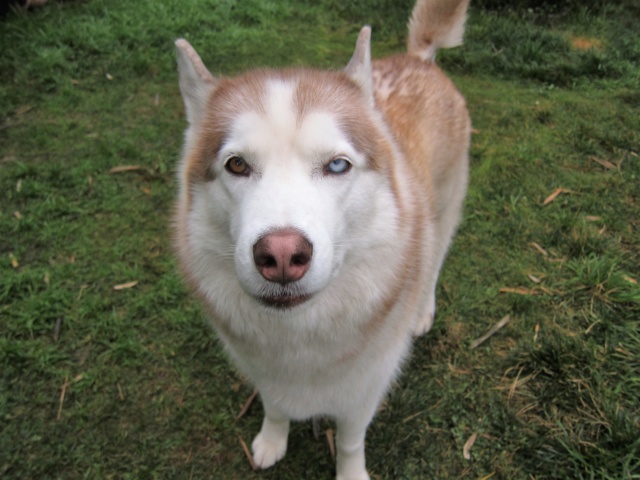 4 years and 8 months old.