To all IAHT members,
It's that time again, our annual HOTM Calendar fundraiser!
I will collect payments through PayPal.
You can search for me by name or email, can't change my last name without papers from the wedding so it's still my old last name.
Jennifer Stowman
or
Pureboards@aol.com
https://www.paypal.com/home
In order to get the buy in rate with Shutter Fly we need to have 25 calendars bought!
Below is the pricing for the calendars based on how many you buy. This includes the calendar, tax, shipping and donation to the rescue, if you want to give more the extra will go to the rescue. If you are buying more then one i only included one donation to the rescue to keep the price low, please add extra if you would like. Through PayPal if you are paying with a credit card or debit card, as there will be a fee, i have included this in the pricing. If you add your checking account number from a check then there is no fee, and the extra will go to the rescue.
1 calendar-$22.50
2 calendars-$38.50
3 calendars-$53.50
4 calendars-$60.64
5 calendars-$86.50
No calendar-$5 (want to donate to put a vote in to the rescue of your picking for a chance of that rescue winning)
If you live in Canada and you want a calendar please send me a PM and i will get you pricing
Please in the comment section for sending the money in Pay Pal include your shipping info and how many calendars you have bought and what Husky rescue you put your vote in for, or once you have paid please send me a PM with all the same info.
We have 3 weeks to gather all the money before we place the order, Ashleigh has been working on the lay outs of the pages and Colleen will be shipping them all for us, it's a team effort again year! I will be ordering from Shutter fly this year, the size is 8.5x11 wall calendar.
Since Colleen is sending them from work we got a discounted shipping rate!
For those of you who this is your first time ordering or are new to the site, I have collected the top 3 or 4 HOTM winners from every month and they will be featured on the page of the month they won.
We also collect a donation in the cost of the calendar to go to a husky rescue, when you pay for a calendar you get one vote per purchase, you send me the name of that rescue and I collect them all and Tori will pick one winner.
We will push up the voting for Dec so that we can pick the winners and get the order in the last week of Nov.
I will take payment up till Nov. 23th
If you have any questions let me know!
Thanks!
Remember these make great Christmas gifts
and just a tease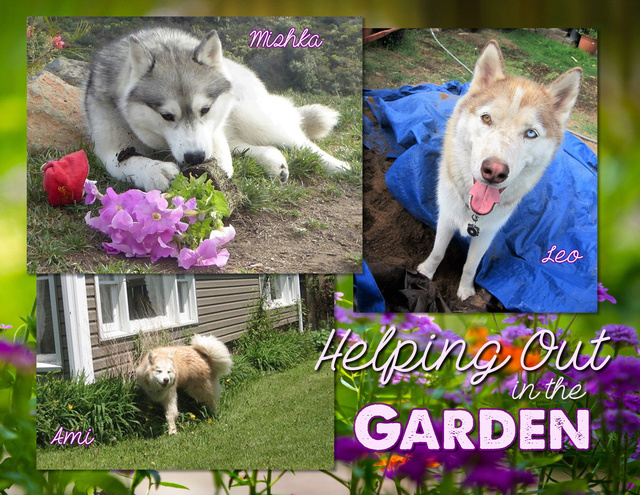 there is also a thread going in our HOTM post as well