Took the boys out for a short 13er summit hike on Sat. took us 3hrs RT we covered 4miles and gained 1658ft of elevation. Then we took a lunch break in Idaho Springs and chilled on the patio. The hike was windy the whole time, felt like winter, was happy the sun was out though! Finn is getting better learning commands and carrying more weight, Jack got a break this time because he was having issues with his front shoulder from our hike last weekend.
ok, on to pictures.
summit is off to the far left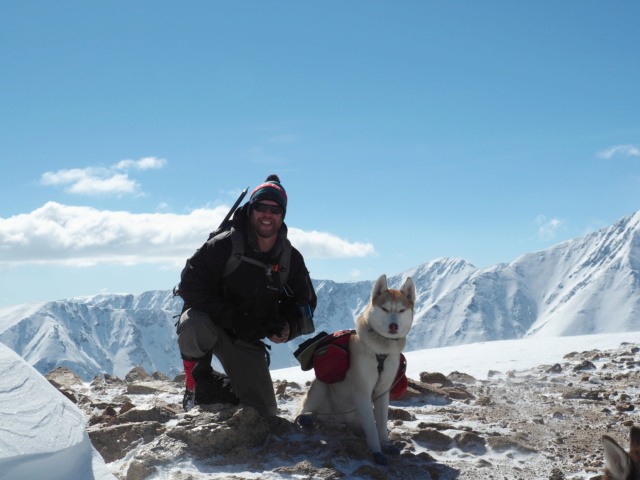 junction to another peak, Ken and Finn
Jack is yelling at the wind on the summit
Jack on the summit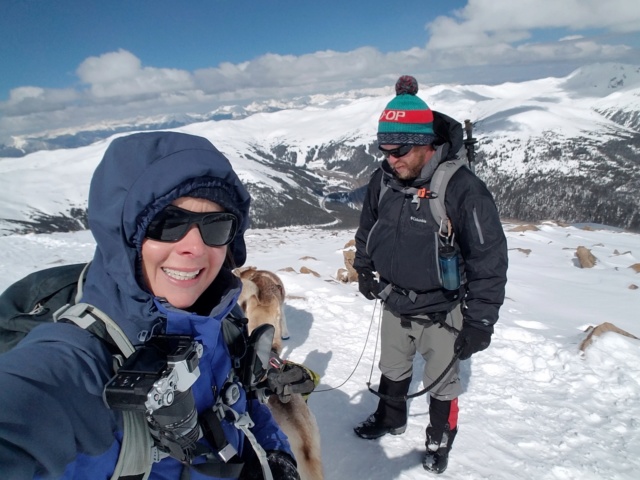 family attempt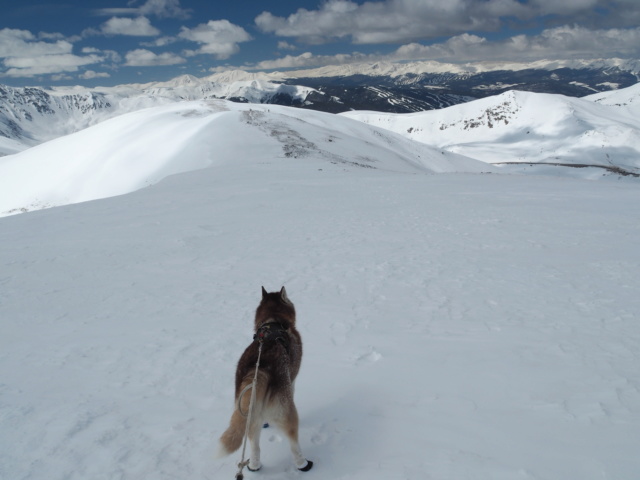 lets go back down!
whos the tired one....
Dad, the front seat is mine.
french fries!
i was napping mom
Till our next adventure...
_________________