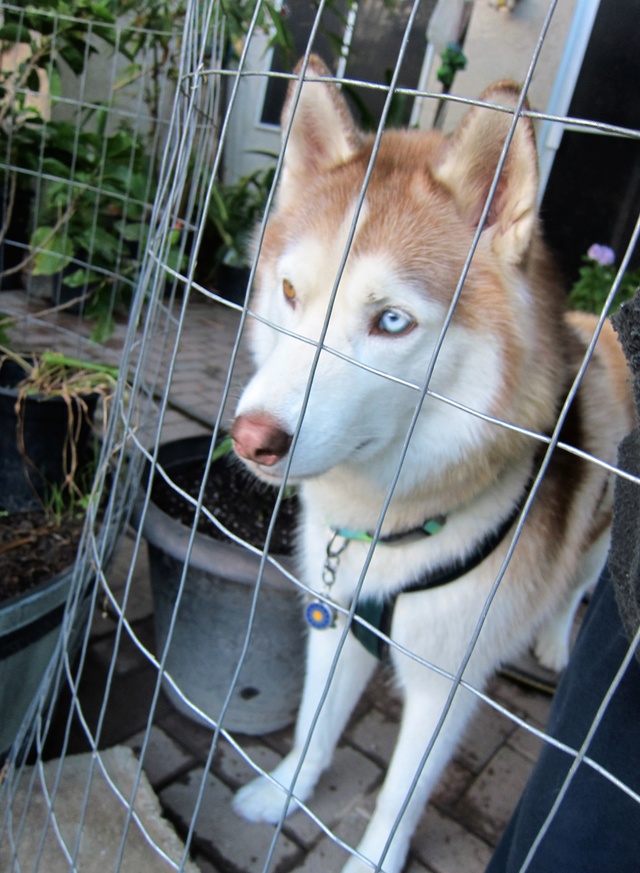 checking up on the grass.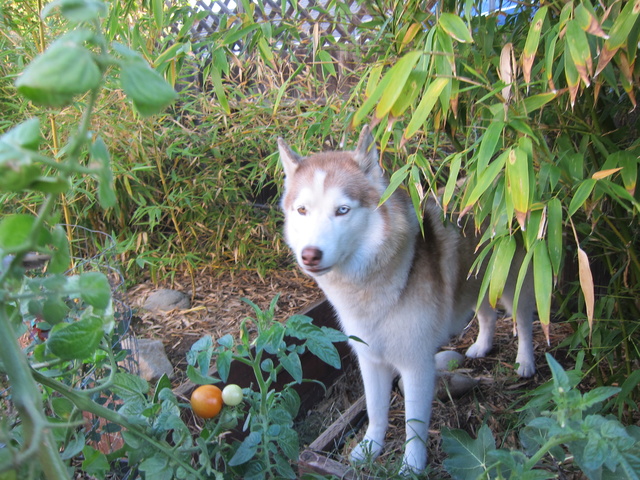 picking some tomatoes in garden.
we put up some cobwebs on the rose bushes and Leo checked them out.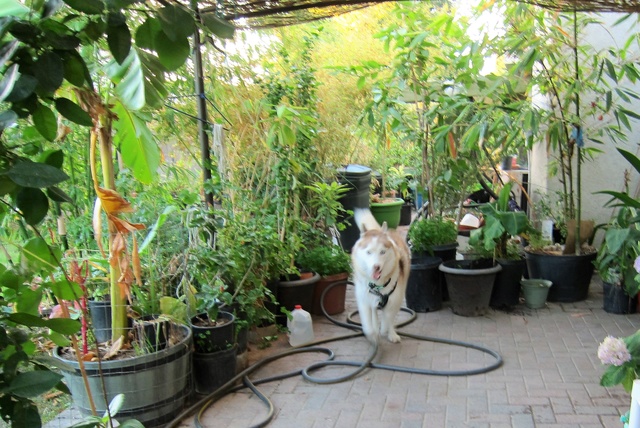 zoomies.
looking at the drain  

 after it was uncovered from some over grown grass.
made himself a new spot in the garden

.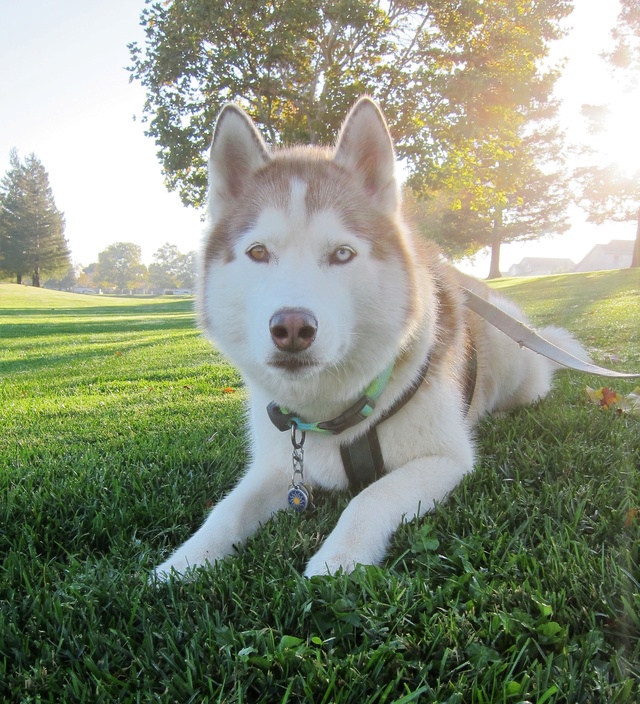 he stopped on our walk so he could watch a cat for a bit

.
out at the dog park for a nice romp for a bit.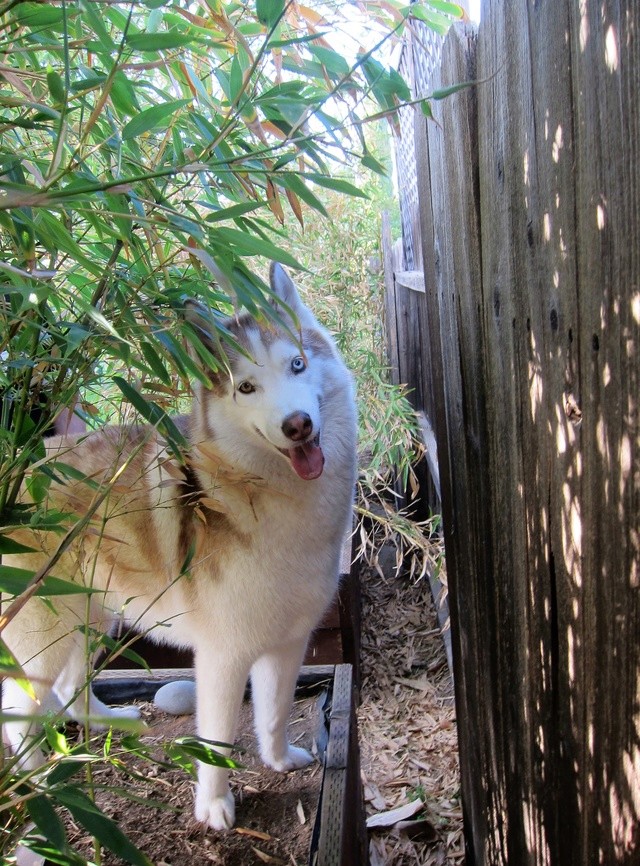 jumping up on the bamboo after we Rhizome pruned it.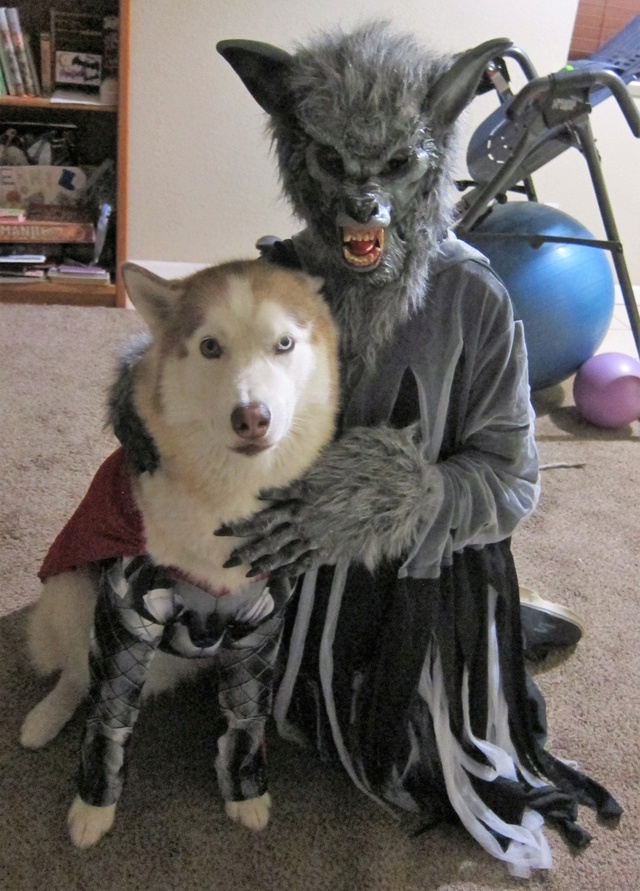 my niece and Leo in their costume.
hanging out in the front yard wail we clean up before we got rain.
well we didn't get much rain just some light sprinkles but had him ware his raincoat just in case.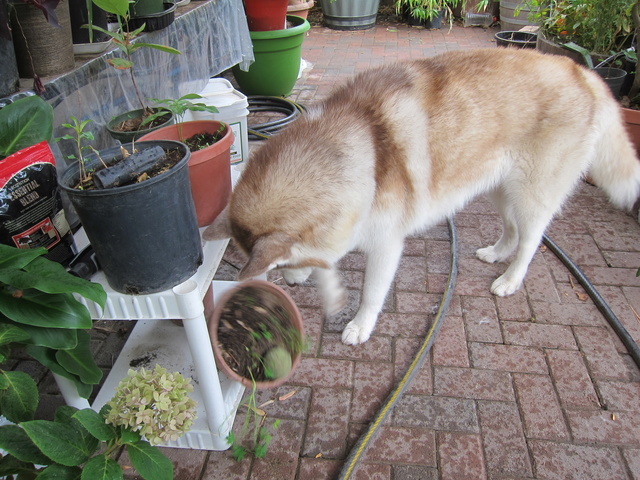 he diced to hid the tennis ball in the pot and then couldn't get it out  

.
today he turn 3 years and 6 months.