we took Leo to his first husky meet of the year our in concord,ca.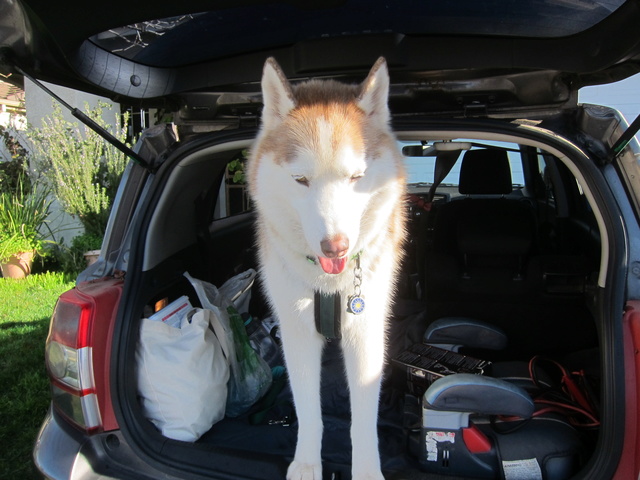 getting ready for the road trip.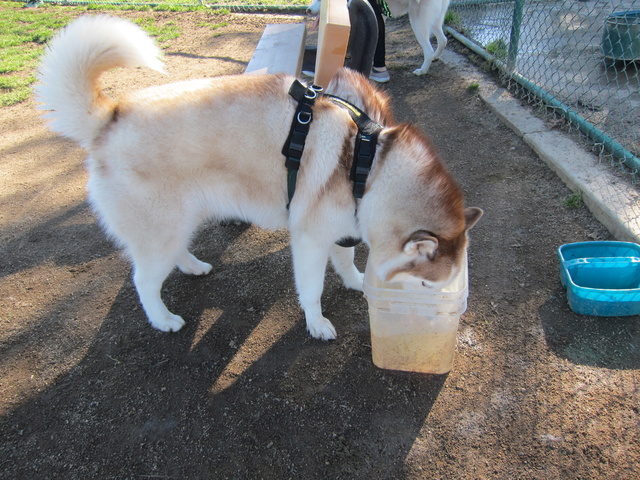 he kept sticking his head in the water and digging in it  

 guess it was a bit warm out that way.
he found his first wrestling buddy played with her for a long time.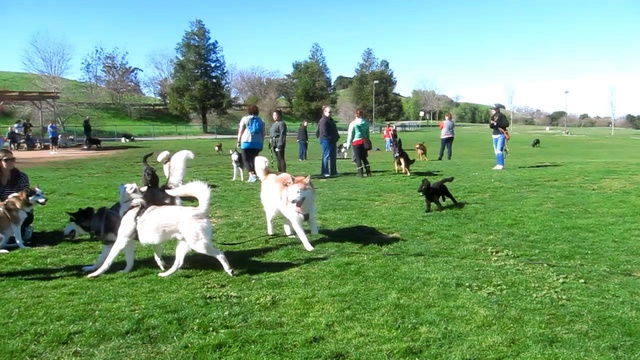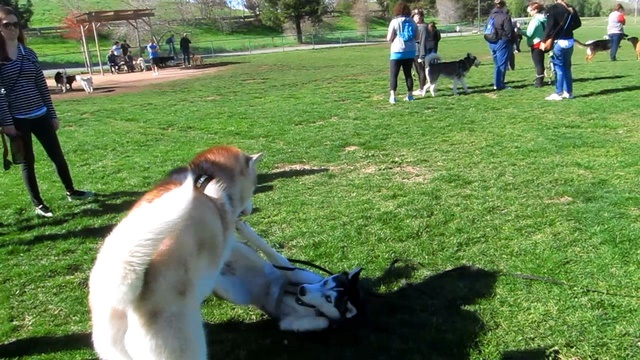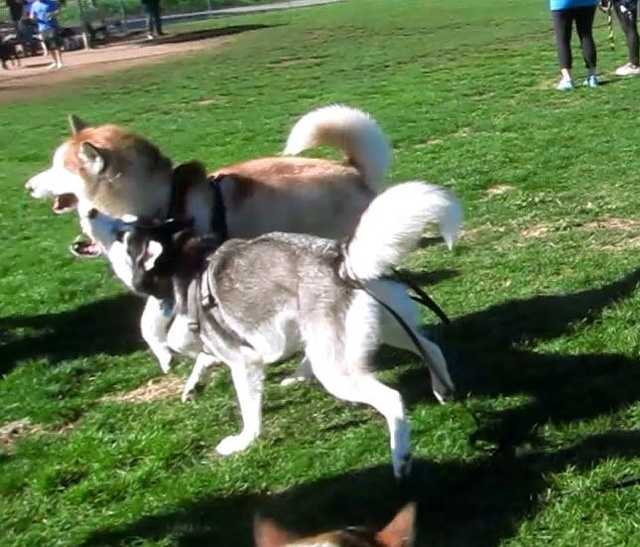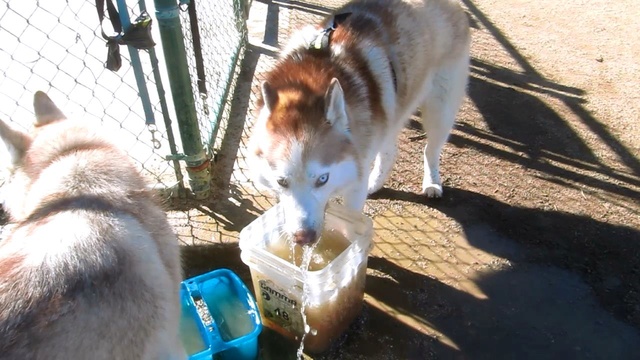 found him trying to get wet again  

.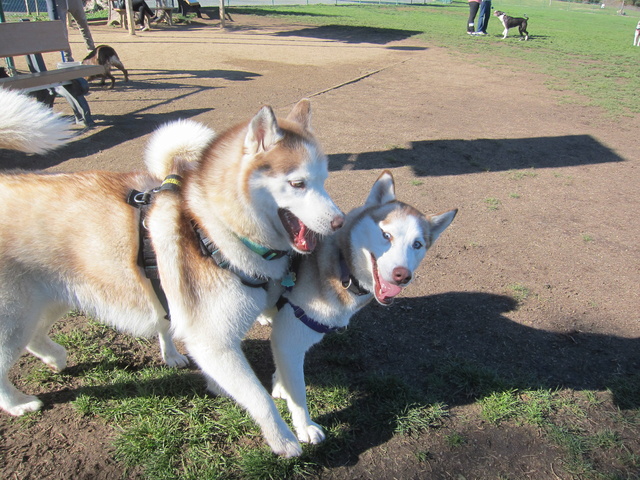 then we got ready for the drive home.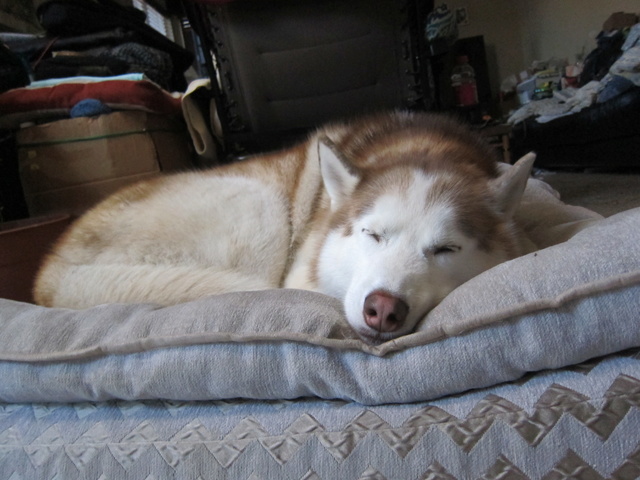 then after dinner he was out like a light.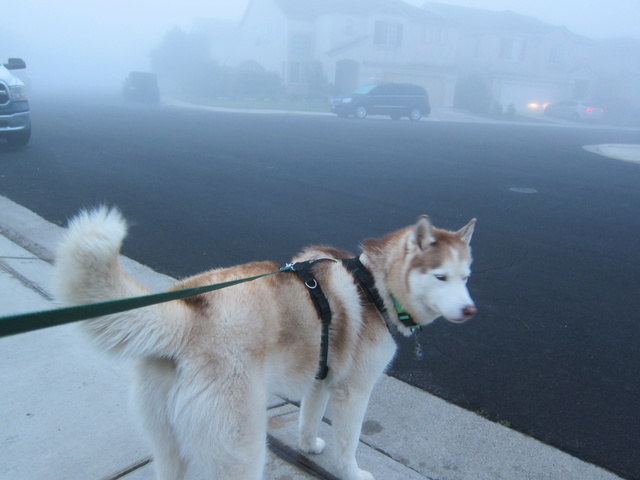 we got a few days of fog so had to make sure we used all the cross walks and made sure the streets were clear.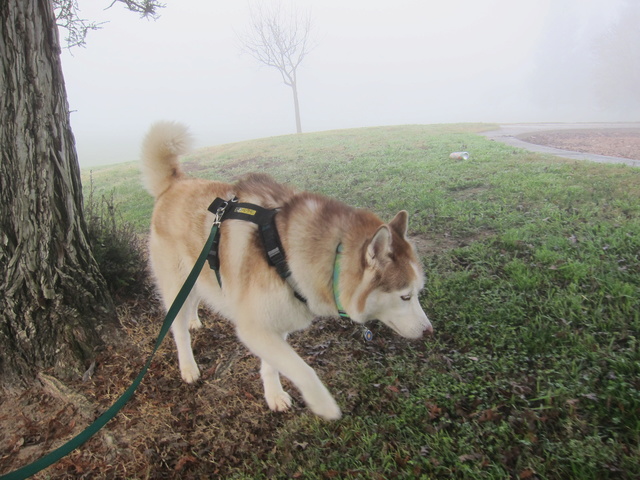 then he checked out all the things i got to make pizza with my niece and nephew.

peeping in on the neighbors again. we need to get another trellis for that spot.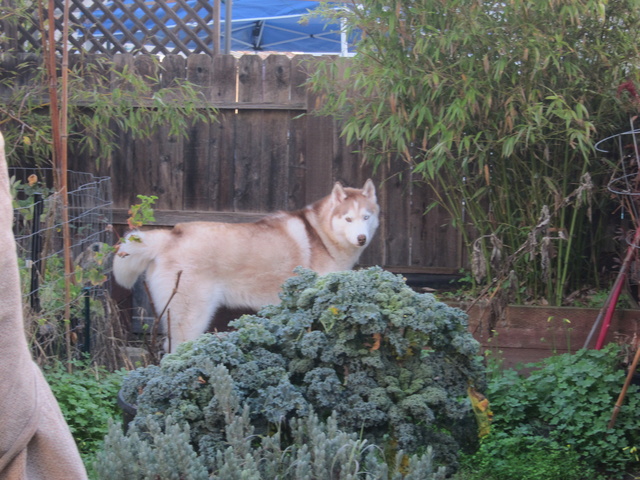 then i ask him what he was doing  

.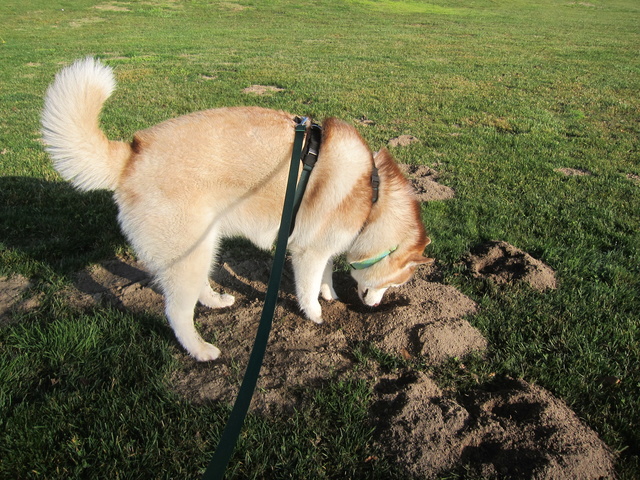 snooping around the gopher holes at the park.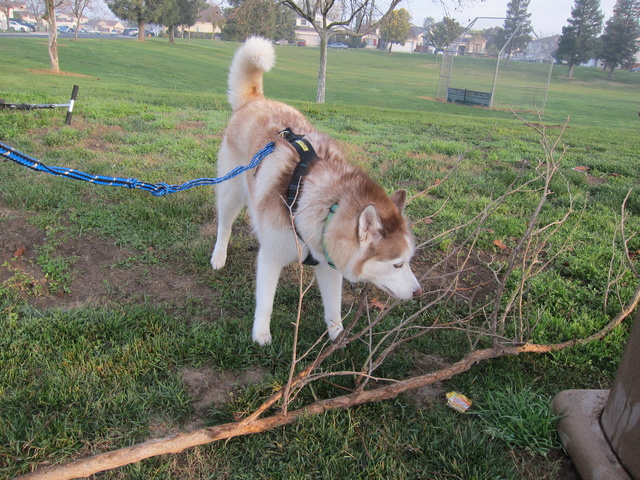 one big tree branch.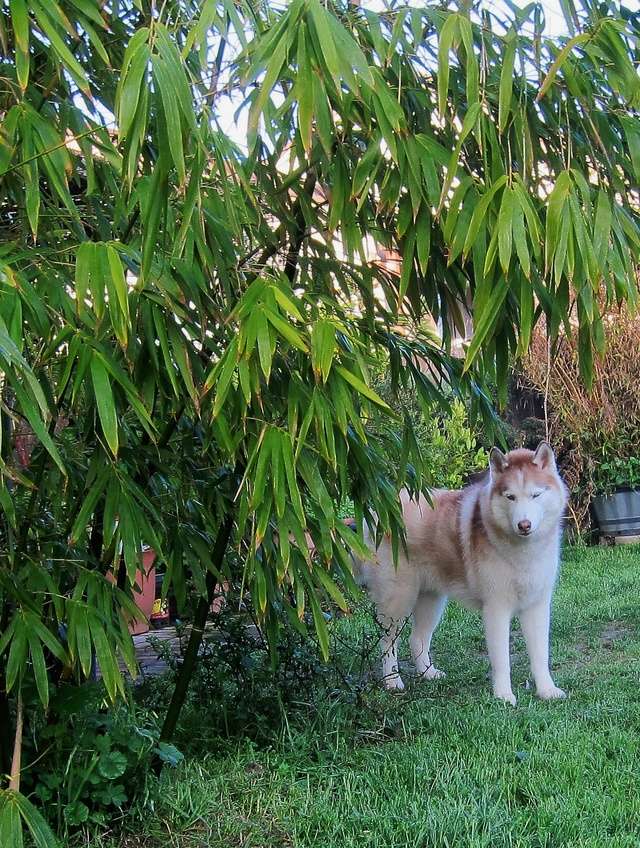 enjoying the freshly cut grass, i hope he doesn't turn green

.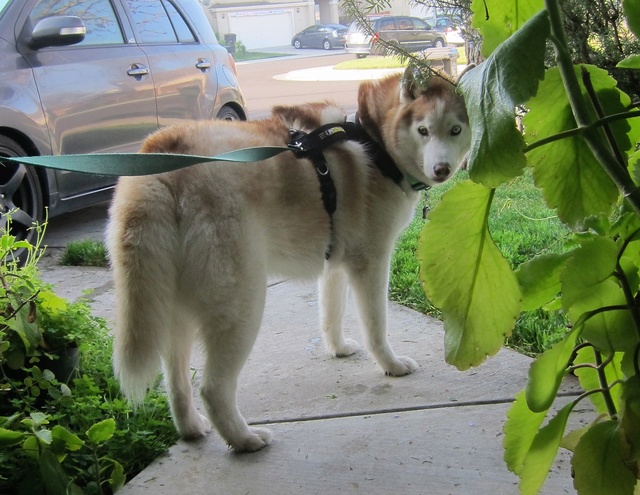 3 years and 9 months