It is with the heaviest heart that I write my first post to this forum in this section.  
On November 4, 2017 my dear girl Dani passed on.
 She was the most beautiful dog inside and out.  She was always happy, affectionate, smart, playful, respectful, loyal, protective, and adventurous.
I rescued Dani on April 18, 2014; but she rescued me every day thereafter until her passing.
This is the eulogy I read at her attended cremation service on  November 10, 2017.  (Our tearful last goodbye.)
-------------------------------------------------------------------------------------------------
In Memoriam
Our dear Husky, Dani, was a beautiful girl inside and out.  She was majestic, incredible and amazing beyond words.  She died too soon, as the most beautiful things in life are fleeting.  Dani was a member of our pack, our family, and she will be forever remembered in our hearts and minds.
Dani was an incredible dog, the best ever.  She was the cement that bonded our family and brought us closer than we ever thought possible.  Dani brought out the best in each of us and allowed us to see what an incredible family we are.  Every single day Dani reminded us that family is the most important thing in life and that the pack always;
• Spends the most time possible together
• Displays love and affection for each other
• Protects each other
• Goes on adventures and experiences life together
• Is honest and loyal to each other
• Brings happiness to each other by smiling, laughing, and playing together
Dani taught us to live in the present and to not let the past haunt our future.  She helped our family overcome the most difficult times by always being there in our time of need.  She never failed us once. In fact, Dani enriched our lives beyond what we ever thought was possible.
We are so sad because we know the magnitude of this loss.  Our hearts will forever ache.  Our lives will never be the same but they will be better for having known you, Dani.
Every single day we told you a hundred times that you were a good girl and we meant it from the bottom of our hearts.  You were our "Good Girl" our "Lupa", our "Koukla", our "Princess", our "Wolfie Girl", our Dani.
Thank you Dani.  
Thank you Dani.  
Thank You Dani.
You gave us more than we could ever give you.
Goodbye Dani.  Rest in peace sweetheart.  Catch all the furry creatures in heaven.  We will see you again.
Love,
Daddy, Mommy, and Joe.
-------------------------------------------------------------------------------------------------
This is a video and picture of Dani and me at Husky House.  I was a volunteer when we met 3 1/2 years ago.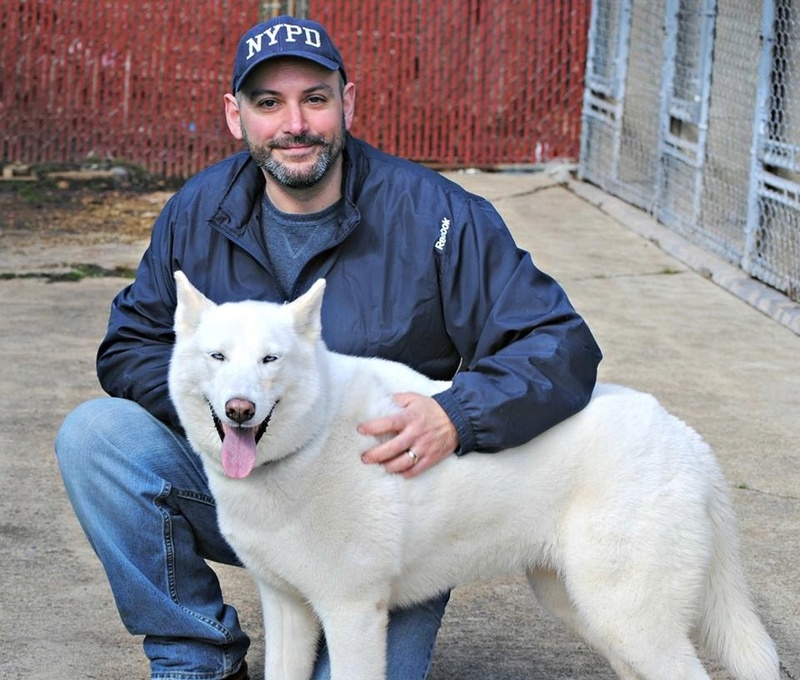 I am devastated beyond words.  I have cried every day since she fell ill.  I don't know what to do.  The magnitude of this loss has been greater than any other in my life.  Only people who love dogs can understand.
Respectfully,
Jerry