Forum Rules
1. Here we prefer clarity to agreement. Obviously not everyone is going to agree on a topic; here we prefer to talk out our differences in a respectful manner to ensure mutual understanding and respect.
2. Read the Stickies and Announcements. Each sub-forum may have specific rules which trump the Forum Rules in cases where there may be conflicting information. Read the rules of each board before you post so that you are clear on the expectations of the staff.
3. Respect ALL Staff and Admins. These people volunteer of their time and MUST be respected as well as their word adhered to. They are responsible for maintaining a free, open, clear and organized forum. Anyone found to be openly undermining any official ruling by a staff member will be warned.
4. Signatures: One picture only and no links. Images: To keep the forum looking neat and tidy, we ask that members insert just one picture only in their signatures. The picture should be no more than 200x500 pixels and should be of an appropriate subject, for example, your dogs and their names. Should you need assistance creating an appropriate signature, please PM an Admin and we would be happy to help! This is to ensure that signatures remain a welcome addition to our forum instead of a cumbersome distraction. Links: Hyperlinks in signatures--unless to a personal blog or photo stream of your dogs (like Flckr or Piscasa, for example)--are strictly prohibited. Please PM a staff member with any questions or concerns regarding this rule.
Rescue Spotlight
Our July Rescue is:

Hairy Houdini Husky Rescue!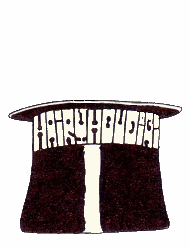 | | |
| --- | --- |
| Loki had a seizure this morning. | |

Author
Message
eander83
Adult





Join date

: 2013-01-18


Location

: Northern Virgina



Subject: Re: Loki had a seizure this morning. Thu Jul 13, 2017 1:26 pm

---

Jimmy, Thank you for posting this. I have read it several time over the last week.
Now for an update. Loki turned 5 today and that little turd ( I mean that in the most loving way) had a 10 second seizure this morning on the bed. He made the sounds like he was going to throw up but didn't. Had his seizure and peed while doing it, thank god for mattress protectors. We were so close to a month of no seizures, just 4 days shy. So we are thinking that the triggers are thunder (he has had 2 the evening/morning of thunderstorms), fireworks (last night someone was popping them off, so basically loud noises) or the new fence (Kevin put in a new fence and the wood is treated against bugs, high termite area. Kevin failed to mention the first two seizure that Loki was chew on a piece of left over fence. He may have found one this time since Kevin finished the fence on sunday so after work I will scourge the yard.)

Artic_Wind
Senior





Join date

: 2014-07-23


Location

: San Diego, California



Subject: Re: Loki had a seizure this morning. Thu Jul 13, 2017 8:39 pm

---

Happy Birthday Loki!!!!!

Malukhai was similar with loud noises, only fireworks and thunder didn't bother him, but the sound of jet airplanes made him hide

there are certain times when the military does some flying in our skies, it's not exactly close by, not super far either, but the sound "echoes" as it's going through the clouds I guess, it is an awful sound, it's a very rapid "boom boom boom boom boom... He would seizure sometimes around those times. I often wondered if it was because he was just a puppy when he was put on a airplane to come here to live with me. Might just be coincidence, but I think I mentioned how his worst seizures were December 21...he was put on the airplane from North Carolina to San Diego, on December 19. It's only a 2 day difference and I wondered if that 2 day period would be when the sedative they put him on before the flight would have completely worn off (?) I don't know, to me it's just more than coincidence that this was the one date that he seizured consecutively for 3 years.

In Loki's case, Erica, I'm actually hoping it's the fencing. To me, that would mean that simply not being able to chew on any of it, would "cure" his seizuring! To me it would make more sense than epilepsy given Loki's age. He can, of course, develop seizures at his age, it's just not the "typical" age. Typical age is up to the 2 year range and in mine, it proved correct in all 3 dogs. I don't know, I'm just hopeful for you, that it's the fencing that caused it. Have you looked up what chemical is used to treat wood for termites to see the effects/side effects it can have on people/animals, if eaten? I might look later on tonite when I have more time.

_________________



Last edited by Artic_Wind on Thu Jul 13, 2017 10:12 pm; edited 1 time in total

aljones
Senior





Join date

: 2014-08-18


Location

: Terlingua, Texas



Subject: Re: Loki had a seizure this morning. Thu Jul 13, 2017 9:27 pm

---

And I'm hoping that it's not the fence!!  The ingredients used to treat fencing as a preservative and insect (read termite) control are Disodium Octaborate Tetrahydrate which, on one hand is considered "safe" with the warning that it may be hazardous to fish and wildlife.  The other ingredient is our old friend ethylene glycol -- see the MSDS entry  (pdf) for BoraCare a commercial product and it appears to be available only commercially.

Very mixed signals here. Q&A indicate that it can be purchased by a homeowner but it's considered a commercial insecticide. The juxtaposition of "safe" but may be hazardous to wildlife isn't explained that I can see.

_________________

"Properly trained, a man can be dog's best friend."

Corey Ford

Artic_Wind
Senior





Join date

: 2014-07-23


Location

: San Diego, California



Subject: Re: Loki had a seizure this morning. Thu Jul 13, 2017 10:03 pm

---

I still hope it's the fence. Eliminating the source that triggered the seizures, should eliminate the seizures. In Loki's case, it's the old fencing that was taken down so if every piece is thrown away, he can't chew on it anymore, and thus, shouldn't seizure anymore. I think that's better than seizures for the rest of his life if it would turn out to be idiopathic epilepsy. Every seizure a dog has, lowers the threshold for a next seizure, that's why it's so important to get control over them. Meds don't eliminate the seizures usually, there are still often break through seizures, but the meds reduce the number of seizures, slowing down the seizure threshold being broken down.

Two things I do not know though, are...(1) are there long term effects from this stuff being in his system? And (2) does the age of the old fencing play into a possibly reduced toxicity if eaten? The answer to the first question may change my mind on whether I'd still hope it was the fence being the trigger.

_________________

Sponsored content






Subject: Re: Loki had a seizure this morning.

---

| | |
| --- | --- |
| Loki had a seizure this morning. | |
Latest topics
» Coconut Oil VS Fish Oil?


by Thunderbird Today at 4:41 pm

» Could it be the food?


by GravityM Today at 1:25 pm

» 52 Week s of Leo


by Bear'smom Today at 4:39 am

» The Desert Pack


by Artic_Wind Yesterday at 10:18 pm

» My husky "baby"


by Addie Girl Yesterday at 9:29 pm

» New Husky Pop


by Addie Girl Yesterday at 9:27 pm

» Is my female husky too small


by Addie Girl Yesterday at 9:20 pm

» Hi there from WNY.


by Artic_Wind Yesterday at 12:24 am

» New Husky Mommy... Going insane and loving it!


by huskybaby Wed Jul 19, 2017 10:36 pm

» MY POOR DOG HAS FLEAS


by amymeme Wed Jul 19, 2017 7:40 pm

» Rehomed 2 year old husky-malamute - fear aggression towards humans?


by MiyasMomma Wed Jul 19, 2017 2:54 pm

» PLEASE HELP..MY HUSKY WILL HARDLY EAT ANYTHING


by amymeme Wed Jul 19, 2017 1:48 pm

» 7 month old misbehaving


by TwisterII Wed Jul 19, 2017 11:41 am

» 52 Weeks of Xayah - Up to week 10


by eddycaaa Tue Jul 18, 2017 11:07 pm

» Hello from Southern AZ


by TwisterII Tue Jul 18, 2017 7:23 pm

» Jimmy's (home of Kohdi and Mishka) Gardening Projects


by Artic_Wind Mon Jul 17, 2017 8:02 pm

» Overbite + Giardia + diaharia (poop pics beware)


by aljones Mon Jul 17, 2017 2:41 pm

» Blazze Becomes Z'ev: Follow His Journey from Death Row to Member of the Family


by Artic_Wind Mon Jul 17, 2017 1:08 am

» Leo's first garden


by RedFlashFire05 Sun Jul 16, 2017 6:36 pm

» Leo's Scrapbook


by RedFlashFire05 Sun Jul 16, 2017 6:19 pm