Can't believe I didn't think of there being a Siberian Husky forum until last night. I'm hoping that someone out there can help me out with this.  It certainly has me baffled.
First, here's a picture of my 8-year old little girl, Dakota: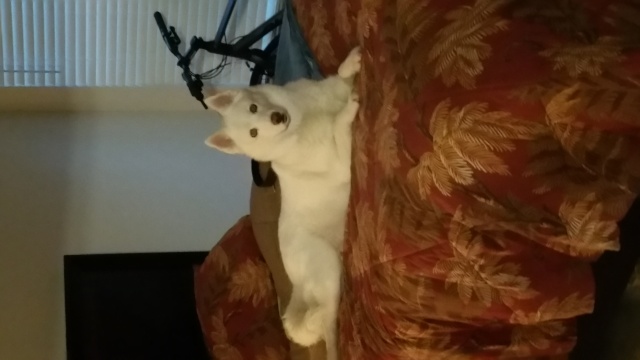 A couple of months ago, I noticed that one of her nails looked strange. Here's what it looks like: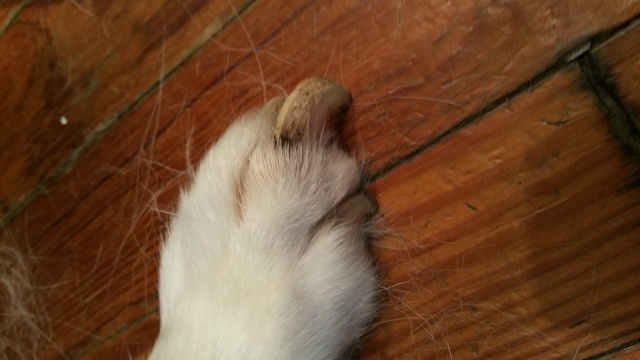 I didn't see an option to rotate the image.
Anyway, you can see in the picture that there is some strange growth on the top of her nail. It goes all the way into the paw. Her actual nail is underneath and looks fine. I have taken her to the vet. He did a fungal culture that came back negative. I still gave her an oral fungal medication for about a month that didn't seem to improve her condition. I, then, gave her a prescription bacterial medication for a month.  That had no effect on whatever this is. I have also rubbed OTC Lamisil on this, as well as, soaked her paw in a Listerine bath and epsom salt bath. Nothing has worked.  The vet is stumped as well.  He believes that I may need to have it amputated.  The paw pad and joint are swollen. There doesn't appear to be any trauma.  The vet also x-rayed the paw and which showed no signs of injury to bones or joint or any indication of cancer. It doesn't seem to hurt her when she jumps around and walks, but she does limp when walking on a hard surface (looks to be mainly from the awkwardness of the nail). I never see any indications of pain though.
So I'm hoping that someone out there has seen this before and can help me out with a cure. I definitely don't want to have part of her paw amputated and later find out that there was a simple cure.
Thanks!!!